Vaping is set to hit new heights thanks to a shift in thinking and a potential sales boost when menthol cigarettes are axed next year.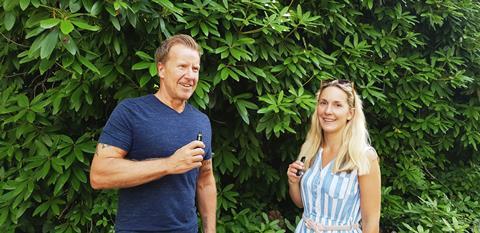 With dedicated electronic cigarette shops opening in hospitals, shopfloor vaping displays taking centre stage in pharmacies, and public endorsements by midwife and doctor groups, UK health professionals are demonstrating more faith than ever before in the health benefits of vaping compared with smoking.
And the vape market, which is now worth an estimated £1.4bn, according to Ecigintelligence data from Blu, is clearly benefiting from this shift of the rudder.
Electronic cigarette usage has continued to rise, according to new NHS Digital data published last month, with 6.3% of adults admitting to being e-cig users in 2018, compared with 5.5% in 2017 and 3.7% in 2014, and the most common reason given for adult e-cig use was as a quit smoking aid (51.5%).
The vaping market could be set to receive an even bigger boost from 20 May 2020. As part of the EUTPD2 laws introduced back in 2017, the sale of all menthol tobacco products, including capsule and "crushball" cigarettes, which currently account for just over 15% of the overall cigarette market, will become illegal under the EU ban on tobacco products with characterising flavours.
However, despite the looming deadline, tobacco companies have not held back on investing in the sector, which Imperial Tobacco, maker of the JPS Player's Crushball and JPS Crushball brands, says is continuing to "flourish".
Imperial has continued to promote the category and JTI has even launched two new products, as JTI UK head of sales Ross Hennessy explains: "So far this year we've extended our capsule range with the addition of two new products: Sterling Dual Triple Green, which features two capsules (one peppermint and one spearmint); and Benson & Hedges Blue Dual Double Capsule, which launched as the UK's lowest-price Double Capsule offering in January."
With all this investment and a growing market share, it's hardly surprising then that many retailers expect the coming ban on characterising flavours to deliver an initial body-blow to their tobacco sales, which up until now have demonstrated a fair degree of resilience to the other EUTPD2 legislations, such as the ban on small cigarette and RYO packs.
Jai Singh, owner of a Go Local Extra in Sheffield, is certainly not pleased: "I'm actually pretty miffed about the impending ban on menthol," he says. "The popularity of crushball products among adult smokers has increased massively in recent years, which means that a significant chunk of my sales could potentially be wiped out overnight.
"Packaging legislation, format restrictions and display bans are one thing, but this is the first time that a whole product category has actually been banned, which is pretty significant.
"What makes it worse is that I think consumer awareness of the new law is really low. Once again it will be down to retailers like me to explain the changes to shoppers, and it will be us dealing with their anger and frustration at the front end," he says.
While products such as Rizla's recently-released Crushball filter tip could tempt some adult menthol smokers to transition from cigarettes into RYO, many retailers and industry members expect the ban to prompt a large number of smokers who favour menthol flavours to transition from tobacco and into vaping, where flavour is currently king.
Chris Street, head of trade marketing at Blu UK, which manufactures the closed pod myBlu device, thinks that the ban on menthol tobacco products should be viewed as a "significant opportunity for retailers, as consumers continue to seek out similar flavours from other alternatives", such as vaping.
Getting ranges in order now, so that stores are offering a good variety of e-liquids, including those which contain nicotine salts (which help to deliver a similar nicotine hit to tobacco cigarettes) is crucial, he believes.
"Retailers should stock up on menthol e-liquids and Liquidpods, especially those including nicsalts such as Myblu Intense, and be aware of the forthcoming changes to legislation, in order to be well-positioned to help smokers switch to something better," Street says.
Top of the pods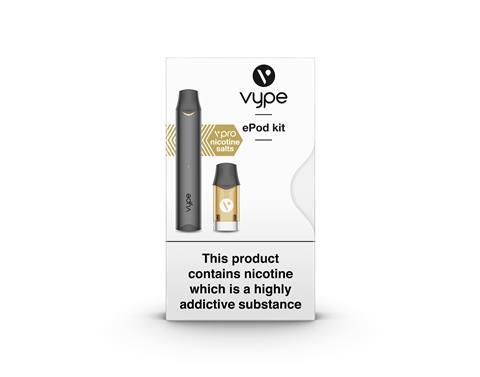 BAT releases the Vype ePod from next month. The compact-sized pod device comes in a range of five flavours and promises a "quiet yet satisfying vaping experience" – perfect for on-the-go vaping, BAT says. Starter kits retail from £19.99.
A fresh approach
Brett Horth, ceo of Vapouriz, has a similar view: "For those customers who really want to continue with menthol flavours, the most logical path is to switch to vaping – the platform at the forefront of helping people quit smoking," he says.
"We strongly advise retailers to encourage their customers to make the switch to vaping where there are different, delicious menthol flavours available in all our ranges.
"Vapouriz 'Millionaires Menthol' or Double Drips Nic Salt 'Menthol Mist' are two of our top-selling flavours across the board.
"Those who wish to cut down, or completely quit, can gradually reduce the nicotine strength of their e-liquid until they either completely stop, or simply vape less often and at a lower strength."
But, of course, not all adult smokers who prefer menthol flavours will switch to vape or quit tobacco. While the ban is expected to prompt an initial sales slide, tobacco sales are likely claw their way back somewhat in the weeks following the ban, as adult smokers who don't want to quit or transition to vape choose to smoke an unflavoured variant of their preferred brand.
And perhaps, as Hugh Walker, sales director of Navarra Retail Systems, muses, they might "also purchase either strong mints and gum to achieve the same effect of a dual or capsule type cigarette".
"So there is an opportunity for retailers to take advantage of a change in habits, either vape or impulse mints and gum," Walker says.
The ban, and resulting fall in skus, will also prompt many retailers approaching the end of their tobacco gantry contracts to reassess ranging and display.
"The smarter retailer won't need such a large gantry," Walker adds, a fact which he thinks could potentially give rise to an increased uptake of automated tobacco units, which are "more efficient in size and capable of handling the reduced range while handing back the back line space, either narrower or under-counter".
"You still have the cigarette availability at the touch of a button, and then more space for a vape fixture, or to increase your spirits, or other higher-margin offering," he adds.
"The reduction in the overall tobacco range will lead to greater sales of the popular ranges which makes it easier to plan your stock requirements and convert the tobacco and cigarette stock into profitable cash quickly with fewer marginal brands left languishing in the gantry for weeks.
"We have seen a great trend in downsizing tobacco ranges to fit smaller, more space efficient gantries, and the space being given over to an increased range of vape brands.
"Many of our customers don't want to be tied into a display for a single vape brand range – the popular choice is a mixed variety of brands, flavours and delivery devices."
Hampshire forecourt retailer Oli Lodge recently invested in installing five of Navarra's Smart Tobacco Gantries in his Rusdene Services stores.
Dedicated Vape Station displays were also fitted next to the smart tobacco gantries, which are linked to the store's epos, and a dedicated Vape Store was opened inside his Waterlooville store in a partnership with Vapouriz.
The automated tobacco gantries, which feature media screens advertising the new Vape Station offer, have also helped to put an end to the Waterlooville store's former crime problems, which had seen it broken into and the gantry robbed of tobacco on multiple occasions in the three preceding years.
Walker explains: "Access to the old gantry took a few seconds and just a few more seconds to clear the stock and be away. The smart tobacco gantry's combination of steel case, double thickness seams, security locks and the additional stainless-steel hasps and locks for added protection does much, much more than a conventional gantry can do for stock security."
Oli is certainly pleased with the results so far: "Fingers crossed, since the new units have been fitted we have had no attempted break-ins," he tells C-Store.
"We have also noticed improvements in stock control with the new units, and there is definitely much more accuracy in the stocktaking results. I also believe the units look much more professional, and with the multi-media screens we are able to advertise various promotions," he adds.
Sales of vaping products have also skyrocketed since the range was expanded and his Waterlooville store, which features the Vape Store, recently hit a new weekly vape sales record of £4,600.
"It's been a steep learning curve, but we are delighted with the initial results, and due to the high margins it is starting to have a very positive effect on our overall shop margins," Oli adds.
A taste of things to come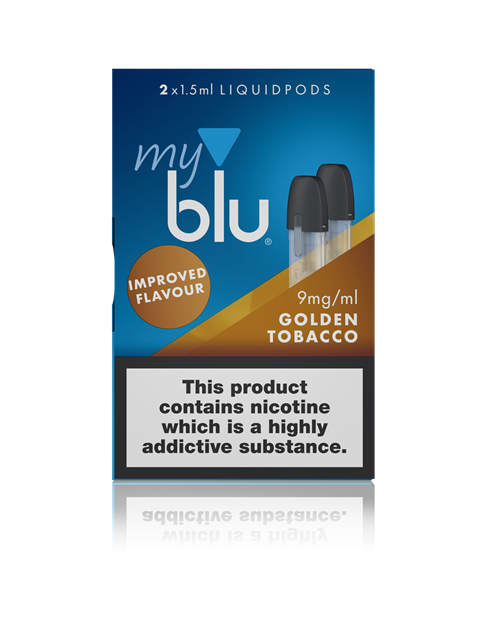 Despite the rainbow of flavour options within the UK's vaping category, menthol continues to be a best-seller. Blu UK head of trade marketing Chris Street says: "The top-selling blu e-liquid flavour is menthol , so menthol variants are very significant within the vaping category and should be considered a must stock flavour by retailers.
"However, vapers are increasingly looking for unique combinations that blend different flavours together."
With research showing that fruit-based flavours are "increasingly preferred", Blu has created a number of new cooling, minty and menthol based flavours that include fruit, such as Blue Ice, which has hints of blueberry, Eucalyptus Lemon, and Strawberry Mint.
Vapouriz is taking a similar tact, as ceo Brett Horth elaborates: "Flavours such as Vapouriz 50/50 liquorice menthol and blueberry menthol are fruity adaptations of this very traditional flavour.
"When the ban on menthol cigarettes comes into effect, our vast range of alternative menthol vape liquids will give many consumers a wide variety of options should they decide to switch to vaping."
Interestingly, for smokers looking to use vape products as quit smoking aids, research from US vaping brand Juul recently revealed that mint, menthol and other non-tobacco flavoured vaping liquids were far more effective at helping smokers quit than tobacco- flavoured ones.
Adult smokers who primarily used mint/menthol flavours were 14% more likely to have abstained from combustible cigarettes for more than 30 days compared with those primarily using tobacco flavours.
Meanwhile, adult smokers who primarily used other non-tobacco flavours were also 7% more likely to have abstained from combustible cigarettes.
Closed pod success
Another retailer who is making an undeniable success out of his vaping offer is Paul Stone, owner of five Spar stores in Manchester.
But it didn't start out that way. "My journey with vaping has been complex, and a bit of a nightmare at times, to be honest," Paul says.
"When we first started investing in the category there was so much conflicting data and so many different suppliers that it was truly difficult to see which way to go," he says.
"Things have definitely improved on that front as the market has matured, but it can still feel a bit complicated to those starting out and it's natural to be wary of a large stock-holding at first."
Being "surrounded" by a growing number of specialist vape stores, Paul decided that the best route to victory with vape was to focus on closed pod systems and leave much of the hardware and liquids to the specialist stores.
As part of his plan Paul introduced the Juul brand into his Oxford Road store in April, an event which he says has contributed to a significant sales rise, with weekly sales hitting £1,000, 85% of which were accounted for by Juul products including the starter kits and Juul pods.
Focusing on easy-to-sell and vape closed pod systems is certainly a key route for independent retailers looking to grow their vape sales.
Closed pod systems now account for almost 20% of the total vaping market in traditional retail, and continue to be the driving force behind the category, with more than 12% like-for-like sales growth in the past month alone, Juul Labs' sales director John Patterson says.
"This follows continuous growth since the beginning of the year, while open system sales actually fell by over 2% in June," he adds.
Also keen to open up the closed pod system opportunity to retailers is JTI's Logic brand, which expanded distribution of its Logic Compact range across the independent and wholesale channels in June. The Compact range includes magnetic refill pods, available in five flavours.
Vaping facts and figures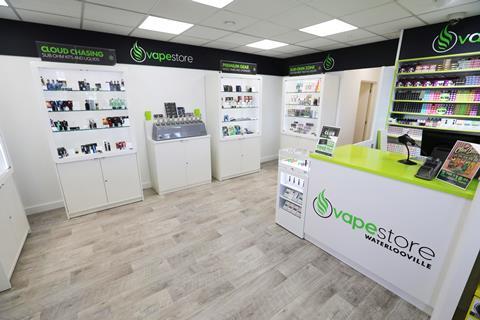 The UK vaping market is worth £1.4bn
The are 3.2 million vapers in the UK, spending an average of £38 per month on vape products
Dualists represent 70% of vapers
40% of smokers have never tried vaping
70% of sales stem from online or vape shops
E-liquids are the driving force with 34% of sales.
Lagging behind
However, despite market trends, Juul's Patterson thinks that many independent retailers' vape fixtures do not reflect customer demand.
"Convenience and impulse outlets are still some way behind the market in terms of product offering," he says.
"In fairness, this is not necessarily of their own doing as their traditional wholesalers have been slow to embrace vaping products, there has been a lack of impartial category advice and they have been seduced by slow-selling, high-margin products.
"Despite having 45% of the tobacco category in terms of sales they have less than 10% of vape sales, which presents them with a massive opportunity.
"At least 20% of a retailer's vape fixture should be allocated to closed pod systems, with the key brands having major visibility within the fixture," he adds.
And while the ease with which closed pod systems allow vapers to replace and refill their pod devices is a key draw, particularly for those new to vaping, other brands such as Vapouriz are also planning to launch refillable pod systems in the near future.
"This will allow vapers to vape a wider range of flavours and not be restricted to the pre-filled cartridge flavours and strengths; the refillable cartridges mean we can reduce overall wastage and lessen our environmental impact," Vapouriz's Horth adds.
When it comes to e-liquids for refillable devices, price is also becoming a keen battleground, with demand for value-priced e-liquids on the up, as Simon Dixon, owner of Premier Lower Darwen in Lancashire, explains: "My vape sales are hitting about £700 a week now and the category is becoming increasingly mature, with clear segments now emerging. I've recently invested in display and my vape offer is now backlit, which really helps it to stand out a bit more and create some impact in store.
"We are seeing growth of quality, value prided e-liquids, such as Edge which we buy through Booker. Priced at £2.50 they are cheap, but it's important to offer shoppers choice, especially in the current climate, and I sell about £100-worth of them a week.
"On the other side of the coin we're also seeing some real success with our more premium priced Vampire Vape range of e-liquids which retail for £4. They are locally produced in Darwen and offer great quality," he adds.
Smoking and vaping prevalence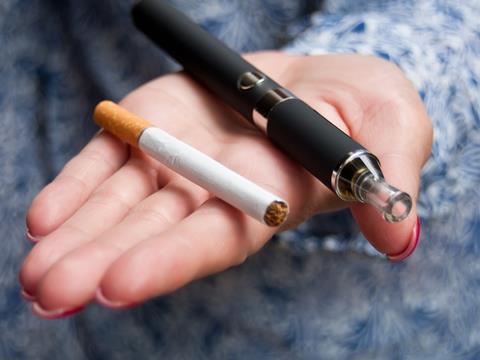 E-cigarette usage continues to rise, with 6.3% of adults being current users in 2018, compared with 5.5% in 2017 and 3.7% in 2014
Adults aged 35 to 49 were most likely to use e-cigs (8.1%), while adults aged 60 and over were the least likely (4.1%)
The most common reason for adults using e-cigs was as an aid to quit smoking (51.5%). Other reasons given included "because I enjoy it" and "it's something I do with my friends"
70% of smokers believed e-cigs were less harmful than cigarettes, compared with 78% of ex-smokers
The number of adult cigarette smokers in England has dropped by about 1.8 million from 7.7 million (19.8%) in 2013 to 5.9 million (14.4%) in 2018.
The prevalence of adult smokers throughout the UK was 14.7%. Of the constituent countries, England had the lowest (14.4%). Prevalence was highest in Scotland (16.3%), followed by Wales (15.9%), and Northern Ireland (15.5%).
Source: The Statistics on Smoking, England: 2019 report, published by NHS Digital, which also includes data from Public Health England and the Office for National Statistics
Understanding CBD
Another area making increasingly big waves in the UK convenience market and particularly within the vaping channel is CBD. Last year in the UK the total CBD industry sold £110m worth of products, with products such as CBD e-liquids for vaping, oral drops, gummy sweets and even CBD-infused soft drinks becoming more widely sold.
The UK CBD market, it seemed, was looking well set to follow in the footsteps of the US, where growth is currently estimated to be about 30% year on year and CBD-infused products are now commonly found across a wide range of product categories, from drops and e-liquids to body lotions, creams, lip balms, chocolates and even pet foods.
Until March 2019 the total UK CBD market was growing at 9% month on month and while it is still growing and value is expected to hit £130m by the end of this year, the UK Cannabis Trades Association (CTA) says that the rate of growth has slowed in recent months, to about 4% month on month.
One of the key reasons for this fall in pace has been the EU decision, made in March, to reclassify CBD as a 'novel food', a change which is likely to lead to a number of CBD-infused food products such as gummy sweets and soft drinks, currently available on the UK market being removed from sale.
Novel foods are foods which have not been widely consumed by people in the EU before May 1997 and therefore do not have a 'history of consumption'.
Before the food can be legally marketed in the EU, novel foods are required to have a pre-market safety assessment and authorisation under the Novel Foods Regulation (Regulation (EU) No 2015/2283).
It is understood that the decision will still stand regardless of Brexit, and the UK Food Standards Agency is still working out how best to proceed in light of the change.
"We're working with industry and other key stakeholders to identify a proportionate response for enforcement officers to deal with CBD products already on the market, and to pursue applications for authorisation of these products under the Novel Foods Regulations," an FSA spokeswoman tells C-Store.
The decision has without a doubt contributed to the recent slowdown in total CBD sales, says Mike Harlington, chair of the CTA.
"Due to Novel Foods and the authorities getting 'hot' on how CBD can legally be sold (something we fully support and assist with) and the sheer number of sellers in the market (many with very substandard products) the market has slowed considerably," he says.
As they aren't classed as a food, CBD products for vaping are not covered by the new Novel Food ruling, however low levels of understanding about the distinction and a number of common misconceptions about CBD are also hampering the significant sales growth potential here.
Vapouriz launched Bliss CBD oils and liquids for vaping back in May, and Horth says that responsible manufacturers are working hard to correct false beliefs and demystify the CBD for vaping category for consumers and retailers alike.
"The biggest misconception with CBD is that it has the same effect as THC, which is the psychoactive element associated with giving consumers the feeling of being 'high'," Horth says.
In fact, CBD is a non-psychoactive chemical compound (known as a cannabinoid) that can be found in a cannabis plant.
"This common myth is a hurdle for retailers, with many potential customers naturally assuming that any cannabis-related product will intoxicate them," Horth adds.
Responsible brands that work with retailers and trade associations such as the CTA to promote education and responsible selling will be the key to restoring the category's star sales potential going forward.
Juul adds choice in nicotine level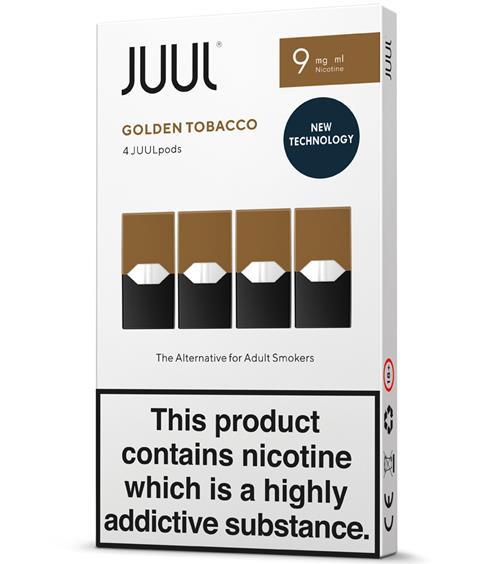 In June Juul Labs launched new technology Juul pods, available in multiple nicotine strength options.
The new Juul pods are available in an 18mg/ml strength and a new 9mg/ml strength across an "adult oriented-flavour range".
A cotton wick is used in the pods rather than a silica wick, which the company says provides "a more satisfying vapour experience".
The new 18mg/ml Juul pod contains the same amount of nicotine as the previous one, while the 9mg/ml pod offers adult smokers a lower nicotine alternative. Juul Labs says the pods offer more consistency puff-to puff and have the potential to deliver more nicotine per puff and more vapour depending on usage patterns.
Both are compatible with the existing Juul device.