JTI is releasing its range of nicotine pouches, Nordic Spirit, into the UK convenience and wholesale channels following its online launch earlier this year.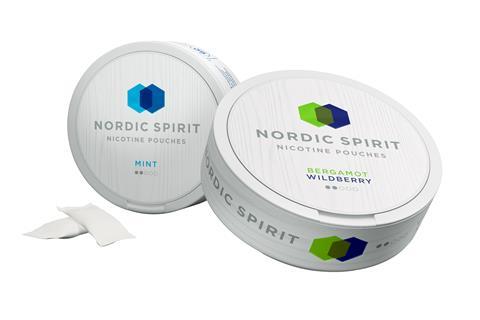 The pouches, which are 100% tobacco-free, are designed to fit under the top or bottom lip, where they can allow existing adult smokers and vapers "a convenient and discreet nicotine product for use in situations where smoking or vaping is not possible."
Nordic Spirit has been developed in Sweden, where JTI said it had rapidly grown in popularity since its launch in 2018. It is available to purchase in two flavours (mint; and bergamot wildberry) and two strengths (6mg and 9mg).
For one can of 20 tobacco-free pouches the rrp is £6.50, and each pouch can be used for up to one hour.
The tobacco-free nicotine pouch market is expected to grow as a category, JTI UK's head of marketing Stephane Berset, said: "This is an exciting and innovative launch into a category that is still growing.
"We see Nordic Spirit as the next big thing in the market, presenting a huge opportunity for independent and convenience retailers, as the consumer demand for alternative nicotine products increases and the category evolves," he added.
To mark the launch into c-stores and wholesalers, JTI will be giving retailers access to product-related deals to help them enter the pouch market, as well as Nordic Spirit countertop display units and a range of POS materials.
For more information, retailers are encouraged to speak to their JTI sales reps.