After a big Covid-related dip, this revitalised category looks good to go.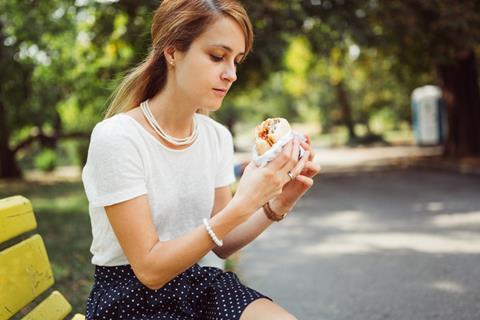 1. Food to go accounts for one-in-four out of home occasions
As restrictions have eased, and Boris Johnson orders reluctant workers back to the office, the food to go category has resurfaced in 2021 after capsizing due to Covid-19.
According to the latest quarterly update to the Lumina Intelligence UK Food To Go Market Report 2021, over one in four (28%) visits made to a foodservice operator in the 12 WE 05/09/2021 were consumed on the go. Although this is down from one-in-three when compared with the previous 12 weeks, it shows that food to go remains a significant part of the out of home mix. Katherine Prowse, senior insight manager at Lumina Intelligence says: "Despite restrictions easing and consumers returning to their favourite dine-in restaurants, pubs and cafes, food to go still accounts for over one-in-four out of home occasions. With the continuation of hybrid working and reduced city centre footfall, this highlights the resilience of the channel and the important role it continues to play in recovery."
Valeo Snackfoods remains confident that the category is growing stronger. "According to Lumina Intelligence, food-to-go is expected to recover to 72% of 2019 value this year, to a total of £15.3bn," explains head of impulse Michael Owens.
"Coronavirus wiped almost £10bn off the food-to-go market, which declined by 45.5% in 2020. The less restriction-exposed, and low-ticket channels are best placed for recovery, with convenience store grab and go, sandwich and bakery due to recover to around 75% of pre-pandemic value in 2021."
Saputo Dairy UK anticipates a continued resurgence in on the go snacking occasions, which will help drive recovery of pre-packed snacking formats. Cathedral City marketing manager Andy Thompson says: "The food to go category was one of the most seriously impacted by the Coronavirus lockdown, and whilst we're some way from a return to pre-pandemic life, the predicted rise in the category should give retailers the confidence they need to ensure food to go and snacking staples are part of their day to day offering.
"Despite continued anxieties around the risks of Covid-19 and the prevalence of the virus within communities, high streets have seen footfall return since restrictions were lifted and we expect impulse and on the go snacking to continue its resurgence, bringing opportunities for convenience retailers located in these high street and town centre locations."
Retailers are offering a sigh of relief that this once-booming category is back in business. Not least Falkirk retailer Anand Cheema. He's definitely seen a sales bounce-back as 'normal' everyday routines start to return.
"We really started seeing things change when the schools went back," he says. "We've got two high schools and a primary school nearby and they affect sales of food to go quite considerably. We've seen a real spike, led by the morning trade where parents come in to get food on the school run."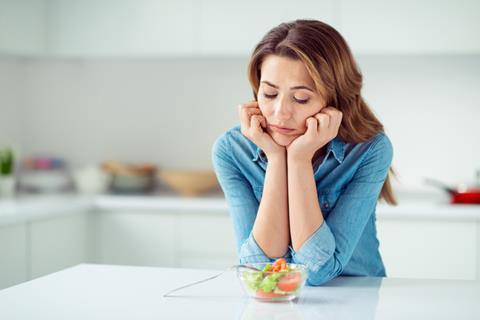 2. Retailers need to inspire the 34% of consumers suffering from lunch fatigue
Serious lunch fatigue is setting in with around a third of shoppers surveyed by Lumina Intelligence earlier this year claiming to be "bored of making lunch at home".
But don't expect the post-pandemic food-to-go trade to wholly mirror what worked before. The group reports that just 24% of consumers agreed that 'they miss buying food-to-go for lunch' [as they're not working in the office]. For jaded Londoners this proportion leaps to 60%.
That means retailers might have to re-think their offer.
"We are seeing that consumers are looking for something more interesting [from food-to-go] such a different breads and international-inspired flavours in food-to-go items such as sandwiches, pastas, tacos and burritos," says Ian Taylor, Spar UK's retail director.
Meanwhile, Enya McAteer from Mulkerns Spar certainly believes that her food-to-go offer (though high-performing) could do with a perk-up. "I think that maybe people have been stuck indoors (and stuck in this country) and they've tried eating new things for lunch. Now they're now looking for something different from convenience stores," she says.
"We do really well with food-to-go, and offer everything from to-go soups to pizzas. It helps that we have a big fridge near the entrance so it's right there for customers. But our sandwich sales are down a bit and we're looking at how we can rethink things."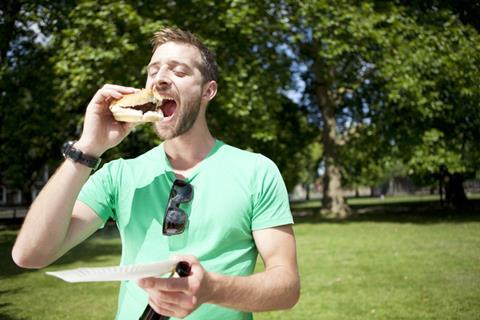 3. The pandemic has inspired new food-to-go occasions
The more positive of the lockdown impacts is Brit's renewed love of the great outdoors, claims Cathedral City. "The UK's outdoor spaces and attractions are enjoying a boom of popularity with international travel restrictions having been in place for some time," says marketing manager Andy Thompson.
"It's essential that retailers capitalise on the lockdown legacies that support the 'on the move' category, with food to go options suited for days out at the park or the beach – clear opportunities that are not be missed. Lumina Intelligence found that 21% of consumers say they are likely to purchase food to go and eat it in a park in the future, with this figure rising to 38% amongst 18-24s [Food to Go Market Report 2021]."
While shoppers' first thoughts around food to go are often associated with the lunchtime occasion, as our lives have adjusted to the pandemic, there are more consumption occasions than ever before, adds PepsiCo.
"We're expecting consumption at breakfast (coffee and porridge) to increase, as well as during 'after work socialising', either in the park or picking up snacks on the move," says impulse category management controller Guy Harvey. "We've also seen that lockdown has resulted in more people willing to grab a coffee and a snack to enjoy as part of a walk. This is behaviour we can foresee continuing throughout this year."
ADVERTISEMENT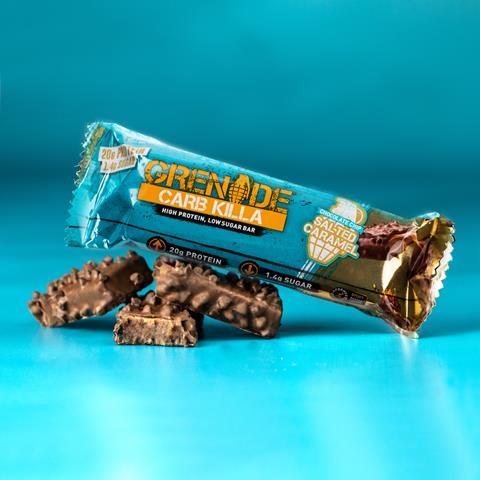 Grenade's best-selling protein bar is Chocolate Chip Salted Caramel. Such is the success of the flavour – launched in March 2020 – it is now the most valuable protein bar in the market [1]. Having quickly established itself as a firm favourite amongst customers, Grenade's Chocolate Chip Salted Caramel Protein Bar offers the highest return on shelf space and the highest cash rate of sale compared to any other protein bar in the market [2]. Put simply, it is a must-stock for retailers intent on turning more profit, and should be sold within healthier snacking sections and impulse areas.
More Protein, More Profit. Grenade's Protein Bars outsell many leading chocolate bar singles [3], and also provides up to 40% POR.
Grenade is the UK's best-selling protein bar [4], is available through all key wholesalers in a wide range of popular flavours. RRP £2.59.
[1] IRI Marketplace, Total UK Market, Value Sales (£), Protein Bars, 52wks to 05/09/21
[2] IRI Marketplace, Total UK Market, CROS (£), Protein Bars, 12wks to 05/09/21
[3] IRI Marketplace, Total UK Market, Value Sales, Grenade Protein Bars v Chocolate Confectionery, 12wks to 05/09/21
[4] IRI Marketplace, Total UK Market, Value Sales, Grenade Protein Bars, 52wks to 05/09/21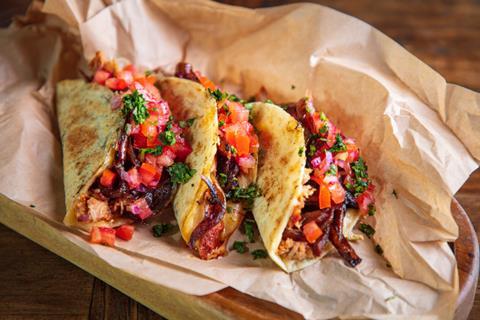 4. The home-cooking boom means higher expectations for food-to-go
"Consumers have had to cook during lockdown, with 50% of consumers cooking more lunches in particular," says Alice Dolling from Lumina intelligence.
"Many have upskilled in the kitchen and as a result will have higher expectations of food to go options when they return to offices. Cost consciousness will be a key driver of this increased scrutiny with food to go operators having to go even further in terms of quality and value for money to win this spend."
Another challenge for the convenience channel is that it has weaker food to go quality credentials than some of its competitors. Lumina forecasts a sales growth opportunity of £78m for the convenience store grab & go channel between 2022 and 2024, which is less than previous years. "Whilst convenience store grab & go remains the largest FTG channel, it's contribution to growth is set to be less than previous years as the channel comes under increased pressure to compete with dedicated food to go specialists who have stronger food quality and freshness credentials," says Dolling.
Anand's consumers are in no doubt of his products' freshness. "One thing that's doing particularly well for us at the moment is our freshly-made paninis," he says. "People like the fact that they're done deli-style right there, and it makes a change from the usual sandwich options."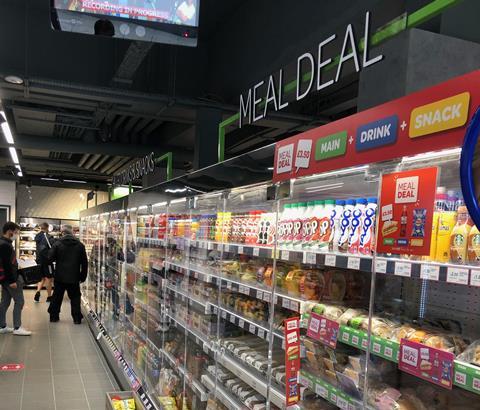 5. Meal deals have proved to be more popular during the pandemic
As inflation rises and furlough ends, expect to see more customers use their new-found love of home-cooking to save cash. This means retailers have to cover all bases. While at one end of the scale customers might be looking for premium options when they're sick of home sarnies, on the other they're seeking out value too. Which is where the meal deal comes in.
"Meal deals are always popular, but they have proved to be even more so during the pandemic, particularly with younger demographics [IGD, 2021]," says Hannah Morter, customer insight & category management manager at Country Choice.
"A clear price, what is included, and when it is available are key to ensure shoppers are confident to purchase."
The economic impact of the pandemic has left many becoming more money conscious, adds Peperami & Jack Link's marketing director Laura Trivulzio. "Shoppers are now more regularly opting for offers and deals which give them the best value for their money, so competitively priced meal deals or snacks will witness high demand," she says.
This is an area Enya is focusing on. "We're looking at meal deals at the moment as a way to offer value to customers and provide something a bit different," she says. "But there's always that feeling that perhaps a lot of people are now saving money by preparing their sandwich at home."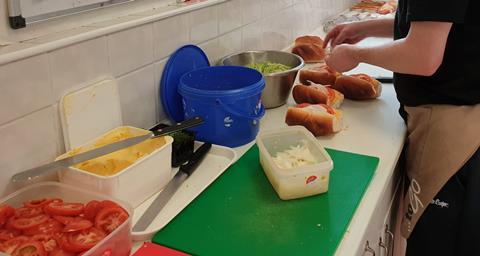 6. 80% of business owners currently feel unprepared for Natasha's Law
Food-to-go has always been highly regulated in the UK. And now Natasha's Law is in effect, the rules retailers have to follow around allergen labelling have been necessarily kicked up a notch.
GS1 UK claims that eight in 10 business owners aren't ready for the legislation, which came into effect on October 1st. This is despite 90% saying they have received plenty of information about the new law.
Symbol groups and suppliers have been stepping up to support staff. For example, Spar is running webinars complete with FAQ sheets and regular audits to ensure everyone's properly upskilled.
"The requirements of Natasha's Law are undoubtedly going to present convenience food retailers and foodservice operators with a significant challenge," says Morter. "Our job, as a responsible supplier, and partner to thousands of convenience retailers across the UK, is to do everything we can to make compliance easier."
For more information on Natasha's Law click here