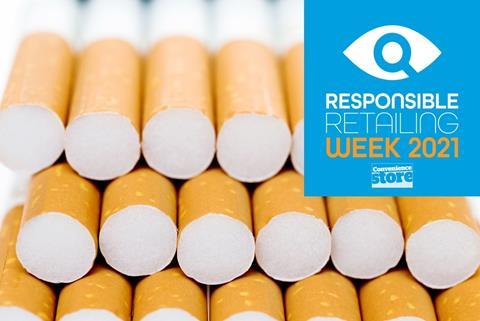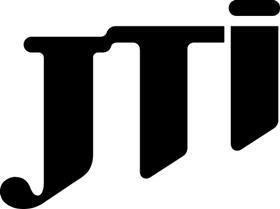 To kick off Responsible Retailing Week 2021, fiscal and regulatory affairs manager at JTI Ian Howell took some time to outline the challenges facing retailers when it comes to tobacco sales and what support is being provided.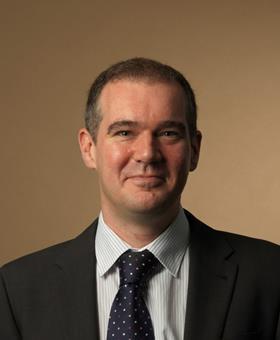 He explains how there are two challenges when it comes to responsible retailing that store owners need support with. "There's the prevention of sales to underage people, and the prevention of sales of illegal tobacco."
These dual problems require support for retailers which Howell outlines from a JTI point of view. "JTI has got two campaign strategies: Don't be Complicit in Illicit, which is aimed at preventing the sale of illegal products. And for a long time we have supported campaigns to prevent the sale of tobacco products to those under 18, through our support of Citizen Card, 'No ID, No Sale', and, more recently, the IDentify program, that we run to provide training to retailers who on occasion just need to be prompted and reminded about all the rules there are for selling not only tobacco, but all the other age-restricted products as well."
On the under-age side of matters, JTI has a very clear policy. "One of our core principles is that tobacco and nicotine vaping products should not be consumed by anyone under the age of 18," says Howell. "They are for adult consumers only who've made that decision to use those products. Therefore, keeping them out of the hands of under 18s is really important to JTI."
Howell understands how some retailers can make a mistake when it comes to under-age sales. "I think what leads a lot of retailers to it is time pressure, they think that they haven't got time to follow the basic principles.
"A lot of shops are very busy, particularly during peak times and when there's a queue building, it can be easy to think maybe on this occasion, 'I'm sure it will be fine' but it's always better to follow the procedures. Most good customers will understand there's a slight delay for a valid reason. And hopefully if someone is around the age of 18 or 19, they should be quite used to carrying ID and expect to be asked to show ID. I think it's probably just taking a breath and thinking 'no this is important, this is what I need to do. It's the right thing to do'."
Howell explains the risks to retailers who aren't sticking to the law. "The worst case scenario is ending up in court. That's a criminal prosecution that stays on your record as well as undeniable stress of going through a court case and the expense of doing it. But also, if the council decided to look at the premises license, in view of illegal sales to children, they could take away the right to sell alcohol as well as tobacco."
He says that independent retailers are at a disadvantage when it comes to procedures, particularly when compared to major multiple retailers which is where JTI steps in to help. "If you're a key multiple grocer, obviously like Sainsbury's, or Waitrose or Tesco, you can afford to run your own in-house training programs and so they will have proper procedures to go through where all their staff on checkouts and kiosks are told what to look for, what to do, how to handle the situation. What we found is that for a lot of independent retailers, that's not available to them.
"This raises questions such as where do you go to get training, and there are firms out there that will do it. But costs can sometimes be a barrier. What we do is randomly select retailers and send in, test purchasers as part of the IDentify programme."
As only Trading Standards is allowed to use participants under the age of 18, the programme has been set up to flag a potential issue rather than an actual offence.
"These people will all be over the age of 18 because we're not able to use anyone underage. The idea is that they're on the border where we think retailers should be saying 'I'm not sure about your age, can I see some ID?'.
"Should the retailer not do that, we consider them to be 'at risk'. They haven't actually committed an offense because the test purchaser is over 18. But it's something we think the retailer should be aware of. So when the test purchase is done, we write to them to inform them the results of the test purchase, and again, the letter that sent to them is quite clear to say 'we consider you to be 'at risk''."
As part of the follow-up, JTI then provides information to ensure the retailer knows exactly what they need to be doing in order to adhere to the law. "We provide the guidance about signage, especially if on the shop front it didn't have the 'no ID no sale' sign, or any additional signage elsewhere in the shop. The letter might say 'we didn't see this', it isn't statutory, but all this signage helps to build up an expectation that ID will be asked for, and it should deter those people who are under 18 from going in the shop and asking.
"It's very much a kind of a guidance situation. Those people that succeed or aren't considered to be at risk are written to afterwards to say, you know, you passed it well done. The other ones are told, perhaps you need to up your game a bit, follow some suggestions, and we will be retesting you in due course, and then that process is continued. If there is another, if they are still shown to be at risk, they will be offered training in-store."
This support was impacted by the pandemic, but Howell is pleased that it's back on track now. "This is where we haven't been able to do very much in the last 18 months, because of Covid-19, we haven't been able to send the trainers into the store, but that is now starting to happen again.
"We recently did some work in Newport. And on the first stage, just over half of the retailers passed without any problem, the rest we considered to be 'at risk'. After round two, the numbers 'at risk' reduced to just over 10%. The final round takes place after the training and I'd be surprised if there are any retailers still 'at risk'.
"What we're showing is that by constant reminders, and checking of retailers in a good way, and reinforcing the rules and regulations, you can get a good compliance rate up. And that will prevent sales of not only tobacco, but vaping products, alcohol and lottery tickets."
Illicit tobacco
During the pandemic, retailers reported that illicit tobacco was less likely to be found due to less international travel and places that it could be sold in more likely to be shut. However now that things are open again, the risk has returned but Howell is optimistic about the progress being made.
"When it comes to selling illicit tobacco, fines are much more likely to be levied as well as the right of selling tobacco being revoked, imprisonment, fines and community work - there's a whole range of sanctions out there.
"I think what's very good is that there will be some new penalty sanctions coming into place in the Finance Bill this year, which hopefully will come into effect next year. And that will see on the spot fines of up to £10,000 being able to be levied against those selling illegal tobacco."
Howell believes that this will give Trading Standards more teeth in the fight against illicit tobacco sales. "Trading Standards hasn't had a simple and powerful sanction available to them, and this will give them that. This should be a real wake up call for retailers selling illegal tobacco that there isn't going to be a protracted series of events anymore.
It could be literally Trading Standards officer comes into the store, sees illegal tobacco, or a sniffer dog finds it, the fine is levied there, and then with no court case. Retailers will have the right to appeal but in theory, the sanctioning of a penalty can be applied there and then. And what's likely to happen is they'll still be referred for a review of their premises license. Things are going to get tougher on those who are trading illegally, which I think everyone who's trading legally will welcome very much and JTI certainly does."
Reporting by retailers
Retailers are often reminded to report illicit trading when they see it but Howell understands the that frustration may rise if it seems like nothing is being done. "We share that frustration, because we see it ourselves - we can do a test purchase, we can notify Trading Standards, they then make a seizure, and then there's a prosecution. And that process, has taken a lot longer than we'd like [due to Covid-19], but there is a process there.
"My message to retailers is, please be assured that there is always action being taken by JTI, by Trading Standards, by Customs and the courts. And the more information they can provide about illegal trade, the better it is, because it all helps to add to that intelligence picture."
He believes the new measures will help matters. "There is a general, ramping up of the use of the powers against these traders, which is good. Trading Standards won't publicise every seizure they make; a lot of the work that goes on is, is behind the scenes.
"I think particularly next year, these new sanctions are going to see renewed activity by Trading Standards, because I think in a way that they will also share the frustration that they keep going to retailers, and seizing products again."
Howell urges retailers to think about why they should report illicit sales. "If there is a shop next door to you selling illegal products, it's going to be affecting your sales.
"If it's closed down, there must be a bonus effect for you as a legitimate good retailer, that you see people coming back into your shop. They shouldn't leave it for someone else to do it or think that they're being a nuisance. If there's illegal activity, report it. You're doing the right thing."
JTI has dedicated advice for retailers available through its JTI Advance microsite which can be accessed at: https://www.jtiadvance.co.uk/