There are many benefits to offering a chilled meal-for-tonight solution, but wastage and changing customer demands mean it isn't always easy.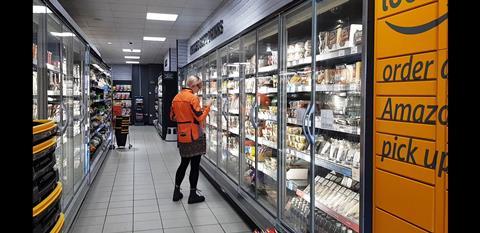 Phew, what a scorcher! Thanks to the intermittent spells of scorching heat your chilled section has probably been a local destination over summer, if only for customers to get a quick blast of cold air to escape the heat when it was here.
Yet with autumn now around the corner it's time to assess what's next. And that means tweaking your chilled offer to customers' new seasonal needs.
That might not be too difficult, since today the chilled category is a bona fide convenience best-seller. According to Association of Convenience Stores (ACS) figures, it makes up 13.6% of total category sales in the channel. That's just behind alcohol (14.9%) and tobacco (20.4%), but well ahead of everything else.
"All c-stores are different, but it seems like chilled is growing faster than many other categories in the sector," says ACS chief executive James Lowman.
"What we're noticing is that today people's lives are less regimented than they used to be. There are fewer 'main shops' and customers are making buying decisions on meals for themselves and their families much later on in the cycle."
He continues: "We know that shops that have invested in chilled are well-placed to meet these shoppers' needs, whether that's offering fresh ingredients that they have missed, or picking up whole meal solutions.
"Now, if retailers ask themselves 'Can a customer feed their whole family from my store?' the answer is often 'yes'. In fact, the real question might actually be – why isn't chilled growing faster still?"
One answer may be that chilled isn't right for every store in every format. C-store retailers often instinctively know what their customers want to buy (and have solid epos data to back up their hunches). But even the best can misjudge shoppers' moods sometimes.
For example, Guy Warner oversees a variety of different store formats, from supermarket-style to forecourt and top-up, and has had his share of less-than-successful experiences.
"Not all chilled works in all locations," he says. "For example, we tried more quality food-for-tonight stock in our forecourt store and it didn't work as well as we'd hoped.
"However, high-end ready meals do really well elsewhere in other stores. It just shows how convenience has changed in the past few years. You're basically looking at almost restaurant prices on some of the range. But they sell because the quality is definitely there and more people these days are cooking for one.
"So it's probably cheaper (and more convenient) than buying all the ingredients and cooking a meal from scratch. It's not something you'd buy to feed the whole family, but the demand is there."
Richard and Russell Hall, of Nisa Local Hall's of Driffield, were so convinced that demand was there for higher quality chilled products and meal solutions that they installed more than 30 metres of chillers in a recent refit. Their top-dollar investment has paid off as chilled sales have seen an uplift of about 50% year on year.
Such is chilled's success that Richard and Russell are making plans to add an additional four chillers. "Chilled is our biggest category in store and definitely the fastest growing," says Russell.
Elsewhere, over at Spar Bruton in Somerset, owner Phil Butler says that chilled has been key to the way his family-owned shop has grown.
"Chilled is essential to what we do overall," he says. "We started off as a family butchers, and then slowly added on convenience elements to the store as we went along. Chilled is really important because we want to be one of those shops where customers can come in and buy everything they need for a meal."
Phil explains that chilled makes his extensive pre-packed meat and local cheese selection possible. He also points out that he couldn't do fresh fruit and veg, a key store selling point, without it.
This doesn't mean that managing chilled produce is totally effortless. When C-Store spoke to Phil, he was struggling with a fridge briefly breaking down in the summer heatwave ("It's fine now," he says – "they're like people, they have to get used to the summer heat to work well!")
"It does take a lot of work keeping everything clean and fresh in the store, but it's certainly worth it in terms of sales," he says.
"The most labour-intensive section is definitely fruit and veg – and it's essential to us. I think that we can't really compete with the supermarkets on price with most ambient products. But if we do it right we can compete on chilled on local produce and overall quality."
Anyone with an eye on the c-store channel knows that health has been bandied about as a trend for ages. Previously, retailers could be forgiven for thinking that what shoppers say they wanted (healthy food) and what they bought (crisps and confectionery) were different things. However, the drip-drip of health messages is increasingly having an effect where it matters: real customer decisions on the shopfloor.
"Research shows that 74% of people in Britain are trying to lead healthier lives (Kantar)," says Polly Davies, category controller at salad supplier Florette.
"And when you look at their meals, 32% of what's on their plate is being consumed for health reasons. That's a massive opportunity and stores have a big chance to drive that further in convenience."
That might sound straightforward, especially in a category where freshness and health are very much to the fore. But when trends like the anti-plastic movement and demand for local and organic food overlap, they can generate the chilled category's arch-enemy: wastage.
"There's definitely an opportunity [for chilled] in c-stores, but you might be doing relatively low volume with a lot of fluctuation to start with," says Lowman. "This is especially going to happen when you're trying to establish potential. That means you have to expect some wastage."
Phil has plenty of experience of how this plays out in practice at his store. "For example, we could have cucumbers wrapped in plastic that last in the chiller very happily for a while," he says. "We have some organic varieties, which are delivered to us by the producer within about two hours of being picked. They're incredible. But they tend to go a bit sloppy relatively quickly.
"So that does mean more wastage, which you have to manage. But local produce is what customers want from us."
To combat this Phil takes a "little and often" approach to displaying his fruit and veg. This means holding stock back where possible to keep the display looking fresh.
Another clever and practical approach to wastage is making sure that stock doesn't get left behind in the chiller in the first place.
"Our internal research shows that shoppers don't necessarily buy bagged salad with a particular occasion in mind," says Davies. "So it's up to us as manufacturers to inspire people on what they're going to do with it. If we do this effectively it drives frequency buys for retailers and halts wastage."
Another way to get stock flying off the shelves is by using smart promotions. Alice Dolling, senior analyst at HIM, says that these chime particularly with c-store chilled buyers. "Promotions are important to this sort of shopper," she says.
"If you take out milk buyers, one-third of chilled food shoppers in the channel purchase something on promotion."
This is where Facebook can come into its own. Social media movers and shakers like Sam Coldbeck from Wharfedale Premier in Hull aren't slow to put chilled offers on-line to get people in-store.
"It's something that's grown in the past couple of years," she says. "Chilled produce is fast moving by nature. It can't hang around. So if we've got an offer, putting it on Facebook does give it a boost and create interest and sales."
Plus, it's important to remember more traditional methods to motivate local buyers too. The mults will definitely be doing leaflet drops to promote their everyday chilled produce, and you could too.
"Promotional leaflets still remain an effective tool in convenience," says Dolling, "specifically in neighbourhood locations where top-up, meal for tonight and chilled foods all over-index.
"Utilise this tool in these locations to communicate about chilled foods promotions to drive this shopper into store."
Vegan lines that don't compromise on taste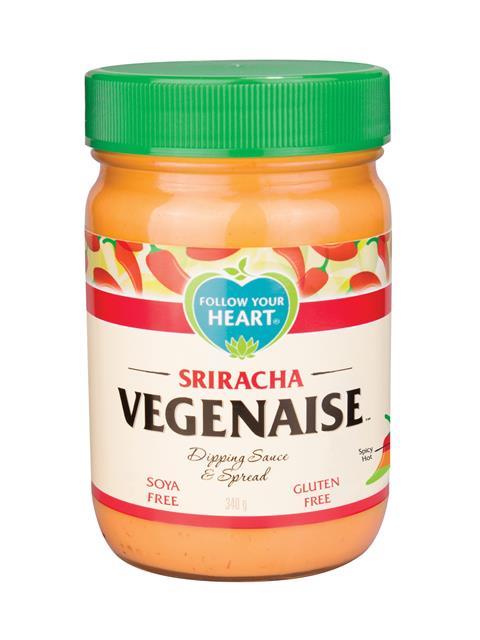 The vegans are coming! Or at least customers who dabble in more plant-based food and drink. According to Mintel, less than three-quarters of 16- to 24-year-olds now drink standard cows' milk. And the trend is expanding to other areas, too.
"The rise of veganism and consumer interest in plant-based diets in the UK has been marked in the past three to four years," says Katherine Franklin, vice-president of product and marketing at plant-based brand Follow Your Heart.
As popularity grows, vegan food is evolving. Once associated more with health than taste, the new generation of brands is aiming to hit customers' more indulgent moods. Says Franklin: "Taste has not always been the driving factor when it comes to new food and drink products launched in the free-from category. However, taste is a particularly dominant consideration among flexitarian consumers who are inclined to only choose the 'free-from' option if there is no sacrifice."
To answer these consumers' needs, Follow Your Heart has expanded its core Vegenaise range with a Sriracha (hot sauce) variant (rrp £3.99/340g). It also added Pepper Jack Style Cheese Slices (rrp £3.29/200g) to its dairy-free sliced cheese line-up – a cheese flavoured with green and red jalapeño peppers.