Vegan brand Plantsy is introducing the "first-ever" algae protein drink in the UK across Eat 17's chain of convenience stores.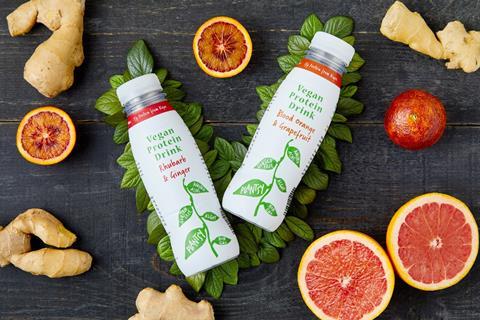 Available in two fruit-based flavours: rhubarb & ginger; and blood orange & grapefruit, the range is designed to offer retailers a less conventional protein drink that is also filled with macro and micro nutrients.
The 330ml drinks (rrp £2.99) contain 15g of protein, non-GMO and are rich in dietary fibre, healthy lipids, vitamins and minerals. Plantsy is also gluten-free, soy-free, dairy-free, and free from artificial sweeteners.
Anya Prudkova, founder of the brand, said: "As a person who has always been into sports and healthy lifestyle choices, I decided to integrate a plant-based diet into my life and learn more about nutrition and wellness.
"I started my degree in nutrition after I realised how passionate I am about plant-based alternatives. I want to empower and inspire people to be stronger and healthier using creative and nutritious vegan products designed to benefit an active lifestyle. My purpose is to make healthy simple and convenient."