Lockdown has prompted a growth in demand for healthier snacks. Suppliers and retailers share their insights on weight management, meat-free and protein.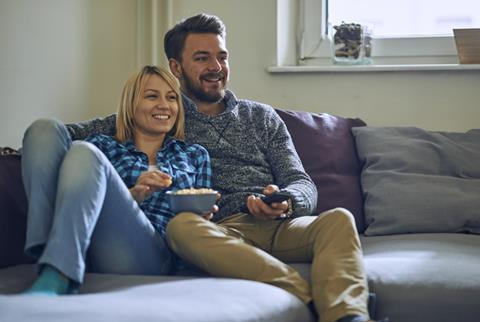 1. Healthy sharing snacks are in growth as people spend more time at home
Despite overall sales dropping, KP Snacks remains confident in healthier crisps and snacks. "Prior to Covid-19, sales of healthier crisps and snacks had reached £204.2m, but this has since dropped to £183.9m (Nielsen Scantrack 28.11.20), explains trading director Matt Collins. "This is due to healthier singles being down due to the continuation of working from home patterns.
"Nonetheless, CSN products have remained hugely important in the wider healthy snacking space, with particularly strong performance in healthy sharing which is growing +7.7% YOY (Nielsen Scantrack 28.11.20)," says Collins. The firm's Popchips sharing is up a massive +19.3% YOY (ibid). "Growth within sharing is a long-term macro trend and our brands are driving this segment growth," he says. "Popchips is rated as the number one 'Better for You' bagged snack brand in the sharing segment." He predicts that this will remain a long term trend.
Calbee UK, which owns the Seabrook brand, concurs that healthy sharing snacks are in demand. "Consumer needs, behaviour and lifestyles have undoubtedly changed as a result of Covid-19 safety measures," says Jon Wood, commercial director of Calbee UK. "People are looking for at home treats and snacks to share in their households." Seabrook is bringing restaurant-inspired flavours including Cheese & Bacon and Chilli Heat to people's homes to "help consumers recreate the experience and help bridge that gap between eating out and at-home snacking" with its new Loaded Fries, which are lower in calories per bag than potato crisps.
Harj Gill has noticed that the sharing bags of healthy snacks are moving at The Windmill Select & Save in Birmingham. "Everyone's spending nights in front of the TV - snacking," he says. "We have just got Eat Real in - we started just after Christmas because in January people want to eat healthier." He also sells Popchips and Propercorn.
London-based Best-one retailer Kay Patel has also seen success with sharing bags of Eat Real. "Walkers Baked share bags have been doing really well and Eat Real with quinoa and kale. They have an up to two year date. I can't see why other manufacturers can't give us that."
ADVERTISEMENT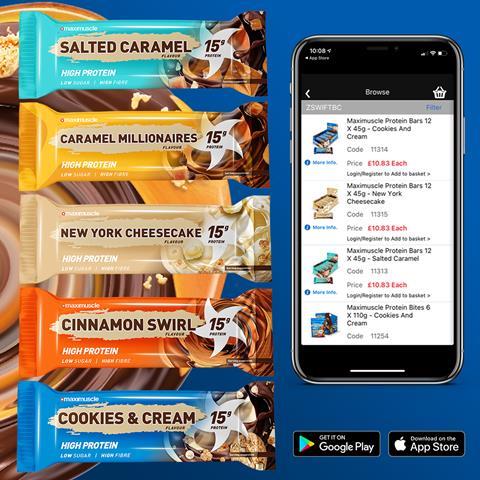 New Maximuscle Protein Bars - One sold every 2 minutes
Maximuscle's new protein bars are selling fast with one bar sold every 2 minutes! With 15g of protein, a texture which is softer than ever and tasty toppings in 5 eye catching delicious flavours they'll give your protein bar sales a healthy boost.
At only £2 RRP per bar shoppers can grab a protein punch without feeling the pinch, perfect for health conscious consumers looking for healthier, affordable snacks. They're best placed next to confectionary or within your protein bar fixture!
Now it's easier than ever to order stock with our brand new Maximuscle business App, order in just a few clicks without the huge minimum orders.
Give your bar sales a healthy boost and order on our App today!

2. Nearly half of c-store shoppers are trying to consume healthier snacks
46% of convenience store shoppers are trying to make healthier decisions when it comes to snacking, according to recent research from insight experts Lumina Intelligence. The firm also found that 29% of convenience store shoppers are eating more healthily than they were before the pandemic began.
At first, in-home consumption led to an increase in indulgent snacks, according to KP Snacks. "As initial lockdown restriction eased however, Brits reverted to pre-pandemic norms in terms of their consumption habits, with many focusing on the nutritional value of their meals and snacks," says Collins. "44% of consumers state their personal health is a motivation for healthy sustainable eating compared to 37% the previous year (July 2020 vs November 2019)."
Gullón also recognised a shift in behaviour. "At the start of the pandemic we saw a slight dip in sales of our sugar-free biscuits as shoppers were loading up on indulgent foods to eat while they were in lockdown," says UK sales director Surb Kaur. "However as time has gone on, people are becoming more conscious about what they are consuming at home, perhaps because they have more time on their hands to review this." She claims that sales usually increase in September (+18%) when people return from holiday and then drop off in mid-October, but this year she says sales have continued to grow. "During the last twelve weeks our sales have increased by a fantastic 37%, demonstrating that people are becoming more aware of health issues and are enjoying the taste of our biscuits." The firm launched Zeroh! sugar free chocolate chip cookies last year and has just released chocolate digestives.
Healthy snacking was an area of growth prior to the pandemic and continued worries surrounding wellbeing has further solidified its future potential, according to Mindful Snacker, which makes better-for-you potato crisps using a new cooking technology. "With at-home snacking increasing post Covid and two in five looking for healthy snacks all or most of the time [Mintel UK Snacking industry report 2020], there's an opportunity for better-for-you innovation," says trade lead Nat Cooper. "Aligned with the new Government plan to tackle obesity & the consumer need for healthy swaps, we're excited to launch Simply Roasted Crisps, later this year."
Ecotone UK (formerly Wessanen UK), brand owner of Kallø and Whole Earth has also witnessed an increased interest in health and wellbeing. "This year, we've seen a real acceleration in the health and wellbeing trend," says Bryan Martins, marketing and category director. "More people are placing emphasis on better health and nutritious snacks. Our leading rice cake brand, Kallø, is driving growth, with an 11% higher £/trip than rice cakes average (we were 10% higher this time last year so it has increased slightly through the launch of added value products) [Kantar Sept 2020]."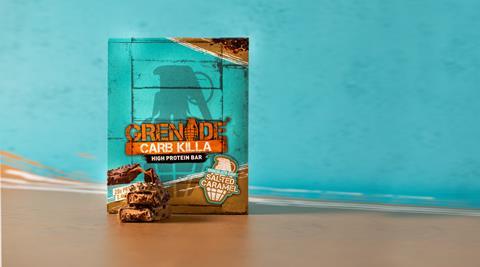 3. 9 in 10 consumers looking to improve their diet are eating more protein
In a post-covid world the public are more savvy about what they're eating, states Grenade, which claims that 9 in 10 consumers looking to improve their diet are doing so by consuming less sugar and eating higher levels of protein [IGD 2020]. "Within convenience, Grenade's Carb Killa protein bar outperformed every other player within the category in every single month of 2020, leading to a 54% value share [IRI Marketplace Total UK Convenience Protein Bars £Value Sales 12we 29/11/20] – the highest it's ever been," says Rachel Austerberry, Head of Convenience & High Street at Grenade. "Putting that into perspective, Carb Killa's sales now render it five times bigger than the second biggest brand in the channel. Our latest Chocolate Chip Salted Caramel bar, launched in March 2020, currently drives more actual growth than any other protein bar in Convenience [IRI Marketplace Total UK Convenience, Protein Bars £Actual Sales Growth 12wks to 29/11/20]"
Harj claims that protein isn't what it was a couple of years back when he dedicated a whole bay to it. However, he says that protein bars still sell through. "We just stock Grenade, they're the most well known on the market, they're also the tastiest and they're low sugar too," he says.
Kay's protein bar sales have dwindled in recent months, but are making a comeback. "We were selling more and more healthy snack bars, especially to offices, but that's dropped [because of covid]," he says. "But it's started picking up again in the last couple of weeks. Carb Killa bars have always been good seller. It slowed down because the gyms are closed here, but it's coming back again." He claims he is "cautiously reordering" protein lines as recently suppliers have been giving him short-dated stock. "I'm not ordering the full range for now until fresh stock comes into the suppliers."
General Mills claims that shoppers are actively looking for snacks to boost nutrition, such as those with added fibre or protein. The firm found 71% of Fibre One consumers are interested in protein but are wary of the high sugar and calorie content of the options currently on the market (Nielsen – Total UK incl Discounters - full MAT to 24.10.2020). General Mills recently launched caramel and cookies & cream Fibre One variants, as well as Nature Valley Protein Soft Bakes, which offer 8.4g of protein per bar.
Natural protein is another area of growth, claims Ecotone UK's Martins. "Value sales for peanut butter are up +24.9% vs last year (Kantar, 52 w/e 10th October 2020).
Peperami & Jack Link's agrees that natural protein is popular. "We are seeing the rise of home workouts in lockdowns, which has paved the way for the high-protein trend," says marketing director Laura Trivulzio. "Consumers are actively looking for protein-rich snacks that they can consume at home, after a workout or on the go. Therefore, opting for healthier, savoury snacking options is continuing to be a purchase priority for fitness enthusiasts and everyday consumers. High protein, lower sugar, gluten free and under 100 calories have become key benefits shoppers are looking for and as a result, the meat snacking category has been one of the key snacking sub-categories driving growth, up +15% in value sales vs last year as consumers and shoppers turn to meat snacking as a permissible alternative to sugary snacks."
ADVERTISEMENT

Grow your sales with KIND Dark Chocolate Nuts & Sea Salt
UK consumers say that the "quality of ingredients" is the most important factor (1) when looking for a "premium snack", and this is why KIND's Dark Chocolate Nuts & Sea Salt bar is the UK's number 1 selling snack bar single (2).
The bestselling KIND bar delivers on the ambition of offering a healthier snack without compromising on taste. Containing whole nuts drizzled with dark chocolate, sprinkled with Sea Salt & with only 6g of sugar, your customers can satisfy their cravings without thinking twice.
KIND Dark Chocolate Nuts & Sea Salt is available at an RRP of £1.50. A perfect way to increase basket spend.
References: (1) Nielsen report, The Power of Snacking: Welcome to the Snacking Revolution (2018), (2) Nielsen, Total UK Snack Bars value sales MAT to 26.12.2020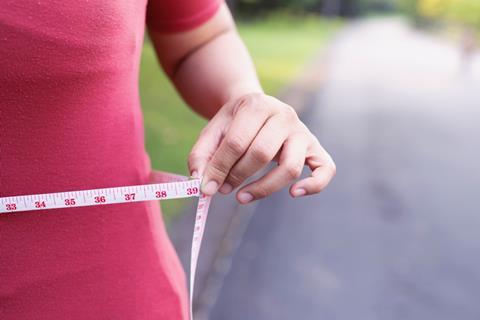 4. The pandemic sparked a surge of interest in weight management
A study from cosmetic surgery advice website Flawless.org claimed that there had been a +190% increase in Google searches for 'weight loss friendly foods' and a +110% increase in Google searches related to 'healthy snacks' during the first lockdown.
Collins claims that 27% of consumers say that low-fat is the thing they look for the most when choosing a healthy snack [Mintel 2020], noting that Popchips contain under 100 calories per serving and a third less fat than the market leader.
General Mills has recognised shoppers' concern over putting on the pounds. "Since the beginning of the pandemic, the Diet Management category has grown by +2% and is now valued at £106m [Nielsen – Total UK incl Discounters - full MAT to 24.10.2020], as an increased focus on health and limited movement due to lockdown caused shoppers to worry about weight gain," claims marketing manager Adrienne Burke.
The fastest growing snack bar in the weight management category, General Mills claims that Fibre One has reached £38m and, following a recipe revamp to contain 30% less sugar, is performing strongly in convenience – up 22.1%.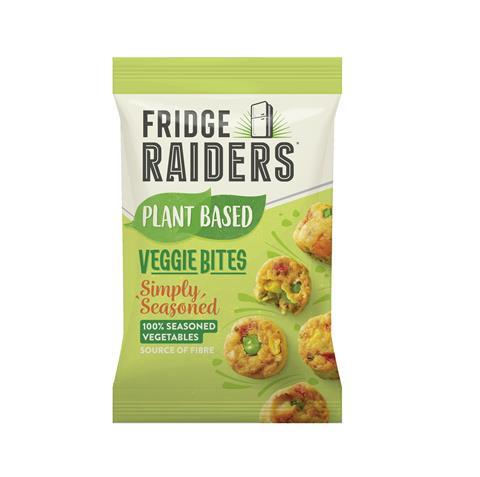 5. Value sales of meat-free snacking have seen a dramatic increase
"Covid-19 has shown consumers striving to be more conscious of what they are putting in their bodies, and how this benefits their wellbeing and immunity – with total meat-free snacking +17.6% in value in the last 12 weeks [IRI data to 4th October 2020]," says Fridge Raiders brand manager Beth George. "Healthy eating is front of mind for shoppers and is at a higher level now than last year and meat moderation is a key way in which consumers can make healthier dietary choices. This opens up huge potential for retailers to venture into the meat-free category by offering a range of meat-free snacks in store." To cater to this, Fridge Raiders recently moved into the plant-based space with the launch of Fridge Raiders Veggie Bites. He claims that 95% of shoppers in the extruded savoury snacks segment bought more than one flavour each year and that 56% bought six or more (Kantar, WPO, Number of Flavours Purchased annually within Extruded Snacks Category, 2020).
Despite plant-based products proving popular across the board, Kay's ventures into meat free have failed to strike a chord with his customers. "We tried meat free jerky at the start of last year, but the price was restrictive. I wasn't too happy with it and customers weren't so a lot of it went in the bin."