Consumers are ready to have a very merry Christmas following last year's restrictions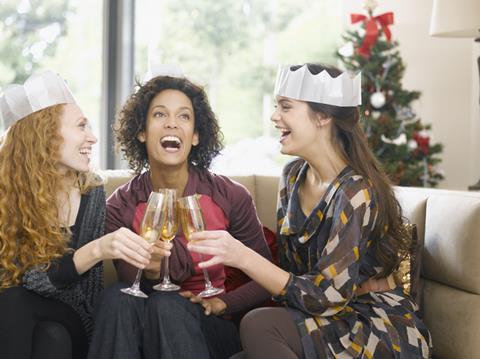 1. Expect high demand for in-home drinking as consumers make up for 2020 restrictions
Covid-enforced restrictions heavily impacted group occasions and sizes over Christmas and New Year's 2020, observes Heineken UK. "Families and friends will look to make up for this in 2021 and with New Year's Eve falling on a Friday, it will be a huge celebration," says brand unit director Matt Saltzstein. "This provides an opportunity for retailers to dial up their 'Biggest Christmas Ever' messaging to customers."
Accolade Wines concurs: "This year looks to be more promising and bigger than ever, as hopefully we can have the celebratory family Christmas that wasn't possible in 2020," says marketing director - Europe, Tom Smith. "We expect there to be an increase in smaller, everyday celebrations in the run-up to the big day, with wine and sparkling wine playing a key role."
BrewDog head of customer marketing Alex Dullard also has high hopes for 2021. "We expect shoppers to be making the most of missed opportunities in 2020 by hosting larger gatherings at home, particularly in the weeks leading up to Christmas and across the New Year period," he says.
Serge Khunkhun of One Stop Woodcross in Wolverhampton is quietly confident. "We do quite well with alcohol all year round," he says. "I think that the habit of being together hasn't gone away so we'll still see a very healthy output of beers, wines & spirits."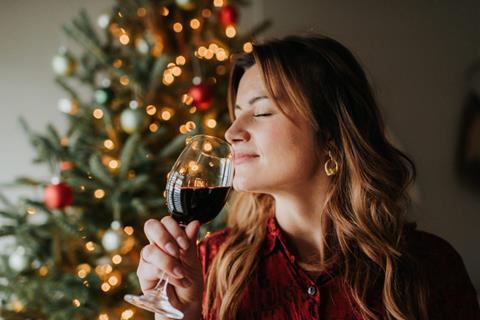 2. 18% of Impulse share is now accounted for by £10+ wines
Treasury Wine Estates claims that premium wines are growing market share in impulse.
"We've seen that value share continues to shift in favour of premium propositions with 18% of Impulse share now accounted for by £10+ wines [Nielsen Scantrack, Light Wine SKU, Total Market & Total Impulse, data to WE 11.09.2021]," states head of marketing EMEA Ben Blake at Treasury Wine Estates, which owns the Lindemanns and 19 Crimes brands.
Premiumisation within the category will continue as consumers became more engaged and explored new varietals during lockdown, adds Accolade's Smith. "We expect the traditional premium origins to grow, as well as New World premium to take centre stage as Brexit and supply issues impact France in particular."
Meanwhile, Pernod claims that Campo Viejo Tempranillo was the number one selling red wine over £8 last Christmas (Total Impulse, total 75cl light wine SKUs ranked by Value Sales, 8we 26/12/20 where ASP/75cl >=£8.00).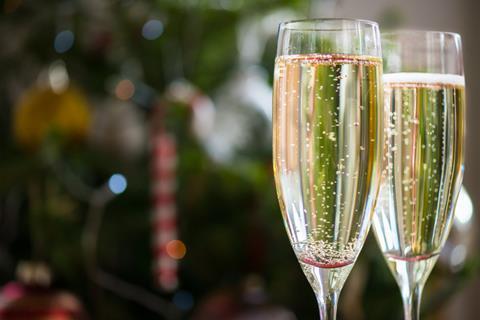 3. In 2019 one in every four bottles of Prosecco in the off-trade was sold at Christmas
Prosecco is a customer favourite during the festive season, where in 2019 one in every four bottles of Prosecco in the UK Off-Trade was sold during the eight-week run up to Christmas [Nielsen Scantrack FY 2019 Data to 28.12.2019], states Campari Group UK.
"Retailers should not be limited to the traditional Prosecco or Champagne offerings, but take the opportunity to introducing consumers to different premium sparkling serves," advises marketing director Sandra Brunet. "84% of consumers say they find the idea of a Spritz served as you enter a special celebration very appealing [CGA Campari Spritz Research 2021]. By adding Aperol or other flavoured liqueurs to their displays, retailers can boost basket spend by inviting consumers to elevate their Prosecco purchase this Christmas."
Accolades Smith adds: "Prosecco will bounce back as social occasions return, but Champagne will also be important as consumers want to really celebrate being reunited again."
Sparkling is popular at One Stop Woodcross. "Prosecco is a year round line, but we're seeing prosecco rosé and Martini Asti - pink is coming through this time of year, plus we carry the own label champagnes that Tesco do," says Serge.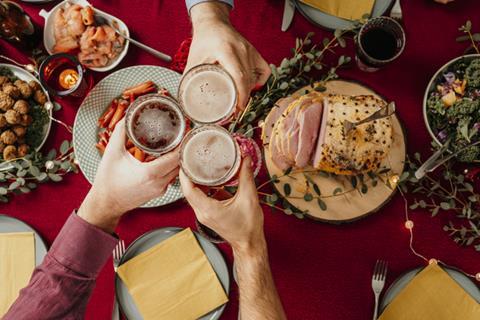 4. One-fifth (18%) of UK adults would prefer to enjoy a beer with Christmas dinner
Molson Coors Beverage Company claims that beer is a popular meal accompaniment on Christmas day. "One-fifth (18%) of UK adults would prefer to enjoy a beer alongside their Christmas dinner [Statista, Alcoholic drinks preferred with Christmas dinner in the UK, October 2020], so stocking up on favourites such as Carling, Coors and Cobra can help to drive more sales," says Fawell.
"Multipack formats are ideal for social occasions at home and are likely to become even more important in the coming weeks and months as more consumers plan gatherings with friends and family."
Serge is preparing for Christmas by stocking larger beer multipacks. "We do quite well with alcohol all year round, but when it comes to Christmas we've noticed we're starting to see a lot of stock building going on," he says. "The large format packs of beers are being suggested in a higher quantity than we would normally be looking to see eg Carling 18 packs of 440ml cans, Stella 18 packs of 440ml cans, Fosters 10 packs of 440ml cans, Stella 12 x 330ml cans and Corona the same and Peroni. You start seeing a lot of that stuff coming through."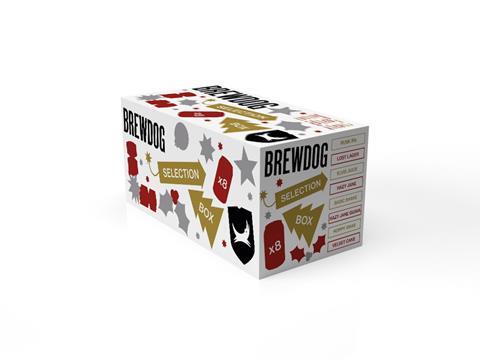 5. Craft beer sales were up over 40% last Christmas
BrewDog claims that craft beer performed well over Christmas 2020. "Mid-pack craft beer cans sales saw a growth of +113%, while small pack cans were up 57.8% vs YA and total craft beer up 43.5% [Nielsen Scantrack latest 12 weeks w/e 02/01/21], demonstrating that people still enjoyed their celebrations, on a smaller scale," says Dullard.
"The 4-pack remains the most important craft beer format throughout the year with roughly 40% share of sales in the weeks leading up to Christmas. Additionally, 6-12 can multipacks over-index in the two weeks before Christmas, with share jumping from 17% at the end of November, to 23% at the end of December [Total Craft Beer Share of Sales Value Latest 26 weeks to w/e 16/01/21]. 50% of first-time purchases come from multi-packs and larger mixed formats significantly over index with first time buyers, so it is important to have a mix of formats available to meet different shopper needs."
BrewDog claims to have seen the largest growth across all brewers over the Christmas period (+56%)(Nielsen Scantrack 12we 02.01.21). The firm is launching BrewDog 8 Beers of Christmas, exclusively for the convenience channel. The 330ml can mixed pack contains Punk IPA and Hazy Jane, as well as Christmas specific beers and exclusive content.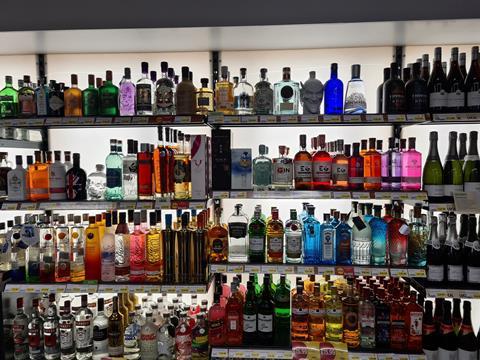 6. Premium spirits and wines could each make each retailer up to £2,792 this Christmas
Pernod Ricard UK is urging retailers to respond to consumer trends accelerated by the last 18 months to capitalise on the huge opportunity within premium spirits and wines this Christmas. The firm claimed that retailers in the impulse and convenience channel could each make up to £2,792 this Christmas by stocking the right premium spirits and wines during the twelve weeks leading up to Christmas Day. "Friends and family kept apart by lockdowns in 2020 will start celebrating earlier this year and the convenience channel has a key role to play by supporting shoppers with two important missions: 'grabbing a bottle on the way to a house party/gathering' and 'picking up a bottle to host friends and family at home'," says Chris Shead, off-trade channel director. "A recent study commissioned by Pernod Ricard UK demonstrates the importance of the convenience channel for buying Spirits on the way somewhere, with 87% of shoppers buying them to consume there [PRUK 2019 Christmas Shopper Research with the source, 1970 participants]. There has also been an increase in Spirits Premiumisation, with Premium+ Spirits value growing more than twice as fast as Total Spirits (+27% vs. +11%) as shoppers treat themselves to affordable luxuries both at home and when meeting up with friends and family [Nielsen Total Impulse Value Sales 52we 19/06/21]. "
Premium spirits earn their space at One Stop Woodcross. "Vodka and gin are still performing well," says Serge. "The majority of the sales are driven by your standard vodka lines - Smirnoff, Glen's, Russian Standard as they are on slightly reduced pricing over that period. The premiums pick up and justify their space - the AUs, the Cirocs, the Belvederes - you'll find a higher rate of sale as people tend to trade up. With gins, the majority of sales are on the £14 bottles - we alternate between Gordons and Greenalls on £14. They're the regular daily sellers."
Gift packs are another winner for Serge. "We also do a lot of alcohol-based gift packs which none of our local competition does," he says. "Jack Daniels miniatures with a mixer and a glass; Moretti pint bottles with a branded beer glass; and Baileys miniature with a hot choc cup and a teeny weeny whisk are amazingly popular."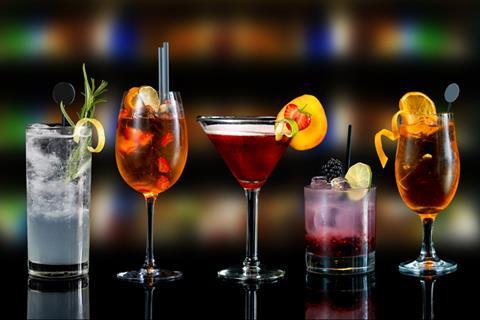 7. Breadth of range is of growing importance as consumers become more adventurous
"This year, more than ever, it's about breadth of range," says Pernod's Shead. "Consumers upskilled during lockdown, they tried more cocktails at home, experimented with new flavours, and treated themselves to the new product or flavours from their favourite brands."
Absolut is growing +34.5% overall in Total Impulse and its flavours range is up +59.5% in the last 12 months. Meanwhile, Beefeater flavours are growing +36% in the Impulse channel.
Raaj doesn't think retailers will be as creative as they were in lockdown when it comes to mixing their drinks. "I think it won't be as flamboyant as last year," he says. "If you think about the sort of spirits you'd use for a cocktail at home - Drambuie, Blue Curacao - those were the weird and wonderful things we were getting asked for because they were experimenting at home. This year they are going to bars and restaurants and there won't be as much demand for weird and wonderful."
However, he claims that brands unavailable in the multiples may still appeal to customers looking for something a bit different. "Salted caramel tequila Liqueur from Myst is killing it for us," he claims. "Your unique brands only available to indies are really important rather than trying to compete with Baileys. People still want unique - we ran a bar on Christmas Day last year - everyone got a drink when they came in. Don't be afraid to lose £10-15 and do a free bottle. If you got to your local Booker, pick up plastic shot glasses and give everyone a free sip."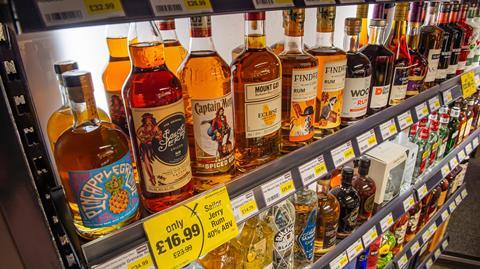 8. Rum is a missed opportunity in convenience
"In our discussions with our convenience partners, it is clear that overall, rum is regularly underperforming because the [convenience] sector is simply not catering to the needs of the customer," states Skylark Spirits director Indy Anand. "The Whisky Exchange has seen rum sales spike by almost three-quarters (71%) over the past year, so it's clear the opportunity is there, it's just not been maximised by the convenience channel."
She advises retailers to stock rums that have a discernible point of difference. "Especially in the lead up to Christmas, fruit and flavoured rums offer the customer an exciting and unusual way to delight and surprise guests – they're perfect for hot toddies, rum based hot chocolates, chocolate orange cocktails etc."
Flavoured and Spiced Rum were big winners last Christmas, according to Pernod Ricard UK, which predicts the category will achieve the same demand in 2021. The firm launched Havana Club Cuban Spiced earlier this year, which is enriched with tropical flavours.
"Rum is an emerging category that presents a big opportunity for retailers, appealing to those looking for something different to lighter spirits like gin," states Kevin Fawell, off-trade sales director at Molson Coors Beverage Company. The firm has partnered with Southwestern Distillery which makes Twin Fin Rum.
Raaj Chandarana, who owns Tara's Londis in High Wycombe, ensures he gives his customers plenty of rum options. "A few years ago we went away with William Grant - they said Spiced Rum was the next big thing," he says. "I would agree in theory. Rum is bigger now, Dead Man's Fingers is everywhere.
"Is rum underperforming? I don't know. I'm a rum drinker so we're a destination for spiced rum."

Sarah is Deputy Editor for conveniencestore.co.uk.