Mos Patel of Premier Heyside in Royton, Oldham, offers the ultimate in bespoke meal solutions with his popular delivery service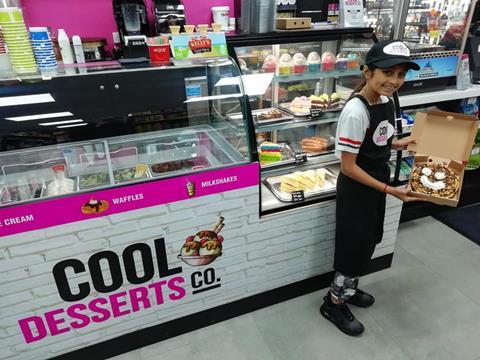 Back in February, Mos spent a hefty £125,000 renovating his Premier Heyside store in Royton, Oldham. The focus was firmly on food to go with a £25,000 (+ VAT) kitchen and a Cool Desserts Co bar, plus a Tango ice blast machine, a F'Real machine, and a Chicago Town pizza tower.
The store offered a vast array of fast food including chicken, chips, burgers and pizza, but not everything was an instant hit. "The pizza [tower] from Chicago Town was no good and we had to bin it," says Mos, who also owns Family Shopper Broadoak in nearby Ashton. "People get bored. You need that extra choice."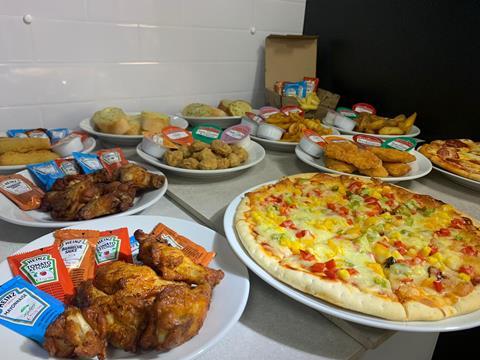 So the store upped its game, adding freshly made pizza to the lineup, which meant customers could choose exactly which toppings they wanted. It also partnered with the Snappy Shopper delivery app in July, adding personalisation options at nearly every stage of the ordering process. "With pizza you can select different sauces, such as a tomato or BBQ base, and you can also choose the thickness of the sauce - light, medium or heavy," Mos explains. There are an impressive nine different sauces to accompany burgers, plus a whopping 16 different side options, including jalapeno bites, popcorn chicken, samosas and salt & pepper fries.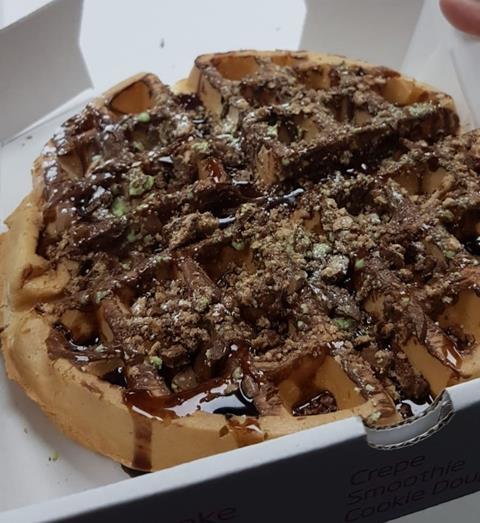 Even the all-singing, all-dancing dessert bar, which comprises ice cream, fresh cakes, milkshakes and waffles needed fine tuning. Despite Mos having poured £1,200, plus VAT into top-end waffle machines, the sweet treats weren't performing. But Mos knew that they had potential, so he did some research and came up with a plan. "The waffles weren't selling so I looked at why," he says. "I spoke to an expert who runs a dessert bar to get some advice. I then [re]designed it [the menu] with my daughter, who is 14. We took strawberries off [the menu] because they go off and we added chocolates from the shop. We added Aero Mint, Terry's Chocolate Orange and Lotus Biscoff."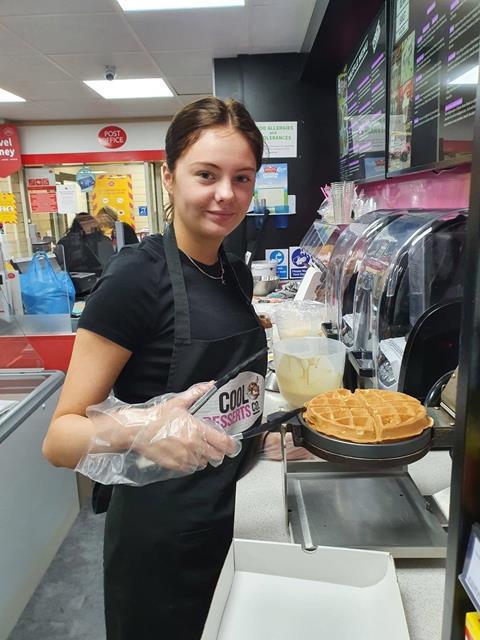 He also introduced production disciplines to ensure uniformity and high standards. "Everyone makes a waffle differently," says Mos. "So we made a guide for staff to follow, to have consistency unless people ask for it. Now people take the weight of the spread, they can't wing it! We even time how many seconds it takes to melt the chocolate bar in the microwave. So we were reducing the failures."
These days customers can't get enough of the indulgent delights, buying 60-70 a week, and at 100%, the mark up is as tasty as the desserts themselves.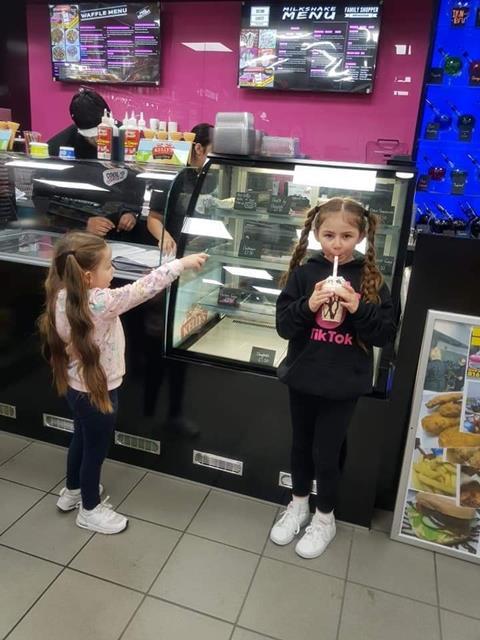 Mos has now invested £23,000 (+VAT) to install a second dessert bar at his Ashton store, which opened this weekend. However, each store has its own waffle mix tailored to its individual customer base. "We went to about 30 suppliers trying different waffle mixes before we chose the best one. With some mixes the waffles go hard and they taste bland. We were already delivering to Ashton shoppers from the Oldham shop, so we'd give them waffle samples and get feedback. We found that Ashton customers have a sweeter tooth than Oldham."
A food to go offer certainly gives the store a USP, but Mos concedes that the production process is extremely labour intensive.
"Someone wants a Ferrero Rocher waffle - it takes six minutes excluding the mix (we make that in the morning). After toppings you've hit 10 minutes. Then you have to wash the area because of allergens. It takes seven or eight minutes to do it properly." For this reason, a high number of orders is crucial. "It's important to get it rolling, you need the volume," he says.
On a Tuesday, customers are treated to a deal. "We do BOGOF on waffles, we'll bang out 50. I have a girl in just to look after Tuesday waffles. It took four weeks to train her up, now she's brilliant."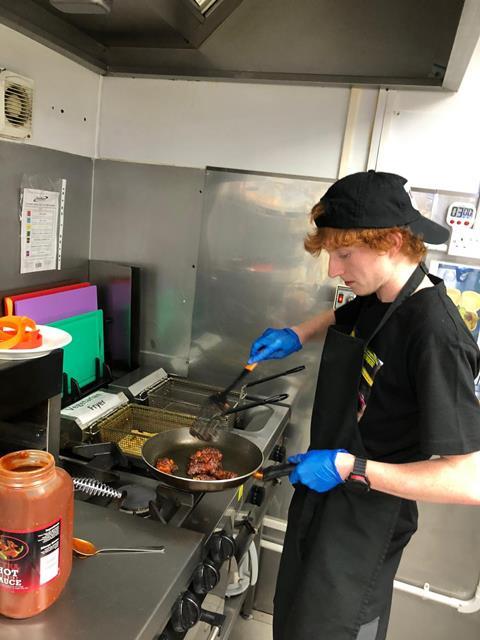 And the waffle girl is just the tip of the iceberg. "I have three qualified chefs with 90 years' experience between them, a part-time kitchen worker and five delivery drivers," he says. "The problem is the wages - £3,500 a week at each store."
So it's vital Mos ensures that staff productivity is high. "While the girls are prepping the hot food, they make fresh sandwiches," he explains.
He also guarantees a regular flow of orders by promoting food to go heavily on the store's Facebook page, in addition to his Ashton store's page, both of which have over 1,000 followers.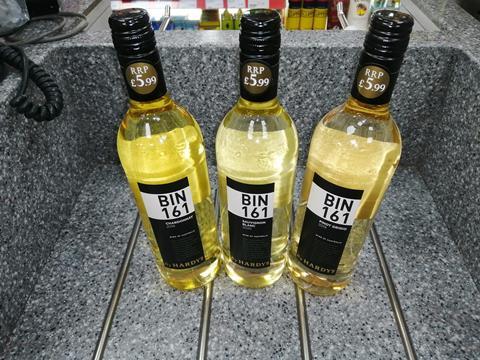 He keeps the deals coming thick and fast to keep consumers engaged. "We're offering two pizzas, two appetizers and a drink for £17," says Mos. In keeping with the rest of the food to go offering, letting people customise their meal deals is the key to successful promotions at Heyside Premier. So in addition to the main offer, customers can bolt additional items on to the deal. "We're also adding waffles for half price (£2 instead of £4). Then, if you want to buy a pack of beer on promo you get it for £8.50 (Budweiser is normally £12 for 12 bottles). If they'd like wine, they can have Hardy's Bin 161 - you can get it for £5 (rather than £5.99) as part of the meal deal. Some people are fussy, so we're making everything customised - you can add cider if that's what you prefer."
The £17 deal, which launched at the end of August, has already proved to be a hit selling £400 worth in its first week. "We make 40% on it," says Mos. "You've got the people in the kitchen anyway and it means we get the custom [rather than competitors].
He also runs a meal deal on store made sandwiches. "It's £2 and for £1 extra you get a drink and crisps. No one's going to give you that with a fresh sandwich!" grins Mos. "You can buy fries with the meal deal too."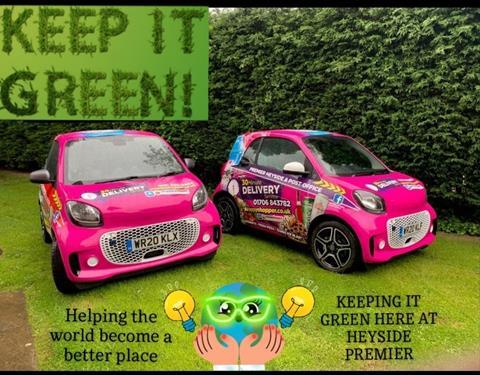 But it's not just cash conscious consumers that Mos is aiming to appeal to. He is also keen to tick boxes for those who are environmentally aware, having invested in two neon pink electric delivery cars. The cars cost £28,000 each and are heavily branded, to help raise awareness of the service.
The store continues to adapt and improve its offering. Following on from the success of lunchtime and evening deliveries, Mos has now started offering breakfast deliveries. "On Sunday we're opening at 9 as we are getting demand for breakfast," he says. "Customers can order a full English for under a fiver."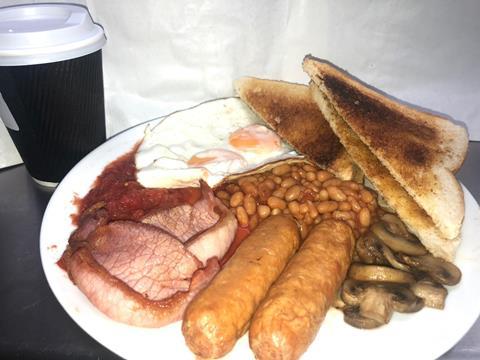 Sales have already tripled at Heyside since the refit, and Mos is currently embarking on a marketing campaign to build this further. Constantly evolving the offer isn't easy, but Mos claims he can't afford to stand still. "We need to keep two steps ahead," he says. "We're trying to give something unique."
It's not a project for the faint-hearted, but Mos is relishing the challenge. "For people prepared to take a risk, it's worth it," he says.