The convenience sector needs to fight to keep shoppers' access to cash, the SGF's Pete Cheema argues.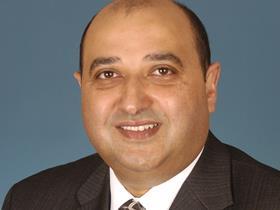 In convenience retail cash remains king, with 76% of Scottish convenience store customers preferring to pay by cash. Despite this we appear to be in the midst of a 'war on cash'.
There are now a number of alarming trends developing, from the closure of the last bank in town, cuts to the interchange fee, to ATMs being shut down.
The Scottish Affairs Committee recently published its 'Access to Financial Services' report which reveals that Scotland has lost over a third of its bank branches in the past eight years. The committee also highlighted that in 2018, 355 ATMs in Scotland were shut down, of which a staggering 225 were free-to-use.
One of the main reasons for the fall is the reduction to the interchange fee, as ATM providers see many of them as no longer financially viable.
The retailer is faced with the scenario of retaining their ATM, but receiving significantly reduced or no commission; removing their ATM altogether; or keeping their ATM but with a surcharge to the customer, with implications for future customer footfall.
ATMs should be viewed as 'high street enablers' by providing customers access to their cash and facilitating economic spend on local high streets and shopping parades. The effect on rural communities also needs to be considered.
The Access to Financial Services report makes clear that Britain is not ready to go cashless, and keeping cash viable over the coming years is required. The convenience sector requires support to maintain access to cash for customers. Will this help be forthcoming? Watch this space.