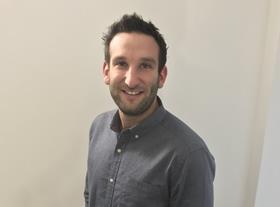 There have been two big announcements surrounding grocery delivery in the past month or so. Deliveroo has begun serving 200 independent and symbol c-stores in London, and Costcutter has launched a partnership with Uber Eats, marking the food delivery app's first move in the UK convenience sector.
It is clear that the delivery operators see value in servicing the convenience retail market, but is it the right move for the independent sector? In short, I think it is and here is why.
Our monthly barometer tracker of 1,000 nationally representative UK adults shows that more than one in five (20.9%) shopped online weekly at a supermarket, with Tesco the most popular. Now, I know the perception is that online shoppers are on a main mission which c-stores are not able to satisfy, and this may be true for 42.5% of online supermarket delivery shoppers in September 2019, but for over half it isn't. In fact, 21.1% are on a top-up mission, 7.1% are on a distress top-up, 9.5% are purchasing for a party and 9% are on a mission to buy alcohol.
This data is further correlated when you delve into the average spend of shoppers per trip. Some 26% of shoppers using online supermarket delivery spent under £40 and only 22.7% spent more than £80, indicating that shoppers are using delivery to top-up – a mission that is synonymous with convenience stores.
Some of the most popular categories purchased by shoppers using supermarkets for online delivery are also considered the heartland of convenience. The most popular category is chilled dairy (49.1%), followed by soft drinks (27.7%), crisps and snacks (27.6%), alcohol (17.4%) and confectionery (15.4%).
Based on the above, there is little argument against convenience stores tapping into the delivered market. However, by no means am I saying this will be easy. When asked their main reason for using that particular supermarket for delivery, the two most popular were value for money (37%) and cheap prices (28%). These reasons could be a big stumbling block for smaller retailers who cannot compete on price and need to charge a delivery fee to cover the commission costs to their delivery partners.