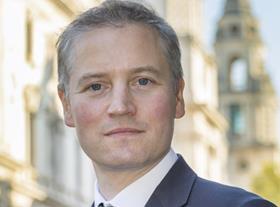 As we continue to wade through the Brexit process, you'd be forgiven for thinking that the government is putting all of its attention into finding a way through the deadlock and has broadly forgotten about domestic policy. While there's no doubt that our exit from the European Union is still grabbing most of the headlines, there are plenty of rules and regulation changes to keep retailers occupied on a day-to-day basis – evidenced most recently by the hundreds of calls we've received about the recent Track and Trace regulations for tobacco.
It's obvious, but worth saying, that retailers are busy and want to be spending their time running the shop, looking at ways to improve their business and interacting with customers, rather than sifting through pages of opaque government-issued guidance on regulation changes. This is why we're proud of the Assured Advice that we provide for retailers, which gives easy-to-understand best practice, backed up by assurance from Surrey and Bucks Trading Standards.
Among the most recent set of updates to our Assured Advice is the growth of online sales by retailers looking to sell either through companies such as Deliveroo and Uber Eats, or by looking after the sales and delivery aspect themselves. This is an area that we heard about at Summit19 from the film with Manchester retailer Paul Stone, and is something that I'm sure many retailers will be looking at – especially those in city centres and urban areas. Our Assured Advice now covers this topic, outlining the responsibilities of retailers when they sell age-restricted products and how they may differ from selling to customers in store.
We've also issued guidance on areas such as Digital ID, surge pricing through electronic shelf-edge labels, and health and safety implications of handling food while serving customers – all driven by growth and change in the services that retailers offer and the technology that is opening up new opportunities.
You can find all of our Assured Advice guides on our website at ACS.org.uk, and if you ever have an enforcement visit where something that isn't covered in the guides comes up, we want to hear from you.