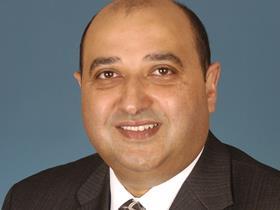 It never rains, but it pours. Currently retailers are suffering from a cumulative impact of restructuring by major banks, changes in consumer spending patterns and a hostile approach to business by several ATM providers.
An overarching issue is access to cash in society. A recent report revealed that a third of Scotland's bank branches have closed since 2010. Over the past year there were also 290 cashpoint closures, most of which were free-to-use ATMs. This is a big issue for convenience retailers – 76% of transactions in-store are in cash. Cash is still a vital back-up when digital systems fail, and we know that £175m in rent and council tax payments are paid through c-stores in Scotland each year, most of which is paid in cash.
High charges for handling cash and having fewer branches to deposit cash in are also causing major headaches for retailers.
A review of contracts and replacement of free-to-use ATMs are growing concerns, and it's tempting to call for greater government intervention, but in reality government simply sees these issues as commercial arrangements, and will in all likelihood continue to take a hands-off approach. Likewise, Parliamentary committees will huff and puff while doing little of any impact.
More realistically, the solution lies in identifying workable business-to-business solutions with companies who have a desire to work for the benefit of c-stores and customers.
SGF will explore solutions at our ATM round table meeting to which we have invited key retailers, the Competition and Markets Authority and the Payment Services Regulator.