Named as Convenience Retailer of the Year as well as Independent Convenience Store of the Year, Spar Parkfoot in Kent beat off strong competition to win the top prize in retailing. So how did they do it?
Known locally as "The Magic Shop", Parkfoot hasn't closed for a single day in 37 years, even during the height of the pandemic. While it saw strong growth in 2020 like many others, its constant reinvestment set it apart from the competition. Its investments include a new refrigerated store space, food preparation area and office. In 2020 we employed an online store manager, hr manager, food development coordinator and marketing manager, while spending £50,000 developing a bespoke online ordering system, with staff, a chilled delivery van, and the photographing and listing of over 4000 products.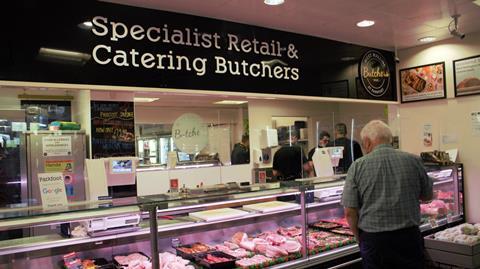 One of the stand-out sections of the store is the butchery section. Billed as a "destination department", the counter has seen huge growth in the past year, particularly during the festive season. Owner David Charman explains how the last-minute changes to social distancing guidelines created a hectic few days for the store. "We had our regular number of orders for turkeys and hams in with the butchers but when the government changed the guidance, a lot of people's plans were changed and they came to us. We have queues longer than the length of the forecourt for the butchery counter and had to set up shelters for people. We made sure everyone got what they needed but it was probably the busiest Christmas Eve we've ever experienced."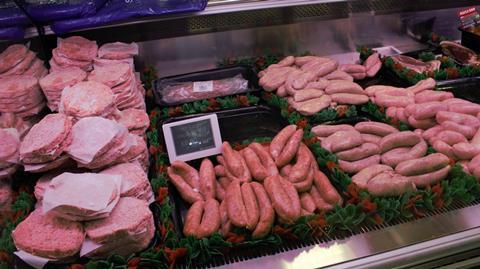 The butchery counter also feeds into its new hot food brand, The Kitchen@Parkfoot, which helps produce customer favourites such as Beef Wellington and a premium Parkfoot sausage roll.
Being a 24-hour forecourt means a strong food to go offering that is running all day and night.
As well as the Smokin' Bean hot drink offer which runs 24/7, the Parkfoot food counter has special lunch deals, vegan meals and healthy options. The team has moved to a 'homemade' style in its food preparation room under The Kitchen@Parkfoot brand and has seen significant growth since 2019.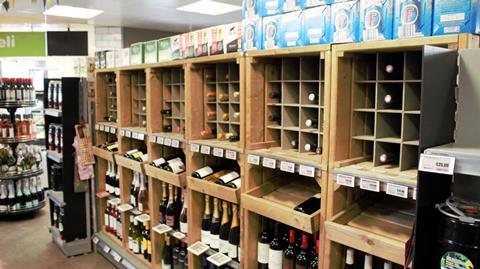 The store balances out core alcohol lines along with more bespoke offerings with a fine wine section alongside craft beers and artisan spirits, many of which are locally made. The off-licence has 600 lines including fine wines section, craft beers and artisan spirits with 25 different gins.
The move towards socialising at home has meant that mini kegs have become very popular with customers, something David didn't expect to happen.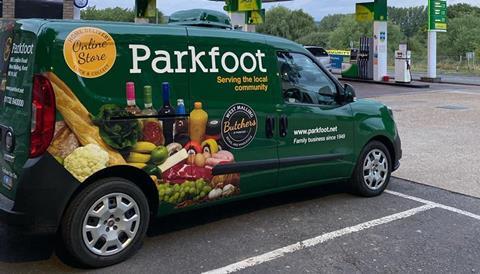 Customer delivery has grown over the past 18 months and Spar Parkfoot has embraced it wholeheartedly. David says the store's online offer has evolved significantly. "We were literally taking orders on the phone and writing them on bits of paper which worked at the start because we needed to act quickly to help those who weren't going out. But as the year went on we decided we wanted to future-proof it and create a more competent system.
"We wanted it to link to epos for stock management and for pricing so now when a price is changed on the system, withing ten minutes it's changed on the website so that we can be assured that when we pick, it's the right price for the customer."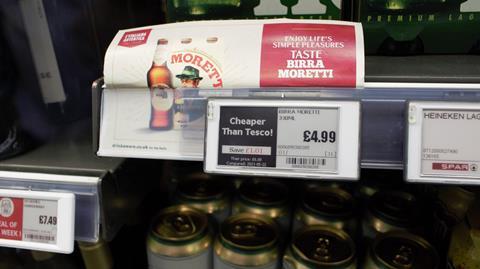 As well as online, other investments in the store include electronic shelf edge labels. As well as providing pricing information and saving staff time, they also act as marketing tools, flagging up when a product is cheaper at Spar Parkfoot than it is at the nearby competition.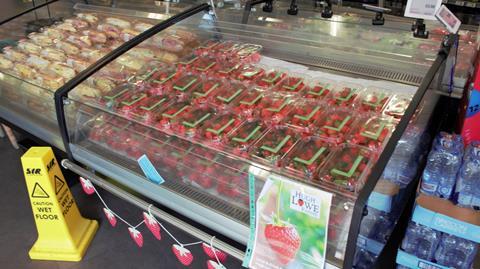 The store has always been strong on local suppliers but one positive by-product of the pandemic has been an increased focus on provenance and reducing food miles. David's strawberry supplier, based a few miles down the road, had worked with Wimbledon Tennis Club and other premium foodservice establishments but when the national lockdowns hit, they were left without a lot of their customers. Following conversations with David, the supply to the store became more flexible but also reduced the distance the product had to travel. "The strawberries were being driven up to London and then distributed out around the country including our store which doesn't make sense as they're only down the road from us. Now we pop down and pick them up, we get an extra day of life from them and cut down on food miles."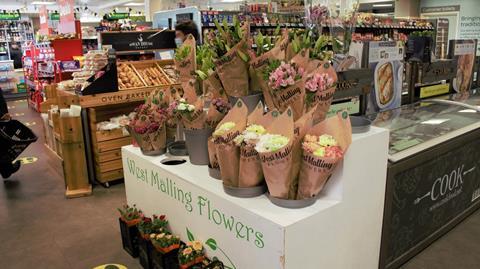 Dispelling the myth of petrol station flowers, the store has a selection delivered seven days a week by a local award-winning florist and sells around £,1500 a week, rising to £5,000 a week for seasonal events.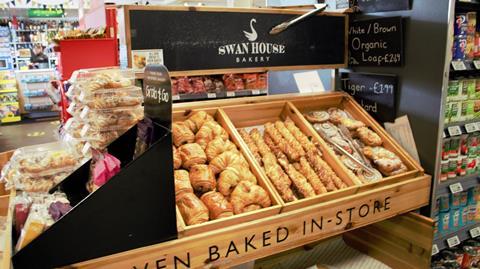 Other locally-sourced products include eggs, gin and other spirits, soft fruit, salads, lamb, and flowers.
All of the staff at the store live locally and the team sponsors schools, charities, sports groups and community events both financially and in kind. The butchers even supply animal organs free of charge for dissection in school science departments.