BrewDog is taking advantage of demand for alcohol-free beer with the launch of its new Punk AF can.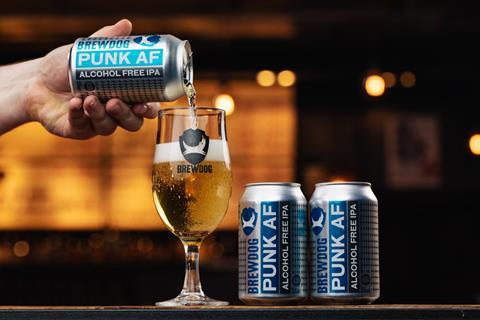 The new drink (0.5% abv) claims to deliver the same flavour as the brand's flagship Punk IPA.
BrewDog captain, James Watt, said: "Punk IPA is the beer that kick-started a revolution. With the creation of Punk AF, we're continuing to push our limits and expand the possibility of what craft beer can be. We're tearing down the image of alcohol free beer as weak and flavourless. Say hello to the Punkest new beer in town."
Punk AF is available in a 300ml formats with an rrp of £5.10 per multi-pack of four cans.