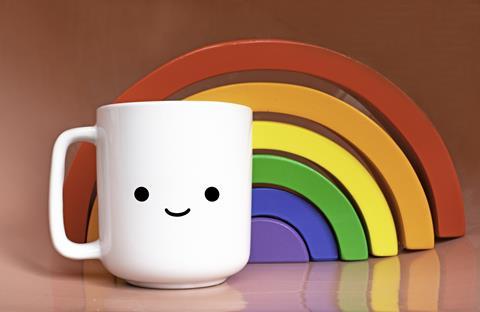 With rising costs, availability challenges, staff shortages and a community relying on you to provide value and emotional support, UK retailers can find themselves under immense pressure. Yet many refuse to rest or reflect, working continuously to complete a never-ending list of jobs, regardless of the negative impact this may have on their mental health.
But a number of brave retailers are speaking out about how they manage the stress that comes with running your own business.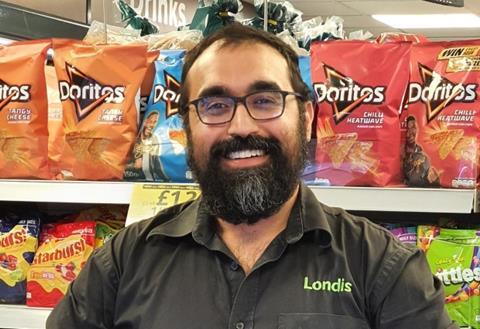 Buckinghamshire-based Raaj Chandarana has been a true community retailer since first taking on the reins at Tara's Londis in High Wycombe in 2013. The parties he organised were legendary in the local area, building community spirit and gaining him a loyal customer base. But Raaj has made a conscious decision to take a step back.
"I love throwing massive parties - organising wine tasting from a supplier and product samples," he says. "I wanted to hold a street party [last October for Halloween] but all I did was face painting outside [the store] and the reason is I have to prioritise my mental health. Although I wanted a party and pumpkin carving, for me it's about not burning the candle at both ends."
He urges other retailers to take their own wellbeing seriously and prioritise their mental health. "Historically as c-store owners we've ignored it and we have kept going," he says. "But things have changed. As soon as Halloween was getting closer, I was getting anxious." He realised that he had to change his approach in order to ease the mental burden.
Rather than ploughing on with too many commitments, too much pressure and not enough time, or sleep, Raaj is encouraging his fellow retailers to seek help when they are feeling stressed or depressed. "I'm really advocating this and saying let's talk about our challenges," he says.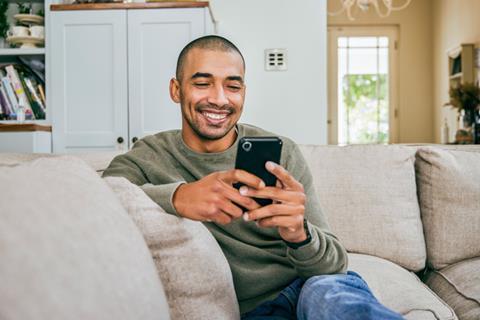 Peer support
As a result of opening up about his concerns, Raaj has built stronger relationships with his fellow retailers and developed a good support network. He regularly speaks on the phone to several peers, as well as across various social media platforms, voicing his own feeings and helping to mentor other retailers. "It's so important to check in on these guys and to make sure we're supporting each other," he says.
One Stop retailer Sunder Sandher says: "Raaj has realised what life is all about - on my birthday, most friends will say happy birthday on Whatsapp and Facebook, but he'll send me a personal video. He's a changed man."
Amrit Pahal of H & Jodie's Nisa Local High Heath in Walsall, West Midlands, agrees that peer support is central to ensuring an inner state of calm.
"We have a big group of retailers and we have calls at all sorts of times and we have a good chat and let off steam," he says. "Raaj will send me a random voice note - it was nothing to do with the cost of goods. It's just that I understand him, he understands me, we work in the same trade. You just hit it off, you get what you have to deal with. That's a great thing that sometimes gets overlooked."
A retailer-led group Whatsapp chat gives Amrit and his peers a safe space to openly talk about mental health and how to deal with the stress of retailing. Amrit has adjusted his mindset in recent years and claims that having a positive attitude is crucial to wellbeing.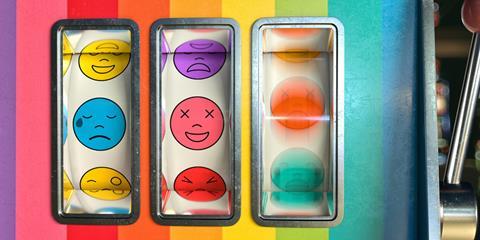 A different mindset
He explains that it is easy to become overwhelmed in retail. "There's always a threat of something with Gorillas and Getir, you can get caught up in it and it can bug you out," he says. With Aldi, Lidl, Morrisons, Amazon - our space is the one everyone wants to be in right now," he says. "It's important to breathe.
"I just focus on what I can do and what I can add to my business and give me the edge. I get immense pleasure talking to my customers and we do a lot of good for the area. No matter who comes here they won't do what I'm doing - their focus is about profit, ours is on the community."
Focusing on himself and his own behaviours, rather than factors that are out of his control has enabled Amrit to feel less stressed. "It's all about attitude," he says. "If you can change your attitude, change the record, you can flip every situation on its head and see where it takes you."
He explains how he now takes time to reflect, rather than rushing decisions. "For example, I got a staff member from an agency … she was too regimented, I'm more autonomous," he says. "I was going to a meeting to give a verbal warning about lack of performance and just before I went in, I thought: flip this around - what if it's my fault in this scenario? Have I done everything I possibly can to let this individual prosper and succeed?
"Over the next few weeks I addressed those issues personally - then if I am going to give this person a warning I know I've covered all bases. We later came to an amicable decision that the job wasn't suited to her. We parted ways. But my point is that when you flip the situation you get a better outcome." Although it didn't work out with that particular staff member, Amrit concluded that he felt less frustrated about the situation and knew that he had treated the employee with respect.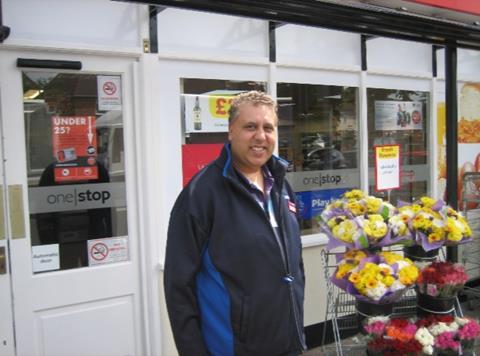 Take inspiration from others
Amrit's new outlook has been cultivated by listening to and being inspired by his peers.
"Sid [Avtar Sidhu of St John's Budgens in Kenilworth] said in a group chat - 'a lot of people forget that this is just a means to an end - a business that you run to earn money to live your life as you wish to. You get so attached to everything else you let it consume you.' I took that on board," says Amrit.
Another retailer who has been a major influence is Sunder. "Sunder told me he'd met one of his icons, and that this guy had changed Sunder's attitude on everything," says Amrit. "So when his fridge went down, instead of being depressed he got new ones, got rid of the stress and moved on.
"Everytime I see him he gives you a massive hug, he's always smiling, hasn't got a bad word to say about anyone, just content and joyful. Seeing him do that really pushes me towards that. If you can adopt that mentality you can avoid depression. You need that reset button when you get to the top of your tolerance. Otherwise you burn out."
Sunder explains that winning a competition for a half an hour one-to-one with iconic Indian singer Gurdas Maan left him feeling the need to change. "He told me to think positive, don't be selfish, help others and respect everyone," says Sunder. "Previously, I'd get frustrated if staff were doing something wrong. Now, I think what's done is done. Let's sit down and look at where you went wrong and take it from there and move on."
This change in approach had a positive impact on the whole team. "My staff are far happier now too," says Sunder. "I'm not stubborn or telling them off. It's no good dwelling on problems. You come into this world, you only have one life - enjoy it."
He advises others not to dwell on problems that can't be changed. "A lot of retailers if their delivery is late they get frustrated," he says. "But now I think 'so be it'. What's happened, has happened. My attitude is very rarely that I get annoyed. At the end of the day, what are you going to achieve by complaining? Look at all the people that died in covid, there's bigger things to worry about."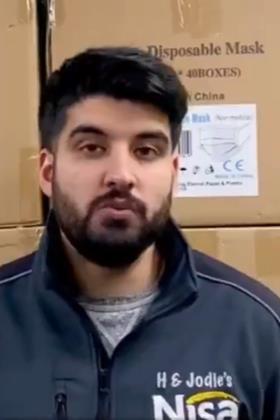 Redress the balance
Sunder also notes that ensuring a good work/life balance is crucial to wellbeing and that retailers need to avoid overworking themselves. "Quite a few retailers have had a divorce because the workload is too much on them and they're bringing it home," he observes. "I have the shop fully managed, I just go for a couple of hours a day to keep my mind ticking away. Every three or four months [my wife] Pam and I go on holiday. I know many retailers can't get out. You feel sorry for the husband and wife teams stuck in the shop with no staff. But a simple thing is to cut down on the hours - open a bit later and close a bit earlier.
"When I first opened my shop I was there from eight in the morning till nine at night, but you get wiser. Get the shop well organised - that was my aim to get the stop managed. Life is about enjoyment and family."
By introducing processes and procedures, Sunder's staff have become more empowered and are able to operate the store efficiently without him having to be present. He also notes that as a One Stop member, his ordering is automated which means that neither he nor his staff have that responsibility, freeing up their time and making the job less stressful.
Birkenhead retailer Paul Edward has also made a conscious decision to make his life less stressful by reducing his responsibilities.
"My biggest stress is staff being harmed, I'll often watch the CCTV at 5am as we've had several attacks," he says. "One of the reasons I've gone from five shops to one is because of the staff. With five stores - customer theft and staff theft were an issue. Unless you're watching everything all the time, you can't keep on top of it."
Despite having just purchased his new store, Go Local Extra in Oxton, he trusts his team enough to leave them while he goes on holiday for a few days. "My wife, Kirsten, and I have bought a motorhome," he says. "We have a brilliant team and we're going to de-stress and get on with it."
After the incredible strain of covid, Amrit believes that every retailer needs to take time to reflect on their achievements. "We should really look back and everyone should pat themselves on the back on getting through lockdown - doubling turnover, serving the community, pushing your boundaries beyond your wildest imagination, and many have maintained a lot of turnover. If you've still got a business, that's a flipping achievement in itself!"
Raaj hopes that other retailers who may be struggling with their mental health will follow his lead and reach out for support. "I don't mind making myself vulnerable to help others," he says. "People should be reading about this kind of stuff."
If you need to talk to someone, industry charity GroceryAid runs a free helpline offering emotional, practical and financial support: 08088 021 122