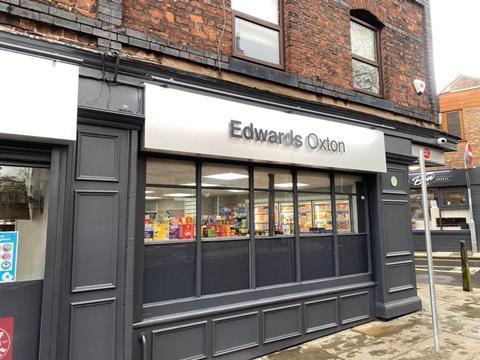 A Birkenhead convenience store has become part of the Go Local Extra network of national stores, having previously operated as a Premier store.
Paul Edwards, who has operated his store in the village of Oxton for 20 years, oversees the busy 1,000 sq ft store with his wife Kirsten, who operates the integrated Post Office. The store employs a team of ten people and the day-to-day running is handled by store manager Mike Fletcher, who first started at the store as a paperboy at the age of 13 over 15 years ago.
Paul has undertaken significant store improvements, including Go Local Extra branding, new chiller units, and increased shelving space. As the village of Oxton is a conservation area, all the renovations and improvements needed to be in line with local guidelines.
New range additions to the store are designed to generate greater footfall. They include stocking fresh, handcrafted doughnuts from Planet Doughnut together with daily fresh cakes, sandwiches and savouries from the independent bakery next door, Bon, which Paul and Kirsten also own.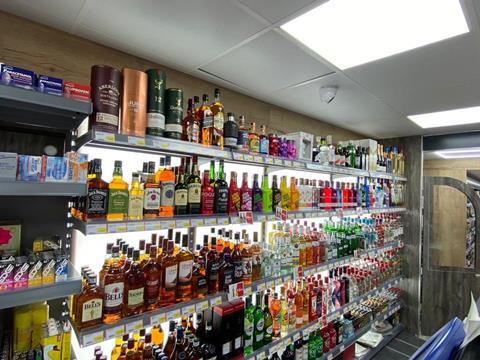 The store also boasts an impressive beer, wines and spirits section offering choice wines from independent suppliers and an extensive range of premium beers and spirits.
The new unit gives a nod to the history of the area with a beautiful black and white photo displayed on an external shop wall depicting a horse and cart stood outside the local shops.
Paul said: "We wanted to reinvent the wheel with our new look store and provide our customers with a facility and service that would knock their socks off, but we also wanted to be sympathetic to local conservation guidelines. I'm proud to say that all the hard work has paid off, and we have achieved our goals."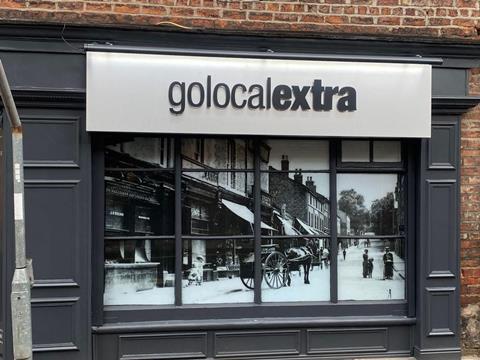 "Parfetts represents great choice and value for money and understands the challenges faced by retailers. This, combined with great promotions and strong team support, was the main reason for partnering with Parfetts and Go Local Extra. The store plays an important role in supplying local people with their everyday shopping needs. We are building on this loyalty through investment in the store and the level of service we provide.
"It was easy to team up with Parfetts and Go Local. The store staff are delighted with the new look and are completely re-energised since the re-opening. Parfetts have also been supportive with stock availability and delivery. The support team is always on hand to help us operate efficiently. As a result, the store was wholly stocked within two days before launch.
"As a retail expert, Antony Downing of Parfetts challenged our thinking in terms of store layout with a real focus given to customers' in-store experience. It's so great to be able to rely on this level of back-up and expertise without any interference in the day to day running of the store."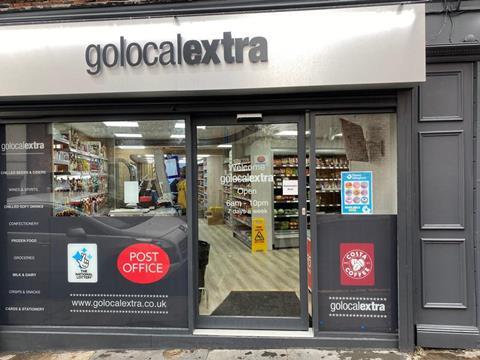 Steve Moore, head of retail at Parfetts, said: "Paul is an experienced, first-class retailer who we've enjoyed working closely with to ensure the store is not only high impact but well equipped to meet the needs of all customers. The store has embraced the promotions we offer with real enthusiasm. This already has translated into strong sales, and the availability of own-brand produce on the shelf means customers are getting value and great choice.
"The new look Go Local Extra store looks great and has already made an impact on customers with footfall steadily increasing. Paul and Kirsten are hard-working retailers who know what they want to achieve but are open to new approaches and systems. We are fully behind the couple and their dedicated team and look forward to building on this success as they further develop their retail offering."
The expansion of the group's wholesale network and investment in delivery services has attracted more retailers to the Go Local fascia, which has seen store numbers grow to over 500 stores nationwide.