With regional lockdown restrictions tightening, retailers are preparing for a run on certain products similar to the panic buying situation earlier this year.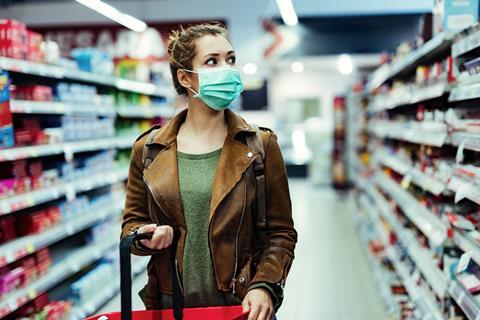 Several parts of the country have been locked down for the second time and the government has warned that more areas will go into lockdown if the number of coronations cases continues to rise.
When the country went into lockdown in March, panic buying of items such as toilet paper, hand sanitiser, flour and pasta led to supply issues and retailers had to work hard to ensure availability.
However with the potential for another national lockdown, retailers are noticing sales in certain categories are back on the rise.
Amrit Pahal of Nisa in High Heath, Walsall told Conveniencestore.co.uk the categories seeing growth. "There's been an uplift in surface cleanser, anti bac and paracetamol."
He said that while availability is fine now, he's concerned that might change. "Due to the fact a wider number of retailers now have the experience [of the first lockdown] and the increased capital like grants & bounce backs, if we inch any closer to a second lockdown with any hints of the panic previously I can see availability being poorer as everyone is on edge already."
To cope with this, Amrit said he's started acting already. "We all know what to get, and to strike immediately. So to be ahead of the curve I've hit key lines already."
Amrit isn't the only retailer to see this increase in sales. One Stop Leamington Spa retailer Sunder Sandher posted on social media the categories seeing a rise. "This weekend seeing an increase in sales toilet paper and paracetamol, looks like customers stocking up."
He told Conveniencestore.co.uk that he was expecting an order in early this week and would be able to assess availability based on that.
In his latest blog, Association of Convenience Stores chief executive James Lowman suggested retailer investigate as many alternative sources as possible in case there is a repeat of the availability issues from earlier this year. "Think about alternative sources of supply, whether that's additional wholesalers, local suppliers, or suppliers to the hospitality industry who saw their trade crash, not fully recover, and could see it fall again. Evaluating and connecting with these sources will help keep your shelves fuller for longer."
Are you prepared for a second lockdown?