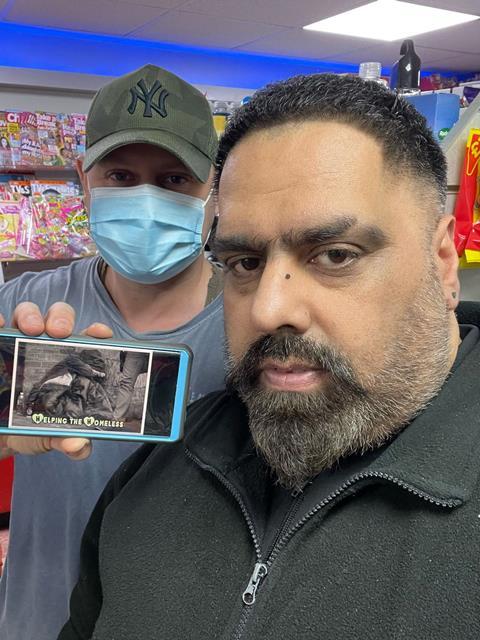 BB Nevison Superstore & Post Office in Pontefract, West Yorkshire, has set up a clothes drop in-store in partnership with Leeds-based charity Helping Hands UK.
"We're always looking to do things in the community," says owner Bobby Singh. "I'm proud of us to be classed as a community hub."
The project was set up after customer-come-friend Darren Howson told Bobby about the charity. "Darren approached me and said how Helping Hands UK collect clothes and feed the homeless," says Bobby. "It seemed a very good cause to support, so we set up a clothes drop off point where people can come and leave their clothes and we pass it on to Helping Hands.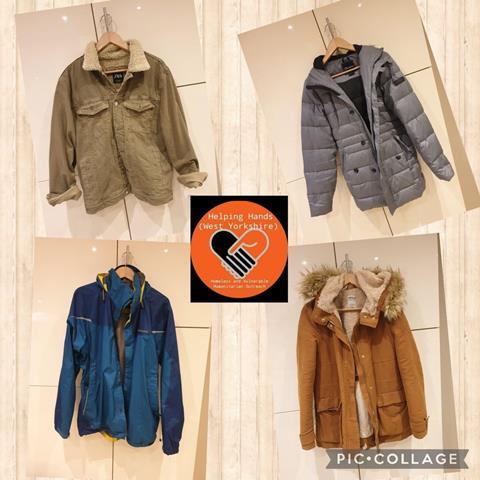 "We have signage up in the store and a trolley where people can drop the bags off and we take it to the stockroom so the store isn't getting cluttered."
The donations are then regularly collected by volunteers. "The good thing is there are so many people - because of how we've been serving the community and helping out - willing to help out," says Bobby. "I put the post on social media and the signage in the store last week and we've already had loads brought in."
This clothes drop is the latest in a long line of charitable initiatives the store has embarked on.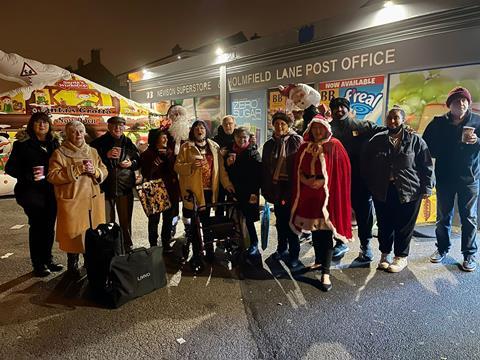 The kindly retailer spread festive cheer in his community last December when he organised a massive Christmas event for his customers, which boasted a full-size Santa's Grotto outside the store; local choir, the Liquorice Singers; and support from major suppliers.
And during the pandemic Bobby initiated numerous fundraisers, as well as setting up a food bank collection point in-store, which was a lifeline for local people in their time of need.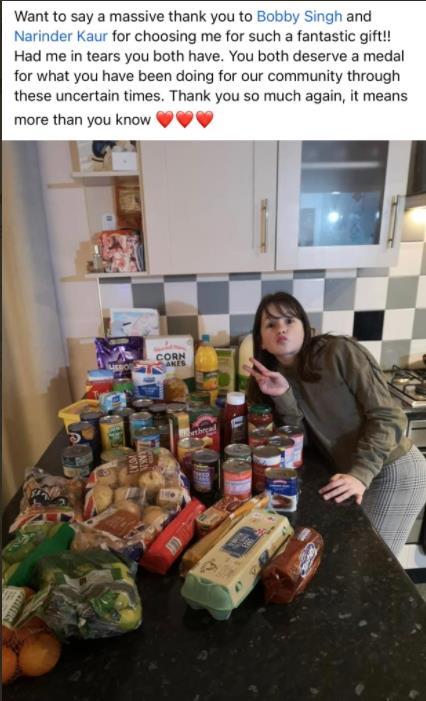 While the store is no longer an official food bank collection point, there is still plenty of good work going on behind the scenes. "We're focusing on the clothes now so we aren't doing a food collection point," says Bobby. "Obviously there's only so much resource and only so much you can focus on at any one time, but we're still donating to the food banks and some people still bring in food donations and we bring them in when we give them our donations."
He says he feels lucky to be able to support the community. "We've been fortunate to be in a position to help - some businesses were forced to close in the pandemic," says Bobby. "It's a job satisfaction you get and happiness when you make a difference - you don't get that with anything else.
"We're always doing some kind of activity for the community. When you're genuine and people see what you're doing, they support that."
The store's commitment to the community is unwavering. "We try to share our help as much as we can," says Bobby. "We'll never shy away from where we can make a difference, it's continuous. One person can only do so much but when we combine as a community we can move mountains."