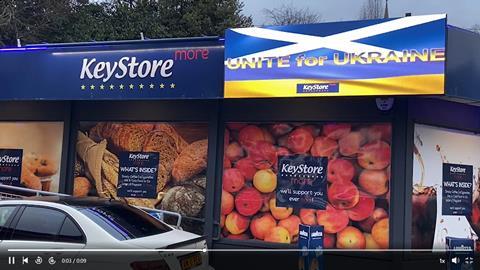 Convenience stores across the UK have been showing their support for Ukraine following Russia's invasion, displaying the country's national flag and setting up collection points for donations.
St John's Budgens in Kenilworth, Warwickshire, has set up a collection point at the front of the store for essential supplies, including toiletries, female hygiene products, sleeping bags, blankets and clothing, as well as stationery, snacks and kids' toys.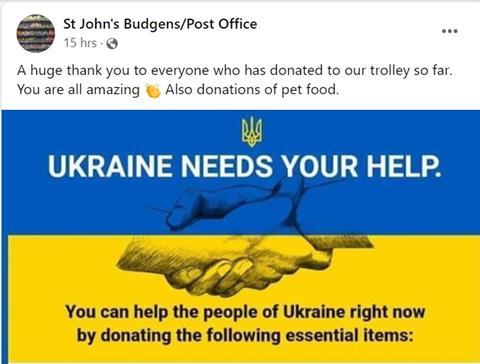 Brownlies of Biggar, near Edinburgh, is collecting first aid items, tinned food, blankets and torches to send to Ukranian refugees in Poland.
Continental Convenience Store in Whitchurch, which specialises in Polish food, is collecting donations all this week for the Polish Integration Support Centre.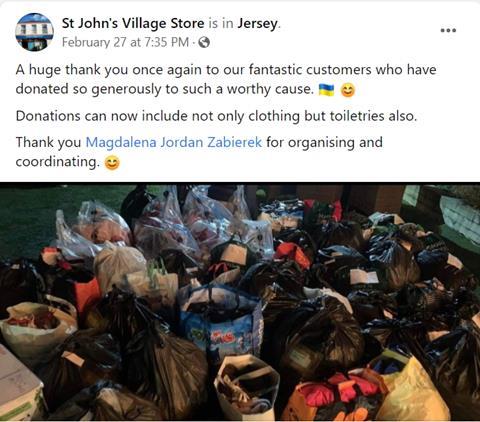 St John's Village Store in Jersey has been inundated with donations since starting a collection and is having to store items in the local Parish hall as it has run out of space thanks to local people's generosity.
Viking Lodge Spar in Larne, Co Antrim, Northern Ireland is collecting donations until midnight Thursday.
Meanwhile, Keystore More in Lanark, South Lanarkshire, Scotland, is showing its support with a 'Unite for Ukraine' poster on its external digital screen (see main image).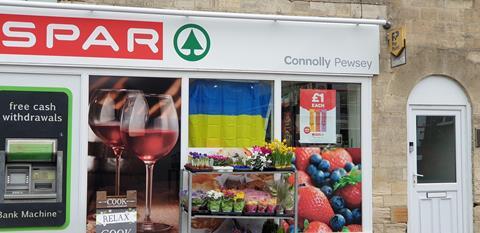 And Wiltshire-based Connolly Spar has put Ukranian flags on display at its stores. The business tweeted: "We are always there for our communities but are always thinking of others. We stand with Ukraine."
Want to help those in the Ukraine? Donate here.