We speak to a selection of retailers about the support they've received from their symbol and franchise groups over the past year and where they would like to see improvements.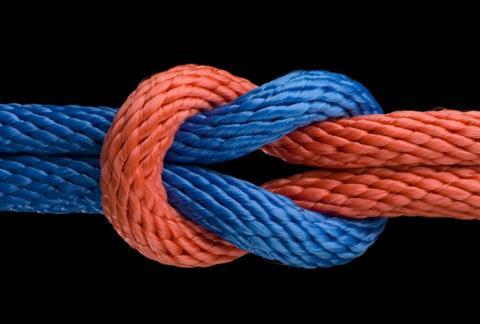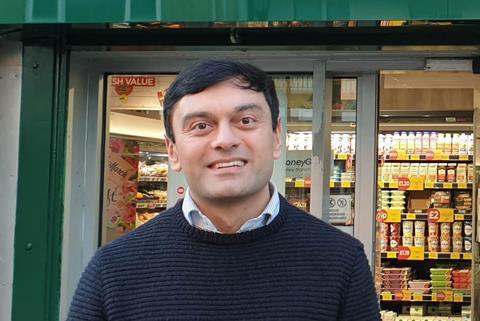 Ronak Patel, one Budgens and two Nisa stores in Cambridgeshire
Ronak has had the benefit of being able to rely on two symbol groups when tackling the many challenges posed by coronavirus. "I have one Budgens and two Nisa stores, so I've experienced two different symbols and how they've coped," he says. "They both did a brilliant job overall."
He feels that Budgens performed especially well. "Budgens has been really good - sometimes availability was communicated late, but usually we had a chance to react," he says. He's also been impressed with their 'thank you' gifts. "They also gave us a bunch of free gifts - about £500 worth of stock and they're doing it again with £650 worth of free stock to say thank you. It was a nice gesture that I don't think other groups were doing. They've been really helpful throughout the pandemic."
He also rates the fact that Budgens' regional development managers took a hands on approach. "The RDMs were in the warehouse picking the stock to help the rest of the team out," he says. "Sometimes you think he's not doing anything because they can't come out to us, so it's good to see they're working hard. It gave me more respect for them."
Ronak claims that Nisa's availability during the pandemic was good on the whole. "Their availability was pretty decent, other than flour and toilet rolls, and they'd always try to get their hands on substitute stock."
His main bugbear with the group was its inability to secure him extra deliveries. "With Nisa it's been frustrating throughout the pandemic," he says. "Most stores only have one ambient delivery a week, so if there's an out of stock you have to wait a week. For me, it wasn't an issue because we have a number of stores, but I heard other retailers who were affected.
"Before covid, Nisa did a top up delivery for free, but they took that away because they couldn't cope with volume, which is understandable, but it wasn't fair. I felt that the support wasn't there. We don't want to let our customers down, but we were let down. They should have done more."
When it came to providing advice and updates regarding social distancing and safety measures, Ronak felt that both Nisa and Budgens were helpful. "Both companies kept providing links to the new rules and gave us links to the ACS site to print stuff out," he says.
Covid aside, Ronak claims that both groups have their benefits. "The reason we went with two symbols was to have more flexibility and choice," he explains. "There's no hard feelings [about the pandemic] as everyone's requirements were different. You can't judge the groups by the pandemic alone, you have to look at their long term goals and opportunities. "Both Nisa and Budgens have a vision to make things better. The pandemic has slowed the progress because future plans were on the back burner, but they both have future plans to make the business stronger," he says. "It's nice that they're still developing - Nisa with their new rebates and Budgens has new meat and pizza ranges and the Jack's range. Nisa had a bit of stick about the pricing, which they've addressed now."
Although he feels that the new rebates are an improvement, he isn't completely satisfied. "I'm not pleased with the rebates - they're forcing me to buy more Co-op products when the margins aren't so great," he says. "I'd like Nisa to drop the service charges and make the rebate easier and give us the flexibility to reorder as many times as we want."
Despite his misgivings surrounding the rebates, Ronak holds Nisa in high regard and claims that its chilled offer gives it the edge. "The Heritage and Co-op is still a decent range," he says. "That's what's missing with Budgens is a decent, well known chilled range that customers trust. I don't think Discover the Choice is strong enough and Jack's isn't what we were asking for."
He also wants to see stronger promotions from Booker. "With Budgens I'd like to see more of the Tesco deals come through. We haven't seen any benefits, other than the Jack's range. And that's not really a benefit - it was struggling anyway, they were looking for ways to increase the trade."
With Budgens brand director Mike Baker leaving Booker, Ronak says he is interested to hear about Stewart Fenn's new vision for the group in his new role as Booker Retail Partners sales director.
Want to know more about the fascia and franchise groups on offer to you?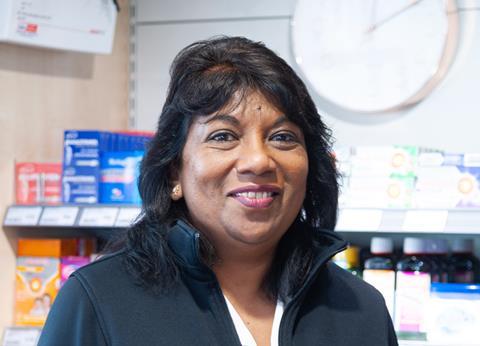 Sue Nithyanandan, Costcutter Epsom, Surrey
Sue has been impressed with Costcutter's support in recent months. "Since the pandemic Costcutter has become more proactive and improved their service," she says. "For me Costcutter has worked very well, they have done a very good job. During the pandemic they were always on hand to give advice everyday - from sourcing signage to putting up screens - they pointed us in all the right direction."
She felt that the group did its best to keep on top of orders. "We were sharing what was going on in the shops," she says. "With sourcing stock they were doing their best to make sure we had whatever we ordered. It was a bit of a struggle, but other groups were the same. Each group had some things and not others. Everything was flying out the door!"
Despite the pandemonium, Costcutter maintained regular communication. "We got emails on a daily basis - what they had and alternatives. We were put in touch with bakery wholesalers for flour, bread mix - Brakes opened up what they'd normally sell to hospitality. All the essentials were channelled through Costcutter. We followed their recommendations and only bought alcohol lines independently."
She thinks that the Co-op range helped to win over many new customers. "The beauty of Costcutter is we have access to over 2,000 Co-op lines," she says. "The customer says maybe they didn't use us before and because we had such a good range they come back. We haven't seen any drop in business since hospitality opened up. The Co-op lines have been a big boost to us. We are up on this time last year."
Even before the pandemic, Sue claims that the group was very supportive. "They give you fabulous advice. In June/July 2019 we changed our chilled offer - they gave us an idea to make everything face the window. That increased my sales 30%. It put us in a good footing for the pandemic. They always come up with good ideas."
She hopes that the group will make note of how covid has affected shopper habits and adapt its range accordingly. "People have now learnt to do a lot of things - improve their cooking skills, become more aware and broadened their knowledge," she says. "I want Costcutter to keep more in touch with new trends and not lose sight of the core business and keep prices competitive, but look to more ethical sourcing of goods and sustainability."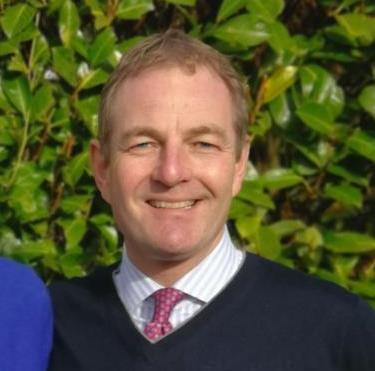 Richard Dance, six Welcome stores in the South of England run in partnership with Southern Co-op
Southern Co-op franchisee Richard claims that the group was quick to react to the pandemic. "In the early days we had a weekly conference call from Southern Co-op," he says. "We had someone to bounce things off of - it was a bit of a support group. We were able to tap into their learnings and best practice on a weekly basis - any products they'd sourced in terms of sanitising and masks. They sourced floor stickers so we could hobby horse on the back of that. They were certainly there early on and able to offer any support albeit at arm's length. As things developed and we got to the summer and that hand holding was a bit less.
"One of the benefits of being a franchisee of a larger company is they're open to sharing best practice, they're happy to share their learnings. They're always pretty transparent like that. Sometimes we don't agree with what they're doing, but being our own companies we can take our own judgement."
Information is shared via the group's online Connect portal, which features best practice, news, posters and POS. "Southern always work closely with the ACS and any material gets posted there," he says. "We were supported as much or as little as we wanted."
Things were a bit patchy through the main distribution network, Richard concedes, adding that Southern was happy for retailers to find locally sourced alternatives. "They're supportive of us sourcing outside if it's not available through the depot and on some occasions they'll help us try and source things," he says. "Southern Co-op is quite supportive of local products as long as it's complimentary to the offering and what our local customers want."
He claims that the group has lived up to expectation throughout coronavirus. "We've always had a good relationship," he says. "To be fair they stepped up to the plate and gave us the help we needed. They didn't hide in a hole."
Richard feels that being a Southern Co-op franchisee offers the best of both worlds. "You have to take it as an all-round package," he explains. "You have access to the full range of Co-op products, which are ethical, which holds a lot of water with me. You have the national branding, marketing and promotions. Alongside that, you've also got the ability to source your own local products that will fit in with the needs of your customer base. I'm not sure anywhere else that can offer that as a complete package."
Richard is in awe of Southern Co-op's willingness to adapt. "I guess the good thing is it's always evolving," he says. "If you've got a request to change the epos system and there's enough support, nothing is off the agenda, they're always willing to listen and share best practice. There's bumps along the road I don't deny, but we're always looking for new ideas and franchisees share best practice like the plastic free range in my store.
"If you have entrepreneurial ideas you can do your own thing in-store too. The Co-op is fairly stable and is looking like a good place to be. They're always on the forefront with product development and sustainability. They're growing quickly, but sustainably. They want to grow the network now that things have settled down. They're taking good retailers on and all those that have come on board from what I gather are happy, there's general content."