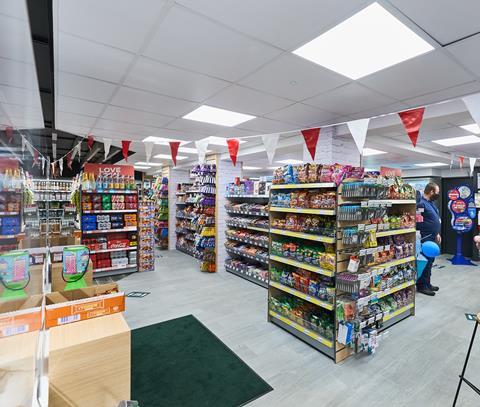 Costcutter Sandy Hill Road has just opened its doors after a three-month long refurb. St Andrews-based Anila Anwar has spent £250,000 transforming her store with extended store frontage up to pavement level, increasing the shopfloor area by more than a third to 1,900sq ft. "It was a dream for a long time," says Anila. "We'd been planning it for three or four years. The refit was meant to happen last year, and then lockdown happened."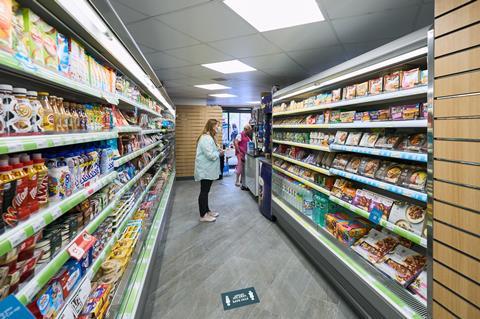 No costs were spared, she explains. "We were thinking about keeping old shelving to keep costs down, but advice from Vertex and Costcutter was to strip it all out and have it all brand new to have the wow factor."
The redesign has been based on Costcutter's Shopper First: Drive Five to Thrive programme, which uses shopper data to inform store ranging layout.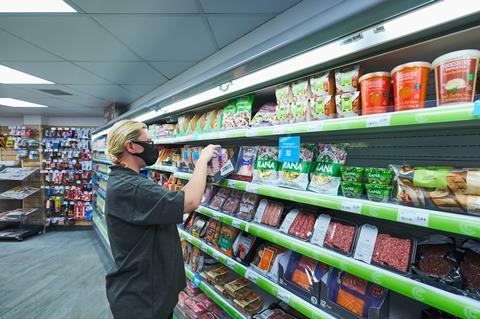 Anila initially had her sights set on a dessert bar, but instead decided to focus on healthier foods. "Desserts are expensive - about £7 and I knew students have money, but my husband said students want healthier food," explains Anila.
Instead, the store aims to appeal to "Younger Tonighters" looking for fresh easy meals to go and "Busy Impulsers" seeking out fresh produce for their families. "We've added 7m extra chillers," she says.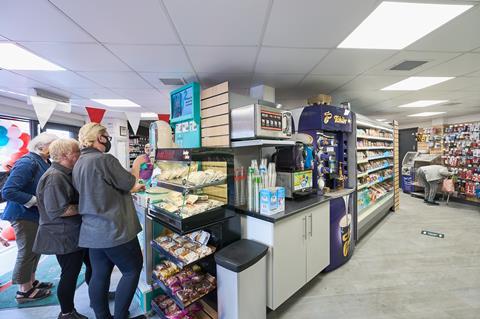 Hot food-to-go is available from a Bake & Bite fixture, thanks to the newly installed in-house bakery. "We want to start baking bread, but there's a lot to take in with our existing new hot food to go offer," says Anila. "I'm going to start it gradually."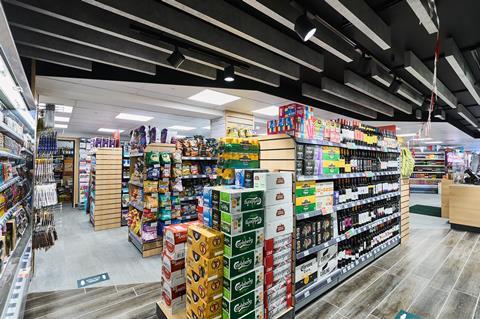 A funky dark ceiling differentiates the store's alcohol zone, which boasts an extended range of craft ales and lagers, wines and spirits. "We've added an extra 5m chilled wine and beer section," says Anila.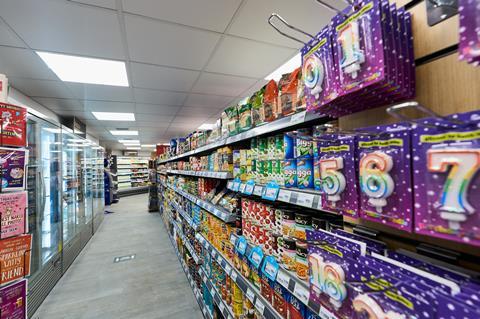 The store has a new and improved frozen offer and gives shoppers access to hundreds of Co-op own brand products throughout the store.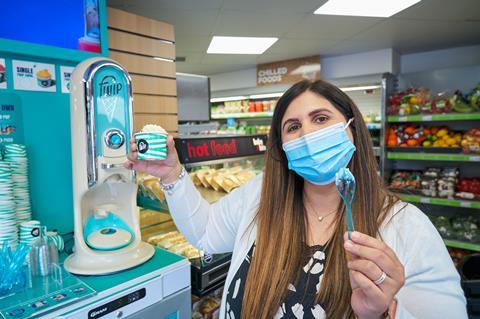 The Fwip machine serves gelato to keep customers cool over the summer. Costcutter had originally planned to put the machine on the other side of the store, but Anila requested that it be given a spot near the entrance so that it would be visible to customers as soon as they walked in.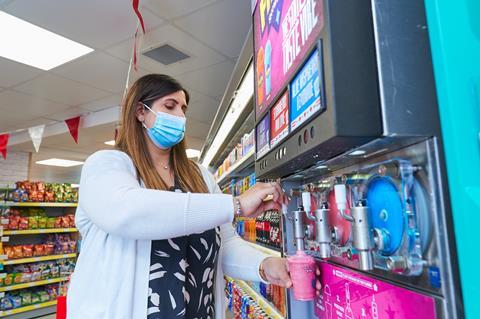 A Snowshock Fizzee machine is expected to be popular as the weather heats up.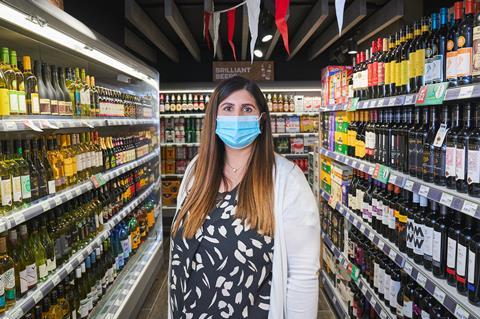 Anila, who has owned and operated the store for the past 18 years, having taken it over from her father who bought the store 40 years ago, is thrilled with her new look store. "We're absolutely delighted to have finally re-opening the store," she said. "It's taken a full team effort to create the new-look store and Costcutter have guided and supported us through every stage of the journey, from planning the extension to range selection.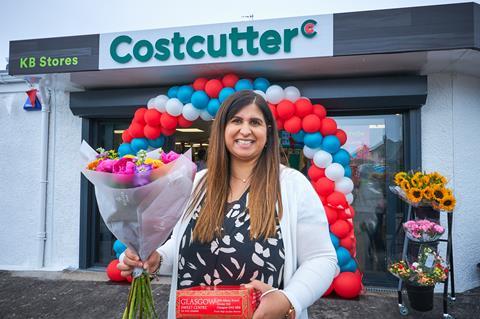 "We're now in a position where we can offer shoppers everything they need for a weekly shop and so much more, right on their doorstep. The response has been amazing, customers are so shocked at the difference. Because we were getting the extension, they just thought we were adding an extra section, they couldn't believe that the whole store was like new!"
Customer Cheyanne Lockhart was blown away by the refurb. "It looks amazing and is amazing, brilliant shop and the friendliest staff!" she posted on the store's Facebook page.