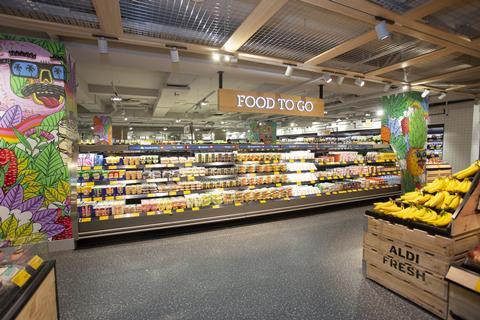 Aldi has opened its new Corner Store format in North Sydney targeting cosmopolitan customers with self-checkouts, extended trading hours and an ultra modern design featuring street art.
The store offers an extensive range of convenient grab-and-go meal options, a coffee kiosk, an artisan bakery section and a selection of Special Buys.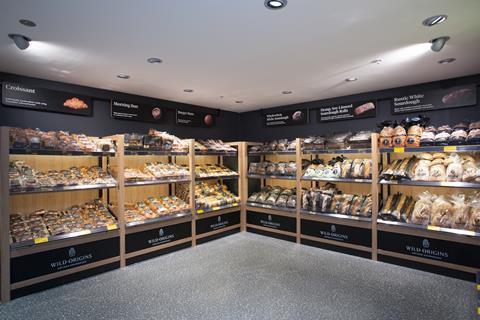 Its new artisan 'Wild Origins' bakery range will tempts shoppers with a wide variety of sweet and savoury goods, including 12 types of sourdough bread, vegan burger buns, chocolate croissants, pretzels, and multi-pack cookies.
A coffee kiosk operated by Sonoma serves locally roasted, barista-made coffee.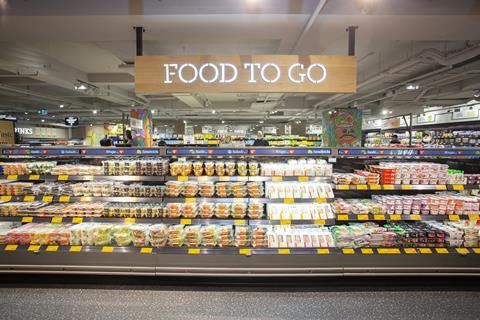 Aldi Australia has partnered with local suppliers to offer a convenient range of ready-to-eat options in-store aimed at time-poor commuters, busy professionals, and those after a healthy pick-me-up. The store sells a variety of sushi, salad pots, sandwiches and wraps from as little as $3.29 (approx. £1.78), as well as prepared fruit and snack combo packs from $2.99 (approx. £1.62).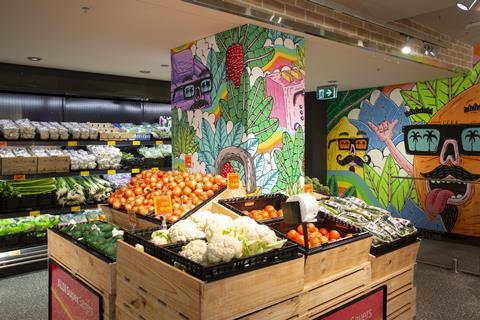 Captivating artwork on the store's interior is designed by street artist and muralist Joel Moore, aka Mulga, who is known for his unique Australian creations and signature style of intricate line work and bright colours.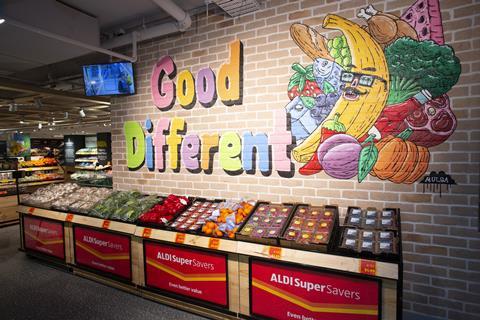 Mulga's artwork celebrates the store's surrounding neighbourhood, as well as Aldi's products .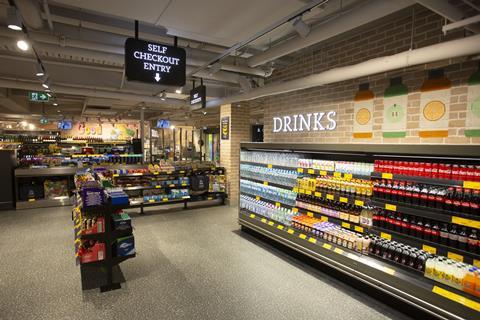 Soft drinks are displayed alongisde a queuing system.
Self checkouts are a quick solution for shoppers on the go.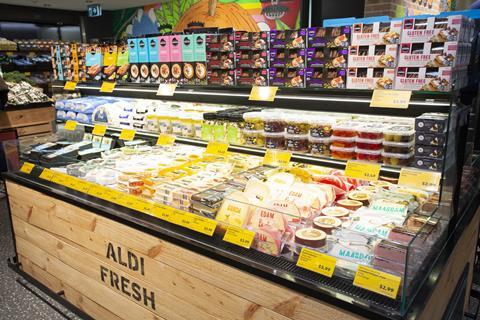 A chiller is dedicated to cheese and antipasti and complementary crackers are located alongside.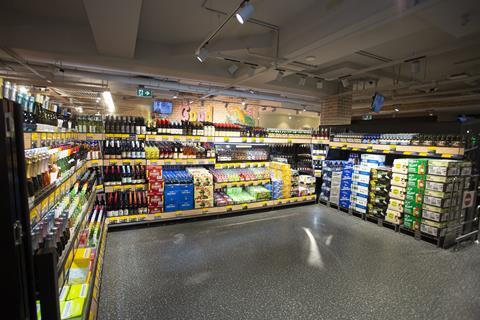 The well-stocked alcohol area also caters for take home occasions with a selection of multipacks.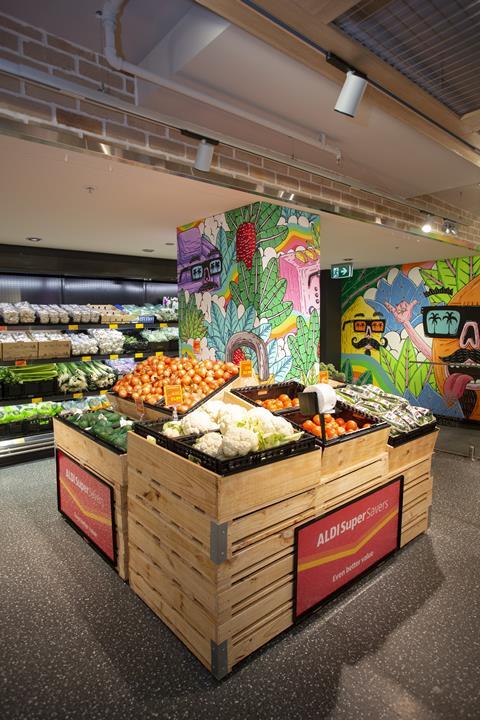 Fresh produce is displayed in attractive wooden crates.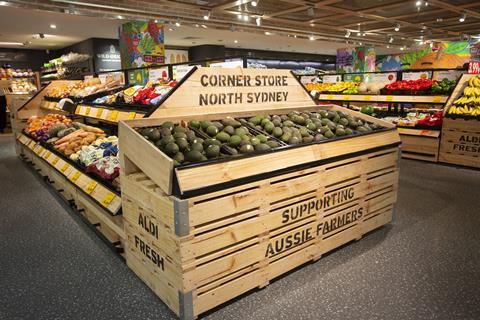 The company shouts about how its avocados support for Australian farmers.
The store also features an OzHarvest 'Juice For Good' vending machine that supports Australian farmers by using blemished oranges, with all profits of the juice sales going to OzHarvest. Every juice sold is the equivalent to one meal being donated.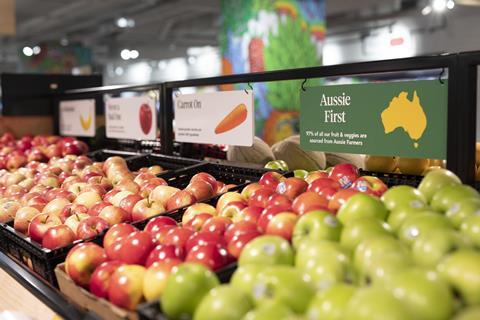 Signage flags up Aldi's commitment to Australian produce.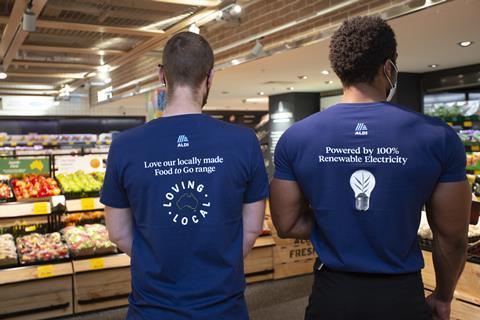 Staff uniforms and the store's interior also highlights Aldi's sustainability initiatives with new signage pointing to the group's environmental commitments. This includes that Aldi Corner Store, like all Aldi Australia's stores and warehouses, is powered by 100% renewable electricity and Aldi's commitment to reduce plastic and food waste. Aldi Corner Store will also package its new range of convenience food products with recyclable packaging.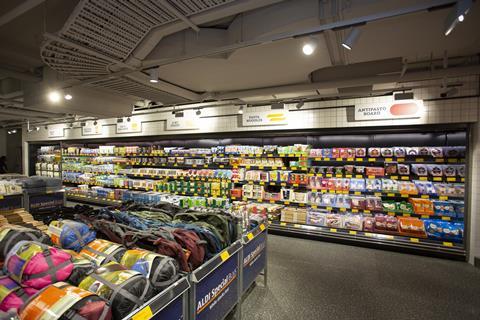 The store's opening hours are 7am-9pm Monday to Friday, with weekend hours from 8am-8pm.