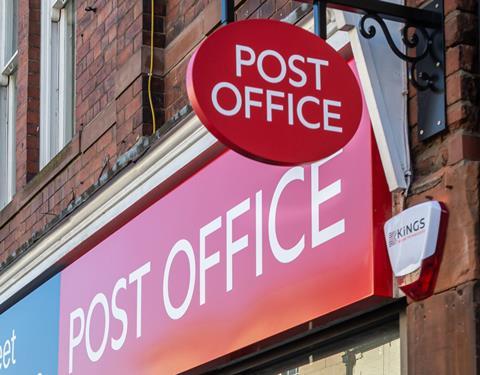 The 555 postmasters who originally brought the group litigation against the Post Office over Horizon are to be given an interim payment of £19.5m, the government has announced.
"These postmasters played a crucial role uncovering the scandal, but due to legal and funders' costs, have received less compensation than others," said Postal Affairs Minister Paul Scully. "This simply isn't fair, which is why we've already confirmed that we would set up a scheme to ensure that they don't lose out. So today I can announce that we are providing an interim payment to the postmasters of £19.5m. To be clear, this is not the final compensation that they will receive. This is the next step in providing recompense to those in the GLO [The High Court Group Litigation Order] who had their lives blighted by the Horizon IT Scandal. We're providing this interim payment to support the postmasters as we construct the full compensation scheme."
He claimed that there were still "some hurdles still to clear" in terms of finalising the full scheme, but promised that his team was working "at a pace" and that supporting postmasters affected by the Horizon Scandal remained "a top priority".
He also announced that Freeths - who represented postmasters during the group litigation - would be appointed to provide data as part of this work.
Nick Wallis, author of The Great Post Office Scandal, pointed out that in 2019 the Post Office agreed a settlement of £57.75m with the 555 Subpostmaster claimants. "Of that around £46m was swallowed up by legal and success fees to the litigation funder," he told Twitter followers. "There is a significant gap between £19.5m and £46m.
"I should stress the £19.5m payment is interim - which suggests more could come down the line, but without any daylight on how that figure was arrived at and how it will be distributed it almost muddies the water further."
He claimed that one "big bone of contention" amongst some of the 555 was the secrecy over how they ended up with the sums they were eventually given when the litigation concluded.
He claimed that the announcement left many unanswered questions: "Will they now get another "interim" lump sum without any specific calculations attached? Will they be asked to make new claims before they get any of this new money? How can they make new claims if they still don't know exactly why they were apportioned their initial payments? etc etc."
Wallis is currently touring with the book and will be joined by former subpostmaster Sami Sabet at the Chequer Mead Theatre, in East Grinstead this evening, before heading to The Leatherhead Theatre tomorrow (Friday 1 July) where he will be joined by former subpostmaster Seema Misra and independent investigator Ron Warmington.