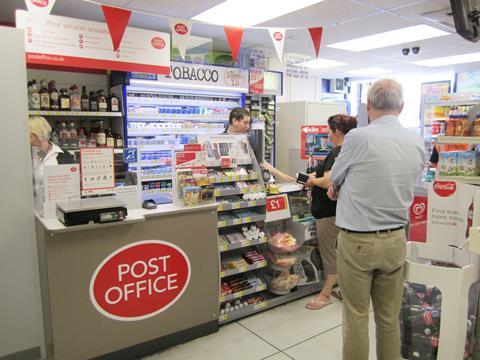 I got a query from Dips Solanki who runs Melbourn Stores in Hertford and who asked how much additional sales a retail store can expect to get if it installs a Post Office. "Preferably expressed as a % uplift I've looked online and I can't find anything."
I went straight to the PO for the answer. What I received back was: "We have a dedicated website aimed at encouraging people to take on a Post Office. There's information on that website here – https://runapostoffice.co.uk/benefits-services – which should be of use to your reader."
So I had a look at the website which says in answer to the question why run a PO? "Running a Post Office means offering our market-leading products and services from your retail business. You become the shop, the bank and the Post Office in your community."
The site also claims that 68% of shoppers began using a store when it added a Post Office and that one in three PO users buy three or more items in the shop.
It also points out that, for every PO transaction your customers make, they'll pay you a fee.
It didn't directly answer the question though about percentage uplift in sales, so if any subpostmaster/mistress feels like getting in touch with an actual answer, please feel free.
PS: I can't help adding this. If you missed the BBC 1 Panorama programme on 25 April investigating the great Post Office scandal into the wrongful prosecution of their subpostmasters when money disappeared via their faulty Fujitsu Horizon software, then I urge you to watch it on BBC Iplayer. It's available for the next 11 months and it's breathtaking.

Jac Roper is editor for Convenience Store's Dear Jac column. If you've got a retail problem, call Jac on 020 8502 9775 or email: jac@roper-biz.co.uk.