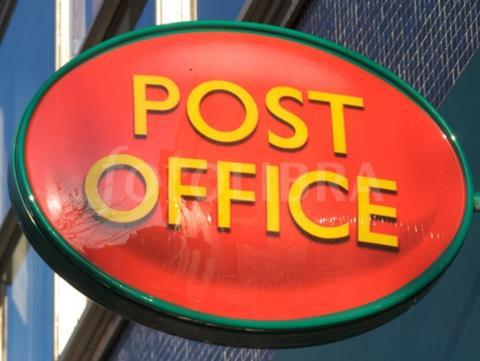 Nick Wallis, author of The Great Post Office Scandal, has said that, although well-informed people had speculated the bill for sorting the Horizon scandal would hit £1bn, he now has confirmation. The Post Office prosecuted 736 subpostmasters who were wrongly accused of taking from the till owing to a faulty IT system. Both livelihoods and lives were destroyed.
He says: "Without telling parliament or the BEIS (Department for Business, Energy and Industrial Strategy) Select Committee specifically convened to discuss compensation, the government quietly published a document stating it was making £685m available to the Post Office to compensate subpostmasters. That tips this disaster over the £1bn mark."
He adds: "On 20 December last year, BEIS awarded the Post Office £685,600,000 in 'Rescue Aid' to help compensate subpostmasters."
Wallis says that, mystifyingly, this gigantic sum was not mentioned on 15 Dec 2021 on the floor of the House of Commons when BEIS minister Paul Scully announced the grant, saying: "The Government have been working with the Post Office to agree funding to facilitate the Post Office making final compensation payments to postmasters. As I announced in a written ministerial statement to the House yesterday, the government have now agreed to provide funding for that purpose. We are working with the Post Office to enable the final settlement negotiations to begin as soon as possible."
"It is also mystifying," adds Wallis, "that neither Scully, nor the two senior civil servants who sat either side of him (Carl Cresswell and Tom Cooper) at the BEIS Select Committe hearing on Tuesday 11 Jan 2022 elected to mention this £685m compensation grant to MPs, when compensation was exactly what the committee was there to discuss."
Wallis provided a breakdown of the three grants awarded which took the total beyond £1bn, saying that it had been incredibly difficult to find, buried as it was on an obscure website: on 11 March 2021, under a Historical Shortfall scheme £233,000,000 was awarded; on 22 July under Historical Matters compensation, £94,400,000 was awarded and on 20 December the aforementioned £685,600,000, also under Historical Matters compensation, was awarded.
Coverage of the scandal has lead to other franchisees in different walks of life raising similar issues, highlighting the growing need for franchise regulation within the UK.

Jac Roper is editor for Convenience Store's Dear Jac column. If you've got a retail problem, call Jac on 020 8502 9775 or email: jac@roper-biz.co.uk.