Thorntons is expanding its offering for all-year round consumption with the launch of three new sharing bag flavours.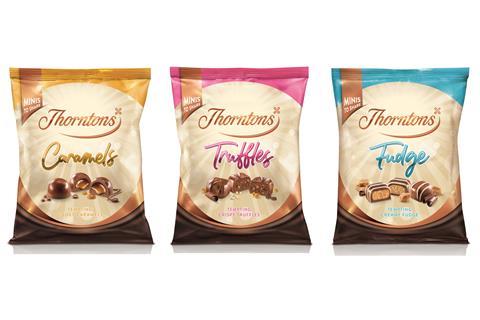 Available to convenience store retailers now through Bestway, the new 102g bags come in the following variants: caramels, truffles, and fudge (rrp £2 each).
Levi Boorer, customer development director at brand owner Ferrero, said: "This range will help to attract new consumers into the category to drive incremental growth, with 60% of consumers saying they would buy the product in addition to their current repertoire [Nielsen, 2018].
"With Thorntons' expertise of crafting high-quality chocolates with sophisticated centres, we're confident that this offering will be a favourite amongst consumers looking for a premium sharing product or decadent treat."