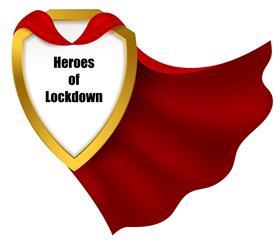 A year on from the start of the first lockdown, leading figures join Convenience Store to pay tribute to our sector as we launch our Heroes of Lockdown retailer interview series.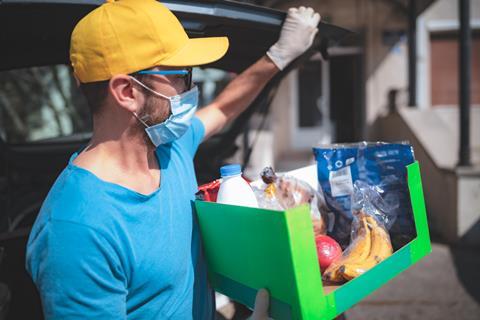 On March 23 2020, the UK entered lockdown for the first time and convenience retailers across the UK found themselves at the forefront of a global crisis. A year on, we have asked retailers to relive the highs and lows of the pandemic and reflect on what they have learnt during this extremely challenging period.
Heroes of Lockdown is a series of retailer interviews created to applaud those that were able not only to survive, but thrive, by developing their services and serving their communities on an unprecedented scale.
We start our journey with three inspirational retailers at the top of their game, with more to follow in the coming weeks.
HEROES OF LOCKDOWN: Atul Sodha of Londis Harefield
HEROES OF LOCKDOWN: Donna and Bruce Morgan of Brownlies of Biggar
HEROES OF LOCKDOWN: Barbara Clements of Spar Preston Road
Covid has put c-store retailers in the spotlight in a way that nothing else could and, while Convenience Store has long sung the praises of our sector, the general public is now starting to realise the true strength of these amazing businesses and the importance of supporting local shops. Where supermarkets were unable to deliver (quite literally!) our sector has leapt into action, utilising precious local connections to gain vital supplies and ensuring that those in need don't go hungry. Everyone has been under immense pressure over the past year, putting in back-breaking long hours, dealing with irate and sometimes violent customers, becoming health & safety experts overnight and setting up life-saving home delivery services and food donations.
Listening to your stories has left us in complete awe of your resilience, strength of character, ingenuity and unwavering dedication to your communities. Heroes of Lockdown acknowledges and honours retailers for all that they have done and continue to do.
Below, we have asked some key figures to celebrate the convenience sector with us, sharing their thoughts on the channel's incredible achievements over the past year: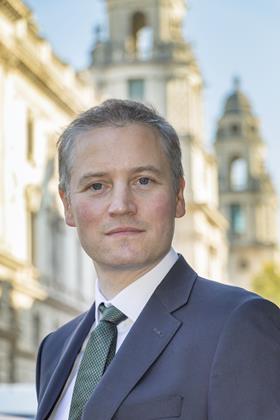 James Lowman
Chief executive, Association of Convenience Stores
"Convenience stores have been on the front line throughout the pandemic, making sure that products are still on shelves when everywhere else was empty, delivering to people's homes on the same day when supermarket slots are booked for weeks in advance, and being first to adapt their businesses to be Covid secure through prominent signage, social distancing reminders, sanitising stations, Perspex screens and other measures. Retailers have responded incredibly well to every challenge that the pandemic has brought over the last year, and in doing so have further cemented themselves in the heart of their communities.
"It has been independent retailers responding quickest, introducing new services, sourcing PPE, finding new supplies to fill gaps on shelves, donating to food banks, supporting the most vulnerable, rewarding colleagues for their hard work, as well as a host of other local engagement. We must remember though that the pandemic has not brought a boost for all stores. Those in city centres, near transport hubs and shopping centres have been particularly badly impacted with many being forced to either close or significantly reduce operations. As the nation starts to reopen, we look forward to those businesses reopening at full capacity."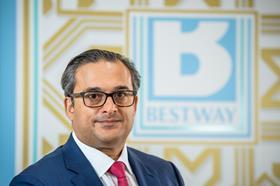 Dawood Pervez
Managing director, Bestway Wholesale
"Clearly the past twelve months have been unprecedented, unexpected, and unpredictable. As a business we have become incredibly resilient which has been vital in order for us to meet our customers' needs.
"We have learnt that preparing for the unexpected and ensuring fair distribution on the back of crisis is the way forward - and we were robust in our stance that we wouldn't exploit the situation by removing promotions and increasing prices.
"The strength of the convenience sector became evident as the need to 'shop local' became of paramount importance to consumers looking to stay safe and close to home.
"Independent retailers have proved to be an absolute lifeline for many during this time and we hugely respect and appreciate our retailers, not just for the understanding they have of how to support their local communities but the incredible stories of support and help that we hear every day around how they have made a real difference to their customers' lives."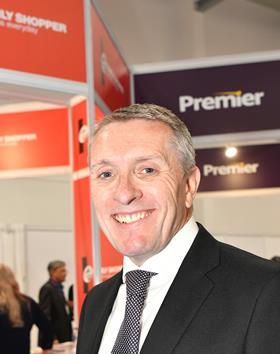 Colm Johnson
Managing director - retail, Booker
"Independent stores are famously at the heart of the communities they serve and this has never been more true than during the past 12 month. We have seen countless examples of independent retailers and their teams being completely selfless in what has been very challenging circumstances to operate a store. Our customers have checked on their vulnerable and shielding shoppers, worked with local charities and introduced delivery services to ensure everyone had access to the essentials. It has been a privilege to support them during this time time and I'm looking forward to building upon this as more people see the value of shopping locally."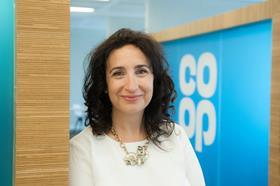 Jo Whitfield
Chief executive, Co-op Food
"The coronavirus pandemic has changed the world as we know it. It's difficult to find the words to sum up the dedication, commitment and hard work of retail workers across the convenience sector who rose to the challenge of feeding the nation in a time of crisis.
"At pace convenience stores stepped up to support their communities. They made their stores safer to shop, implementing social distancing measures, one-way systems, sneeze screens and hand cleansers while protecting colleagues with PPE.
"Retailers reacted quickly and implemented schemes to help the vulnerable and those shielding against the threat of the virus. Early in the crisis, it became clear that businesses would be judged by how well they responded to the pandemic and whether they put people and communities first.
"Community shopping schemes and the rapid expansion of online food shopping services ensured the most vulnerable could be fed and protected. Convenience stores also gave generously, contributing meals to FareShare to support food banks and help addressing immediate needs within communities. Above and beyond this the convenience retailers also supported local groups, raising funds to tackle all manner of social injustices, such as food poverty.
"As the nation's streets became deserted, the bright lights of convenience stores were a welcome beacon of community support in troubled times, proving to be local heroes."
Jill Livesey
Managing director, Lumina Intelligence
"2020 was an incredible year for the convenience sector, with channel growth of +9.2%. Retailers up and down the country were recognised for their critical role in supplying local communities and consumers voted with their feet, following government advice to stay local and relying on convenience stores more than ever. Our data shows that 53% have shopped locally more in the last year and the brilliant news is that 42% plan to continue to do so.
"The pandemic has also increased the demand for online services and the convenience sector has stepped up and introduced delivery services to meet the needs of their customers, including buddy systems that really tap into the community-minded nature of convenience store retailers. On the flip side, lockdowns have also exacerbated the issue of loneliness, and the continued importance of staff friendliness in our convenience tracking data reinforces the important role that a trip out to the shop can play in people's daily lives.
"Convenience retailers have been rewarded with their shoppers conducting bigger baskets but they've also worked tirelessly to fulfil the changing demands of their customers who have changed how they shop with them, not to mention the investment that's been made in PPE, screens and changes to store layout to facilitate safer shopping."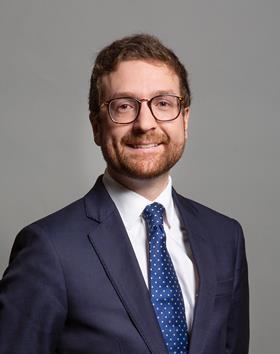 Alexander Stafford
MP for Rother Valley
"I have witnessed firsthand how convenience stores have anchored small towns and villages across our United Kingdom during the toughest times we have faced since the Second World War. They have served as an oasis of dependability and normality throughout a deeply worrying year, staying open at considerable personal risk. I wish to give a special mention to the Londis Post Office in North Anston in Rother Valley, operated by my constituent Andy. He adapted and thrived, providing locals with essential goods when large supermarkets were experiencing shortages and implementing an innovative traffic light entry system to keep his customers safe. He has even been distributing supplies to local foodbanks and care homes.
"Convenience stores are deeply rooted in our communities in a way that a supermarket simply is not – they are often family owned or operated and provide a range of services, including groceries, newspapers, post office functionality, ATMs, and benefit or pension provision. This is an invaluable lifeline for the vulnerable, the old, and those who cannot access transport. Our convenience store operators know local people well and become central to village or town life. Without them, many of us would not have made it through the coronavirus pandemic. Convenience stores are the unsung heroes of lockdown, and as an avid supporter of these mighty institutions I thank Andy and his colleagues across Britain for their service to our nation."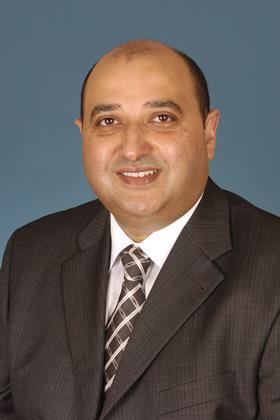 Pete Cheema
Chief executive, Scottish Grocers' Federation
"Since the very early days of the pandemic – but particularly from the time the panic buying storm broke over the big supermarkets - customers have realised that convenience stores are well-stocked, that staff are attentive and helpful and that there are effective measures in c-stores to maintain social distancing. At the same time, retailers made a massive effort to boost their delivery services and to support vulnerable customers.
"At a time of crisis, it is remarkable that convenience retailers have been able to maintain such a high level of service. Convenience stores have demonstrated very clearly that they have the range of products that customers want and crucially that convenience stores are safe places to shop. Given the constraints of space and how busy they have been, convenience stores have manged to implement social distancing and protective measures in a remarkably effective way. This has perhaps been their biggest achievement. Small and local has surely been the 'success story' of the pandemic. It will take some time for the implications of all of this to fully sink in, but the fact is that the convenience sector has shown that it can respond very quickly and extremely effectively to a hugely challenging, rapidly changing and completely unprecedented public health crisis."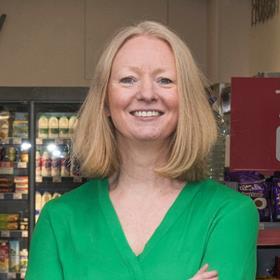 Louise Hoste
Managing director, Spar UK
"Our priority at the start of the pandemic was to keep our colleagues and customers safe, which we have done and will continue to do.
"Convenience stores have been able to adapt quickly to the constant changes brought by local and national lockdowns. Whether faced with the closures to the hospitality industry and non-essential retail, or the implementation of the social distancing and mask wearing guidelines, we have adjusted immediately so that everyone can be kept safe.
"Convenience changed during the course of the pandemic. Stores have seen bigger baskets and less frequent visits. One thing that has been a constant though is how the entire industry has worked together for the benefit of local communities.
"As independent convenience stores support communities, it means we have had to be agile; quick to react to changing customer needs and be very innovative. We have brought new products and ranges to stores catering for the changing needs of shoppers and we have been on hand to help other businesses in the community.
"The speed of change and how quickly stores have adopted new technology will have a positive effect on the industry going forward. The advent of home delivery, stores supporting charities and foodbanks, and how we aid volunteers shop for the vulnerable brings home how much independent retailers are there for communities.
"It is also important to remember those stores on the high street, travel hubs and in foodservice who have had to close and those families who have lost loved ones and friends. The pandemic really has been a different time for them and we need to make sure they are offered the help and support they need to recover.
"As a network of independent retailers and wholesalers, we have all demonstrated how we can meet an extraordinary challenge. We have shown how we care for the communities we serve all over the UK and we will continue to provide support where we can. Every store should be proud of their efforts."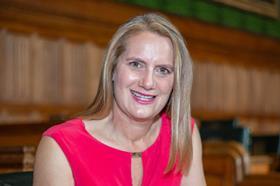 Virginia Crosbie
MP for Ynys Môn
"My constituency of Ynys Môn is a rural island community with a lot of small towns and villages. To visit a large supermarket many people have to travel miles and so our local convenience shops are a go-to for most of us on a daily basis in "normal" times.
"However, the pandemic has made us truly appreciate the value that they have within our small local communities. Shops like Y Siop in Moelfre, Pary's News in Amlwch, Siop y Paget in Rhosybol and Siop Ellis in Llangefni offered delivery, flexible payment methods, community boxes, food bank collection points and more. Owners, staff and volunteers from shops all over the island went out of their way to support their local communities and make sure that no-one was forgotten.
"The people of Ynys Môn are rightly proud and thankful to our community shops and many have recognised their invaluable contribution by nominating them for one of my Hidden Hero awards.
"I would like to personally thank each and every shop and individual who took part in this effort."

Sarah is Deputy Editor for conveniencestore.co.uk.