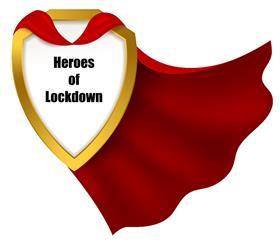 The personal touch
A superb range of fresh produce, good availability and a bespoke delivery service have propelled Spar Preston Road forward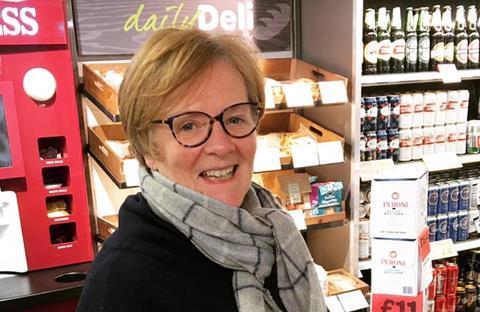 Keeping customers away is the last thing you'd expect from self-proclaimed "hub of the community" Spar Preston Road in Weymouth, but when the first lockdown was announced, owner Barbara's immediate concern was to keep her staff and customers safe by limiting face to face contact and time spent in store.
She removed magazines from the store in a bid to stop people browsing. "We took magazines out of the shop and haven't put them back in as we didn't want people looking at them," she says. "We still have three rounds going out with volunteers so people don't need to come to the shop if they don't need to."
She also put a strict limit of just two people in-store. "I think the biggest challenge is to monitor your shop and only allow two customers in store at a time," she says. "Even through summer we never stopped allowing just two."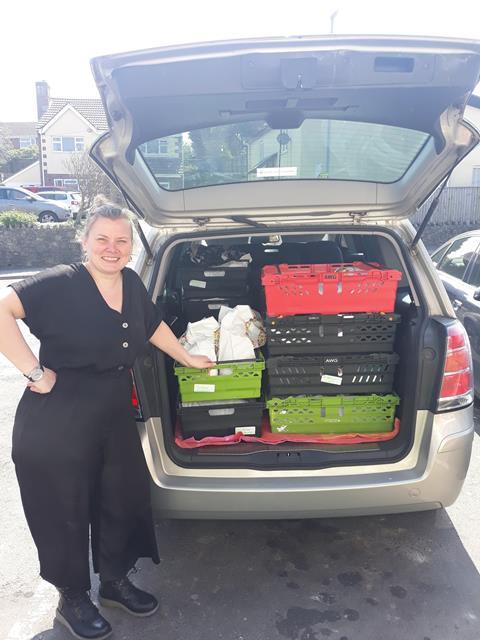 But by far the most successful way of ensuring that people remained safe was to offer home delivery. "Our aim was to keep footfall down by offering [free] home delivery and try and keep people indoors and look after themselves and everyone else," says Barbara. "We had it set up very, very quickly. As soon as we went into lockdown we said to customers: 'Don't come to the store, we'll come to you.'"
Back in April, Convenience Store reported that, with the help of a team of 20 volunteers, Spar Preston Road in Weymouth was making an average of 50 deliveries a day to neighbouring homes.
"We've always done home delivery in a small way, but not like this," says Barbara. "We did 150 in our busiest week!"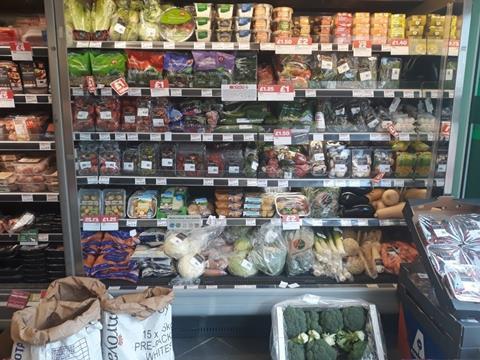 Even when product shortages were common, the store boasted a good range and strong availability. "Appleby Westward, our wholesaler, along with some small suppliers managed to keep availability good, especially on fresh," notes Barbara. "I don't know how they've managed it really."
Unlike many of her peers who have opted to use a delivery platform, Barbara prefers to manage orders in-house. "Our home delivery is done via email and telesales," she says. She has considered using existing platforms, but felt that they wouldn't be suitable. "We looked at Snappy Shopper, a lot of stores are doing that, but there's a delivery charge and we'd have to have someone to deliver it," she says. "Our deliveries are carried out within 24 hours."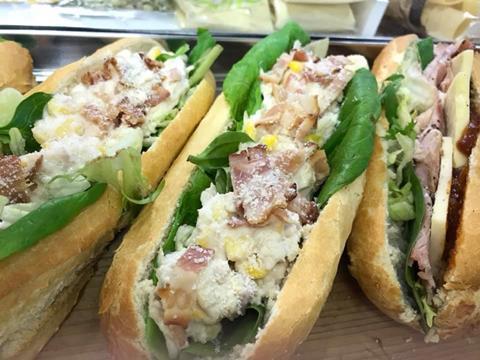 She explains that the store's bespoke ordering service offers plenty of opportunities for incremental sales. "When we take payment we ask if they want anything else or we offer them a substitution," says Barbara. "We're now offering food to go special baguettes - we email customers the specials so that they have a chance to add to their order. Most people will do an add on."
But what makes the store's ordering service so special isn't the upselling, it's having the option of one-to-one service. If a customer is new to home deliveries, June who does telesales takes them on a verbal tour round the shop. "She runs through fresh, grocery, cereals - asks them: 'what do you have for breakfast?'" says Barbara.
This personal touch was particularly well received by one elderly customer. "We've had a lot of families that don't live here and have organised home delivery for their parents," she says. "One lady was worried that her mother wasn't eating. Since having our deliveries, now she's amazed by what her mum takes on - fresh fruit, cereals, yogurt. She'll spend 15-20 minutes on the phone going right round the store. They're the people we'll maintain and they have contact with the same person every time they ring."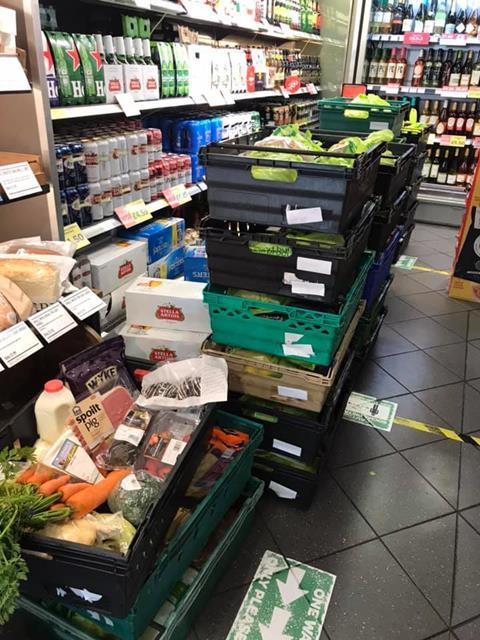 The response to the store's efforts has been hugely rewarding. "By offering a delivery service we have gained so much - so many people say how well we've done," beams Barbara. A quick glance on the store's Facebook page is proof of this. "Thank you so much for being a rock to so many during such tricky times," says Lindsey Raven, while Kate Sheppard raves: "I think you are a fantastic bunch of people and an amazing service to the local community. You helped my mum so very much in the last lockdown. Thank you very much."
Barbara ensures that customers remain happy with the service by sending out a questionnaire asking customers to rate the organisation of the store, products available, pricing, quality and staff interaction. "We put it with their shopping to get feedback to see if this is something we'll always have for the business," she says. "The feedback was really good."
In fact, the delivery service is so popular that sales remain significantly higher than the previous year. "For 7 April 2019 - 16 March 2020 versus 5 April 2020 - 15 March 2021, we're up 17% and we have an average of 560 customers a week less," she says. "We have £4,000 a week on home delivery." Some of the lost footfall is due to the nearby holiday parks remaining closed, but Barbara is hopeful that business will return over the summer. "We can't wait to get to the 12th [April] for everything to get back to normal and the restrictions to lift," she says. "The team has worked very hard, my staff have hardly had any holiday and I've had two days - Christmas day and Boxing Day, but you can't leave your business at a time like this."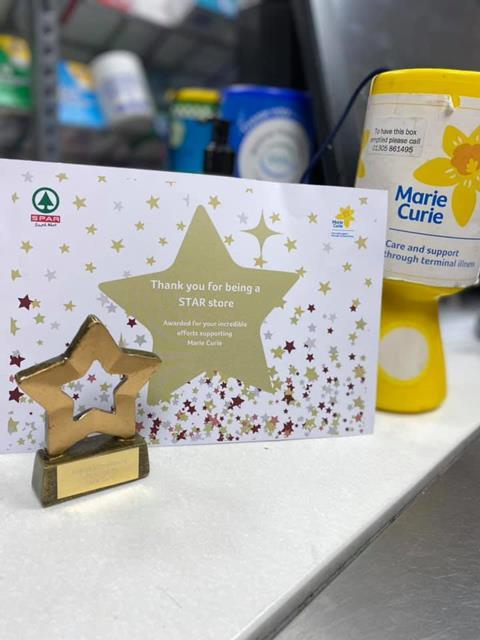 The usual in-store cake sales for the Marie Curie charity haven't been possible this year, but the store has found other ways to raise funds. "One of the students made masks and we sold them; some people made cake and jam and brought it into the store for staff to buy; and some customers have made donations to the store because they haven't been charged for delivery," says Barbara. "We've just given £859 in donations for Marie Curie and we are one of the first stores to get one of their new star awards."
Another great source of pride for Barbara and her team is their hot food donations. The shop has a mouthwatering food to go offer, boasting an eclectic array of dishes, from goulash and roast pork to cottage pie and marinated Morrocan chicken thighs. When everything was disrupted by covid, Barbara decided to make the most of her talented team and kept them busy cooking meals for those in need. "The shop kitchen was quiet and we didn't want to furlough the girls - we cooked for some homeless people who were staying in a hotel near the shop," she explains. "We prepared sandwiches, sausage rolls, pies and cake for them," she says. "One of the churches had a catering van so if we had minced beef or chicken nearing its date we'd cook it up for vulnerable families."
Her community-driven approach means that despite less people visiting the store, Barbara has an army of loyal customers. "I've had this store for 35 years and none of us have ever seen anything like this," says Barbara. " To have offered what we've offered, it's been amazing really."

Sarah is senior features writer for conveniencestore.co.uk and The Grocer.