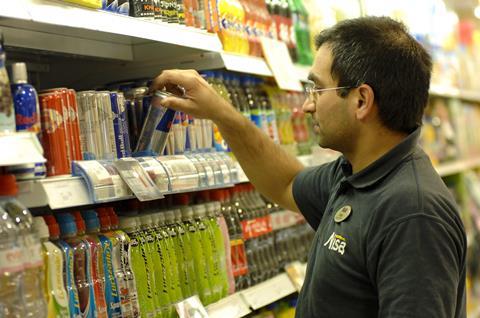 Almost half (49%) of independent convenience store owners have reported that they've worked every day over the last year, more than double the total from last year (24%).
According to the 2021 Local Shop Report, published this week by the Association of Convenience Stores (ACS), in previous years, around one in five retailers reported taking no days off, but this has jumped significantly over the last year as retailers have needed to keep up with waves of lockdowns, regulation changes, staff shortages and supply chain issues.
Association of Convenience Stores chief executive James Lowman said this highlights how hard retailers have been working over the last 12 months to keep communities going and make sure that there is still enough on the shelves for customers.
"This last year has been hugely challenging for convenience stores, who have been open through every local and national lockdown, with retailers having to act fast to keep their stores safe for both customers and colleagues.
"The people running and working in convenience stores are some of the hardest working people in the UK and are absolutely crucial to their communities. With more people working from home or hybrid working, there is more of a reliance than ever on the local shop to provide essential groceries and a wide range of services that have otherwise disappeared from high streets and local parades."
If you're working extended periods of time without any time off, it may have a detrimental impact on mental health. GroceryAid runs a free helpline, offering the opportunity to discuss any issues affecting you, your staff or family.
Welfare director at GroceryAid Mandi Leonard told ConvenienceStore.co.uk: "GroceryAid has seen a three-fold increase in demand for its services since the pandemic started, which is an indication that colleagues throughout the industry need added support during these unprecedented times. Anyone working in the convenience sector can contact our 24/7 helpline on 08088 021 122 and get emotional support and advice, health and wellbeing support, relationship counselling, debt advice and stress management tips.
"We can also help convenience store owners raise the profile of GroceryAid amongst their employees so that everyone has an opportunity to receive support. We have a portfolio of assets that store owners can download from our website here https://www.groceryaid.org.uk/get-involved/promotional-materials/ and use to spread awareness of our helpline."
Call GroceryAid's free Helpline on 08088 021 122.
Community engagement
The report also found that 80% of stores are engaged in their community in some form, with the majority collecting money for local and national charities, and over one-in-three donating to local food banks.
Investment drops while awareness rises
Investment in the sector did dip compared to last year. The report found that £534m was invested by retailers in their stores, compared to £585m in the previous year.
The efforts of convenience stores during the pandemic have been welcomed, with consumers rating convenience stores as the number one service that has a positive impact on their communities, followed by pharmacies and post offices.