Retailers and their staff have been working around the clock since lockdown began to ensure the shelves are full and nobody is going hungry. All of this takes a toll so they can be forgiven for having a little fun online via social media that also helps engage with their community. To help provide some inspiration, Convenience Store has collected some of the best from the UK and beyond.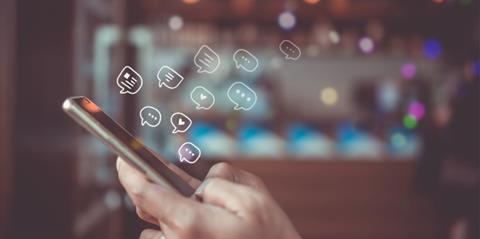 Mos Patel of Family Shopper Broadoak and Premier Hayside & Post Office in Ashton-under-Lyne, is a big advocate of social media. His staff manage the business' feeds, with his encouragement of course. But sometimes family members get involved to help out. Mos says that social provides a couple of functions as well as being fun. "It helps us engage with the younger shoppers but it also allows us to show the work we're doing as well. We've posted some fun videos of staff cleaning the store which also reminds customers that it's safe to shop here because we're keeping everything hygienic. It's subtle but effective and gives people confidence in the shop."
Meanwhile, Harj Dhasee of Nisa Village Stores in Mickleton, Gloucestershire kept his customers from going bonkers by serenading them on social media while on a delivery run.
While even lockdown couldn't stop Spar Lawrence Hunt from getting a celebrity visit…
When the country was clapping for the NHS at the height of lockdown, Amrit Pahal of Nisa Walsall led the charge.
But for real internet notoriety, look to Ahmed Alwan of Lucky Candy Deli in New York, USA. He offers up a maths challenge to customers and if they get it right, they have five seconds to grab whatever they like from the store. With 114,000 followers on Instagram and more than half a million on TikTok, giving away some stock for free might be worth the fame.