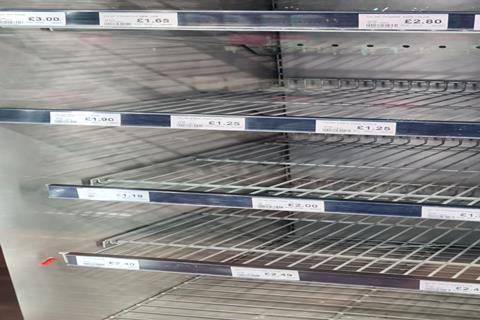 The growing supply chain crisis is being felt by more consumers as over half of adults in Great Britain have experience food shortages recently.
According to a YouGov poll run earlier this week, 56% of adults in GB have noticed or experienced food shortages in their local shop or supermarket in the last few weeks.
Respondents in Scotland had experienced more shortages than anywhere else (67%), followed by the south. London seemed to be the least affected, with only 46% of respondents in that area noticing food shortages.
The research also found that those in the 50-65 and 65+ age demographics were more likely to have noticed shortages than those in the other age brackets (18-24 and 25-49).
The shortages stem from a lack of workers in the food and drink supply chain. The situation has been exacerbated by a shortage of HGV drivers meaning that stock is delayed getting to and from depots, causing frustration for independent retailers and forcing them to use alternative sourcing methods.