Interest in CBD products is soaring amid the coronavirus crisis as shoppers turn to it to help them manage anxiety, insomnia and pain and to help strengthen their immune systems.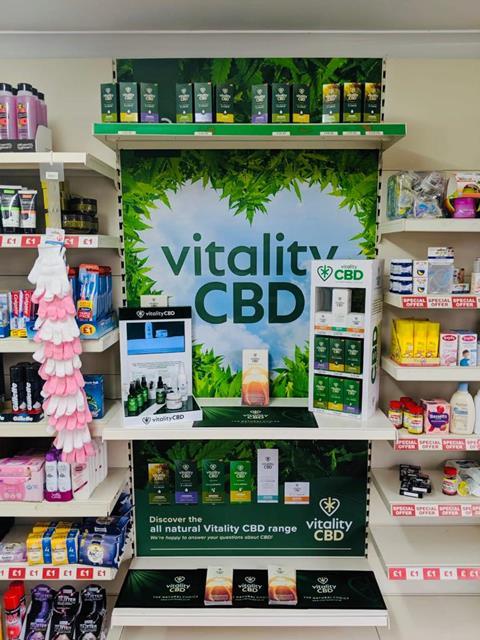 Brits have spent more than £150m on CBD products so far this year, with interest in CBD having doubled since the onset of the coronavirus lockdown, new data from certified CBD marketplace Alphagreen shows.
According to Alphagreen, 8.4m people have bought (or are intending to buy a product) since the lockdown began.
Based on these trends, Alphagreen expects CBD product sales in the UK to hit £450m this year, a 50% increase from 2019.
The vast majority of consumers are using CBD products to relieve pain (42%), whilst others are using it to tackle insomnia (21%) and to address anxiety (19%).
In addition, 38% of people are taking CBD products alongside their prescription or conventional health medicines to manage their health and well-being.
Alphagreen co-founder and chief executive Alexej Pikovsky said: "As much of the UK population is homebound with some time on their hands, clearly many are focusing on their well-being and self-care.
"Our survey points to a heightened awareness of alternative health remedies.
"The true test for the market will be repeat customers and this will only be driven by the value that products present.
"We estimate that more people will turn to CBD products for pain and insomnia related health concerns but also for ageing, PTSD and other health conditions."
However, despite the growth forecasts, Alphagreen's survey also highlighted high levels of confusion about CBD among shoppers.
Only 41% of respondents said they understood the difference between cannabis, medical cannabis, and CBD.
Moreover, only 25% of CBD product users said they felt well-informed when buying CBD products.
A number of UK CBD manufacturers have pivoted their operations to manufacture personal protective equipment (PPE) and hand sanitisers during the coronavirus outbreak.
To date, £4m of sanitisers, PPE and 3D manufactured products have been supplied to the NHS at "heavily discounted rates," according to the UK Cannabis Trades Association.
The UK's Vitality CBD brand has also produced more than 3,000 Bio Barriers for pharmacies and independent shops across the country.
The protective screens are made from equipment Vitality ordinarily uses for producing counter display units.