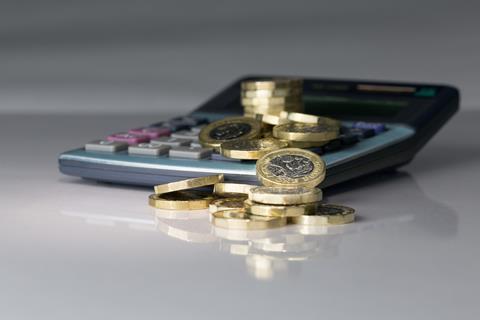 Industry trade body Association of Convenience Stores (ACS) has called for a cautious approach to increasing the National Living Wage (NLW) and other statutory minimum wage rates in 2022/23.
In its submission to the Low Pay Commission, the ACS suggested allowing the labour market and economy to recover from the impact of the pandemic by extending the timetable for NLW reaching two-thirds of median earnings by 2024, which is currently projected to be £10.33.
ACS chief executive James Lowman said: "The UK Labour market is still feeling the impact of pandemic, with the phasing out of the furlough scheme and shortages or workers in some sectors. It is right that the Low Pay Commission take a cautious approach when setting wage rates for next year and review the timetable for the National Living Wage rate reaching two-thirds of median earnings in 2024."
Recent findings from ACS' National Living Wage Survey 2021 found that: Convenience retailers have primarily responded to the £8.91 NLW rate by; taking lower profits (68%), increasing prices (48%) and automating certain processes (44%).
Investment plans
The research also found that almost two-thirds of convenience retailers (58%) believed that the planned increase to the NLW to £10.33 in 2024, would impact their business investment plans and could have a negative impact on the number of employees in their business (63%)
"Convenience stores provide local, secure and flexible employment to hundreds of thousands of people across the UK and throughout the pandemic we have seen how our colleagues have continued to work on the frontline to serve their communities," added Lowman. "Many retailers have taken steps to reward staff for their exceptional work with bonuses and enhanced benefits."
The Low Pay Commission's survery focused on:
The affordability and effects of an increase in April 2022 to an NLW rate of £9.42. This is the current central projection for next April's rate, with a likely range of 7 pence above or below this figure.

Views on the NLW pathway to 2024. Based on forecasts, our current central projection for the April 2024 NLW rate is £10.33, with a likely range of 23 pence above or below this figure. The age threshold for the NLW is also due to come down to 21 by 2024 at the latest.

The effects of recent increases in the NLW and other rates, and their impacts in particular on employment and hours, pay and benefits, productivity, prices and profits.