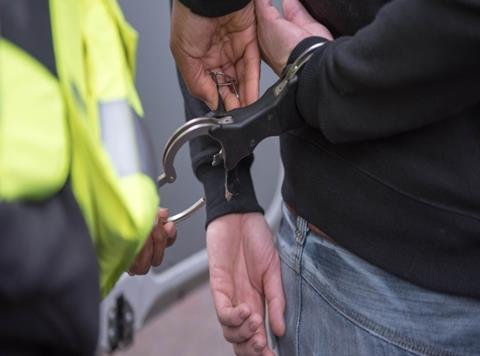 The number of incidents of verbal abuse against shop workers has increased during the pandemic, USDAW research has found.
According to its Freedom From Fear 2020 survey, 88% of shop workers have experienced verbal abuse, up from 69% in 2019. Three out of five shop workers surveyed had been threatened by a customer and 9% had been assaulted. Almost four out of five (79%) of those surveyed said abuse was worse than in the previous year.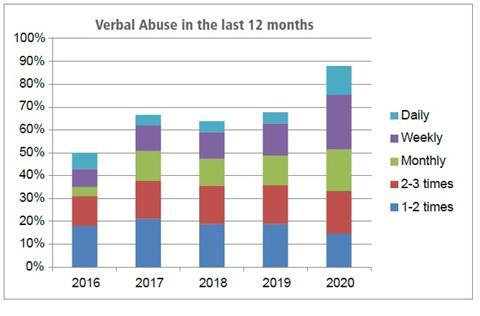 The main triggers for violence and abuse in 2020 were enforcing social distancing (24%), queueing to get in stores (17%), face coverings (15%) and lack of stock (15%).
USDAW general secretary Paddy Lillis said: "Our latest survey results clearly show the scale of the appalling violence, threats and abuse faced by shopworkers and demonstrate the need for a 'protection of shopworkers' law. It has been a terrible year for our members, with almost 90% of shopworkers suffering abuse, two-thirds threatened and nearly one in ten assaulted. We are saying loud and clear that enough is enough, abuse should never be part of the job."
Lillis criticied the government for lack of support, urging it to follow Scotland's lead and create specific legislation for abuse against shop workers.
"The UK Government has persistently opposed new legislation, offering little more than sympathy and objecting to the Alex Norris protection of shopworkers bill in the House of Commons. However, we had a great result for our members in Scotland, as MSPs voted through ground-breaking legislation to give shopworkers the protection they deserve. We are now looking for MPs to support key workers across the retail sector and help turn around the UK Government's opposition."
Lillis added that despite how important retail workers are to the community, they're still being targeted for abuse.
"Key workers across the retail sector have played an essential role in our communities, ensuring we can remain fed. Without the incredible contributions of these workers, it is clear that the country would not have been able to get through the crisis. However, despite the heroic efforts of these workers, it is incredibly disappointing that the Coronavirus crisis has resulted in a significant increase in abuse, threats and violence towards retail workers. Usdaw's survey at the height of the first wave of the pandemic showed that abuse against retail workers had doubled as a result of the crisis. Unfortunately, the results of this survey show that this increase in abuse has not abated."