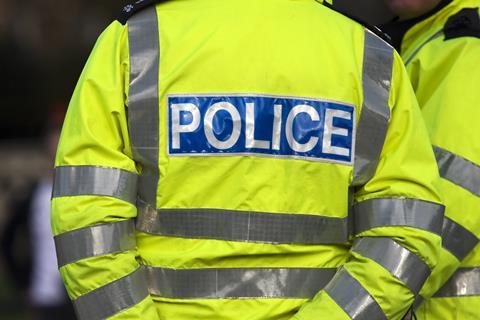 A partnership between Sussex Police and The Co-op has paid dividends, with the scheme leading to the arrest of five prolific offenders.
The 'One Touch Reporting' pilot scheme is being trialled in 22 Co-op stores to develop new ways to simplify reporting processes, deliver greater intelligence, identify trends and reduce the impact of repeat offenders in communities.
The scheme was developed by Sussex Police in conjunction with National Business Crime Solution (NBCS) and The Co-op.
The initiative launched in November 2020 after Police & Crime Commissioner (PCC) Katy Bourne conducted a survey of 100 local businesses which revealed that as few as 8%of offences are reported to the police.
As a result of the new process, Sussex Police has recorded a three-fold increase in reports, with the additional information and intelligence gathered resulting in the arrest of five prolific offenders.
Before the pilot was introduced, a member of staff would have to submit an internal report, then report to the police via 101 or online and, may also have to file a separate report if the store is part of a local Business Crime Reduction Partnership. Now, they can input all the information once into their internal reporting system. This is then automatically fed into the NBCS 'iNTEL ONE' platform, triaged and sent swiftly to the police to generate a crime report.
Phase two of the scheme, which is expected to start next month, will enable Sussex Police to reduce the time it spends on the reporting process from 20/30 minutes to just a few minutes to record each crime and identify those requiring further investigation and enforcement.
The 2021 Crime Report, published by the Association of Convenience Stores (ACS), recently revealed that 89% of shop workers have experienced some form of abuse, with over 1.2million incidents recorded over the last year.
Bourne chairs the Sussex Safer Business Partnership (SSBP) bringing together retailers, newsagents, pharmacists and business groups with the police to shine a light on issues and to identify solutions. She said that once the pilot is successfully completed, she would eventually like to see this shared with all local businesses and, ultimately, adopted nationally.
Bourne said: "This new reporting system is a welcome and bold move by Sussex Police. It is also an example of how effective partnership working can lead to proactive solutions for businesses with robust action taken against offenders. It will no doubt result in an increase in crime reports locally and I do not shy away from this. We need to paint a clearer picture of business crime and, once we have the evidence, it then cannot be ignored. It's never the value of the goods being stolen that should be the only reason to respond. The impact upon our business community and our frontline shopworkers must be understood and acted on more effectively, especially as offenders are almost certainly committing offences elsewhere. In Sussex we are determined to show offenders that they will be held to account for their actions and to demonstrate to the public that we take these crimes seriously."
Divisional managing director for Co-op Peter Batt added: "There is nothing more important to us than the safety of our colleagues - no one should have to face violence and abuse just for doing their job. It has a lasting impact not only physically, but also on their mental well-being. By working together, we are all seeing better outcomes. Police have now attributed the arrest of five prolific local offenders to the success of this scheme so far, reducing the impact that repeat offenders have in our communities.
"Alongside this, we continue to call for government to show that it is listening and to introduce greater protection for shopworkers with stiffer sentencing sending out a clear message that violence, abuse and anti-social behaviour is just not acceptable."