This year saw a record number of entrants in the Best New Store category for the Convenience Retail Awards - a sure sign that the 
convenience store industry is becoming increasingly dynamic with high levels of investment. Here we give you a glimpse of the four 
finallists for the category, prior to revealing the winner at the CRA 2017 event dinner being held on 16 March. We are grateful to Hi Street Digital Media for sponsoring this award.
Nisa Ardeer Services, Ayrshire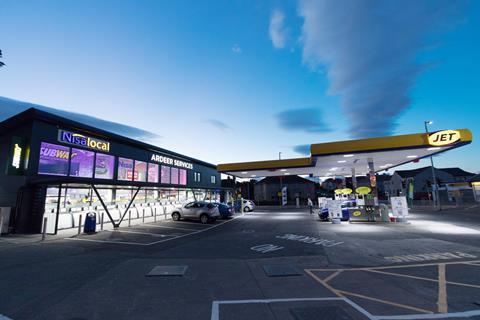 Last summer Mahmood Saleem re-opened his Ayrshire forecourt site after a £1.5m transformation. 
The 2,700sq ft Nisa Ardeer Services now boasts cutting-edge technology, 18 parking bays, an extensive fresh and chilled range, a plethora of food-to-go options and a 24/7 ice cream parlour. Despite competing with a Morrisons, Lidl and Tesco Metro, the store has already achieved weekly sales of nearly £40,000 excluding fuel – and all without an alcohol offer, which Mahmood believes detracts from the family-friendly atmosphere.
Modern convenience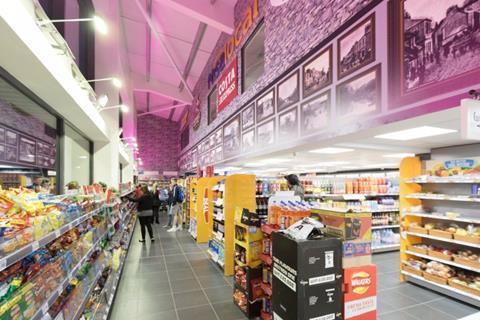 The store has been equipped with an extensive convenience offer, including 72m of panoramic confectionery display and 10m of fresh and chilled refrigeration.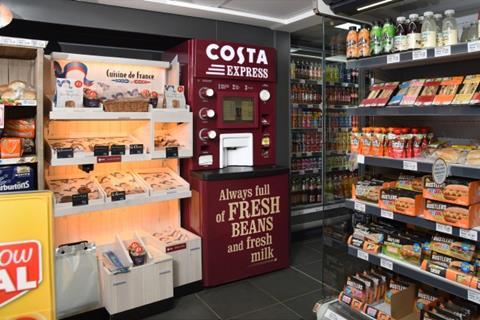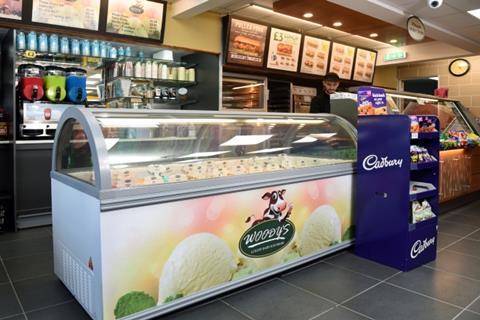 Food to go includes a Subway outlet, an ice cream parlour, a Cuisine de France fixture, a slush machine, Costa Coffee, a wide range of fresh sandwiches supplied by a local butcher and Nisa, and a range of hot food.
Communication to shoppers is strong throughout the store, including five promotional bays and shelf barkers highlighting deals and offering staff assistance. The e-cigarette offer is also clearly promoted.
Innovation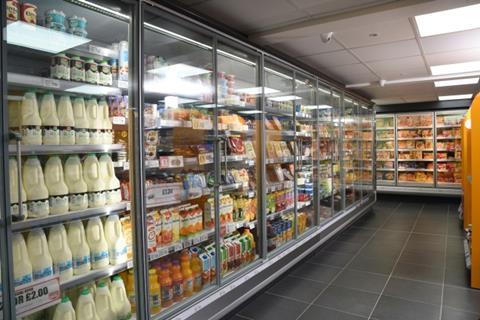 Energy-efficient technology includes chillers with doors and LED lighting, while staff have the option to change the colour of the internal and external lighting with the flick of a switch.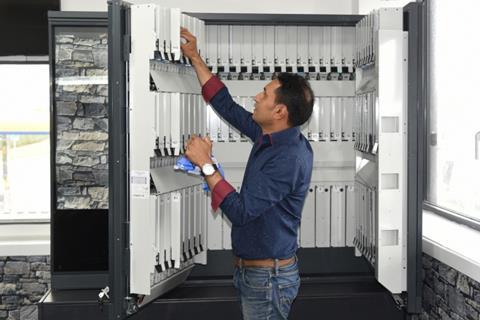 A state-of-the-art tobacco gantry enables staff to use the touchscreen at the counter to request a product, which is delivered to the till point through a chute from the floor above.
A G4S system automatically updates money registered at the till in the bank account. The company transfers the money at a later date.
Fraser's Budgens, Three Mile Cross, Reading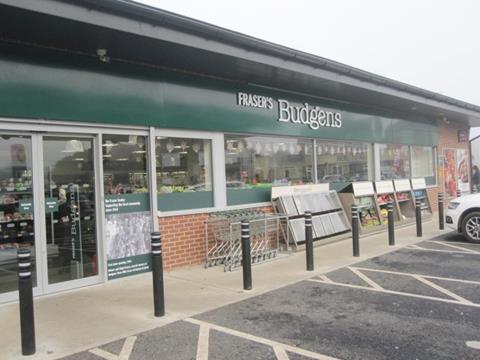 The new Fraser's Budgens forecourt site at Three Mile Cross, Reading, Berkshire, is the latest to be opened by the Fraser family (pictured l to r, Jonathan and Nick) which now has three Budgens and three Spar outlets. Purchased in February 2015, it was run as a 300sq ft shop and filling station for a year before a knock-down and rebuild, opening in June 2016. The new 3,000sq ft store has already been a hit with local residents as well 
as passing motorists, with two-thirds of the 11,000 customers per week using only the shop and buying no fuel at all.
The first aisle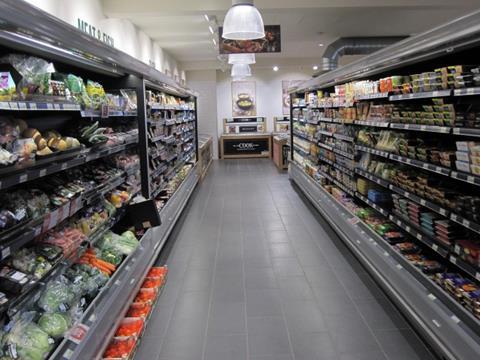 The family want the shop to be known as a fresh food store despite being a forecourt, so it was put first in flow. A total of 35m of chillers present a strong offer, including a 2.5m unit for local meat.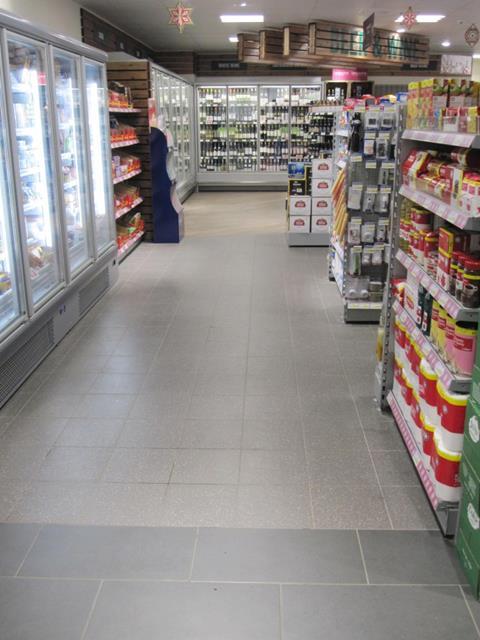 Three different floor and ceiling designs and materials are used across the store to differentiate the fresh, grocery and off licence zones. The store also has its own electricity generator so can continue to operate in the event of a local power cut.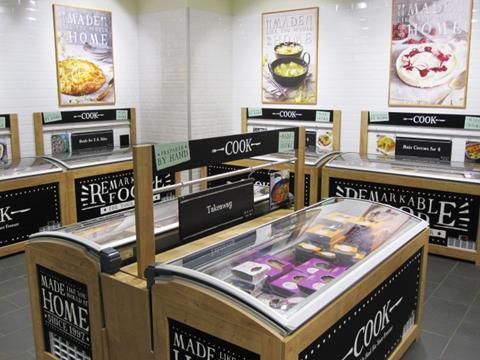 The family shelved initial plans for a Subway franchise and instead went for a Cook shop-within-a-shop to meet the evening meal mission. The decision paid off, with the section generating sales of £1,800 per week, about 4% of total store turnover.
Off Licence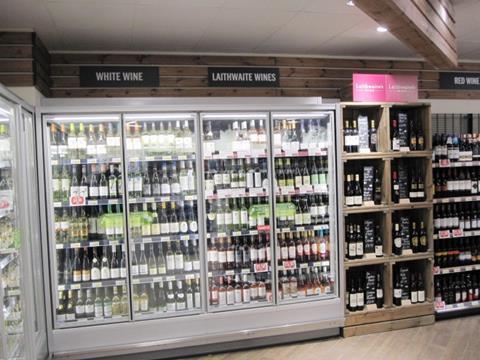 The licensed section is based on Budgens' latest design, with wooden fixtures.
Deep wall chiller cabinets house beer, cider, sparkling and white wines.
The store has a special arrangement with local wine merchant Laithwaite's. As well as creating a point of difference, the Laithwaite wines are sold at full margin instead of being promoted. Black Stump is one of the 
best sellers.
Spirits are kept behind the till, and an island unit houses bottled ales and sharing packs of savoury snacks.
Something for everyone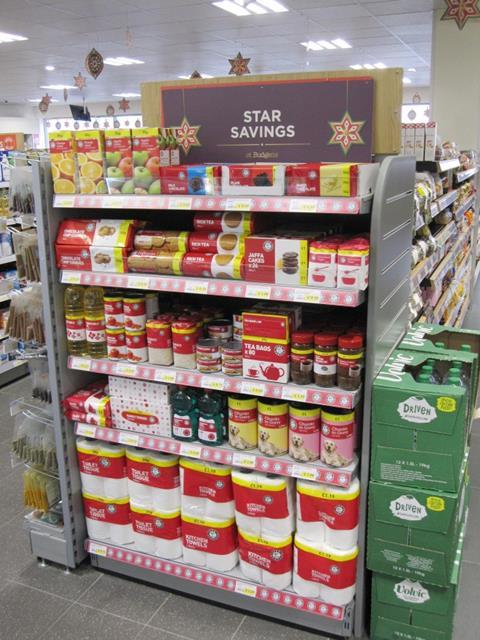 The store is designed to have something for everyone, including a value fixture of Euroshopper products, which helps fight the perception that forecourts are expensive.
Some features, such as a bakery table and Purbeck ice cream freezer, help to add ambience to the offering rather than generating big sales in their own right.
The twin Costa coffee machines, however, are in almost permanent use, with the store selling about 1,200 cups per week, achieving 230 in a single day last year.
Classic Service Station, Omagh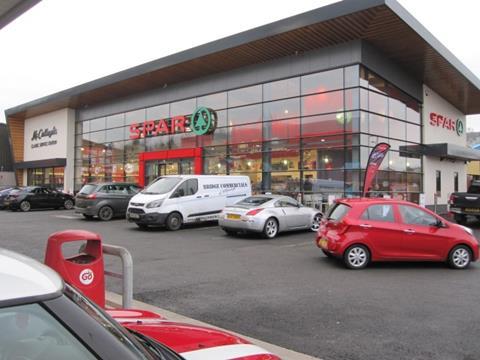 Classic Service Station in Omagh, Northern Ireland, has been built from scratch by the McCullagh family on a site previously occupied for 25 years by the family's small forecourt shop. The 5,000sq ft unit was several years in the planning, and combines the best of the latest c-store trends from North America and Europe. The investment in time has paid off, with shop sales at the site already reaching £55,000. Manager Darren Given (left) and owner Jonny McCullagh show us around.
A warm welcome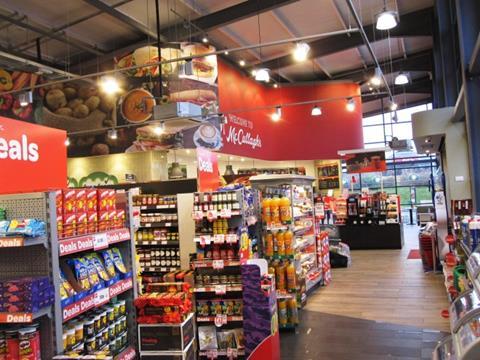 Visitors are greeted by an impressive array of food-to-go options on entering the store, incorparating a hot food bar, cold deli and chip shop, plus a Seattle's Best coffee unit.
The seating area has free wi-fi and space for 40 diners, and prepared sandwiches, salads and wraps are also available to take away.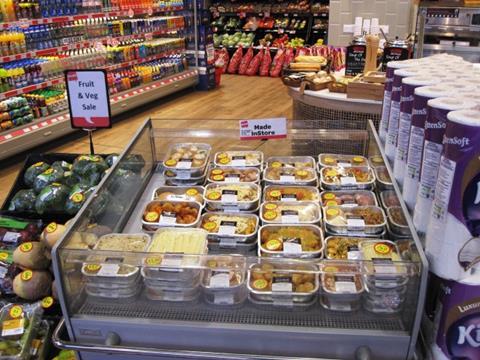 The large kitchen area is scalable so that the store could go to 24-hour opening at a later date. Run by a full-time chef, the kitchen also prepares restaurant-quality meals to take home at £4.99.
Aisle ends on the grocery fixtures are angled, so that shoppers in a hurry to get to the tills still get a good sight of the special offers. The high ceiling gives the owners options for future development, such as an upstairs seating area.
Fresh food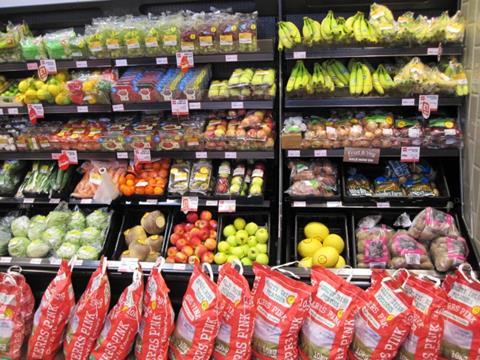 An expanded fresh food offering was a key objective in replacing the former store with the latest model.
Sales from the impressive fruit and veg fixture are already at £2,000 per week, and have grown by 900% since October.
Although there are few houses in the direct vicinity, the store is on a busy road and shoppers have been glad to be able to pick up fresh grocery as part of their commute or school run.
A nearby gym also means there is a good market for healthy snacking products.
Points of difference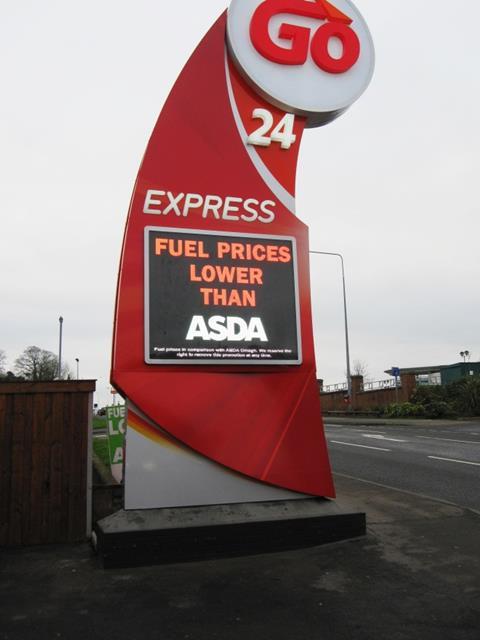 The store makes a point of always selling fuel cheaper than the Asda store directly opposite. Lidl and Home Bargains are also nearby.
A 'Black Friday' event saw fuel at 94.9p per litre, selling 120,000 litres in a day and bringing in customers from as far away as the Irish Republic.
Customer service is at the heart of the McCullagh family ethos, with assisted fill-ups and free air, water and oil checks on request.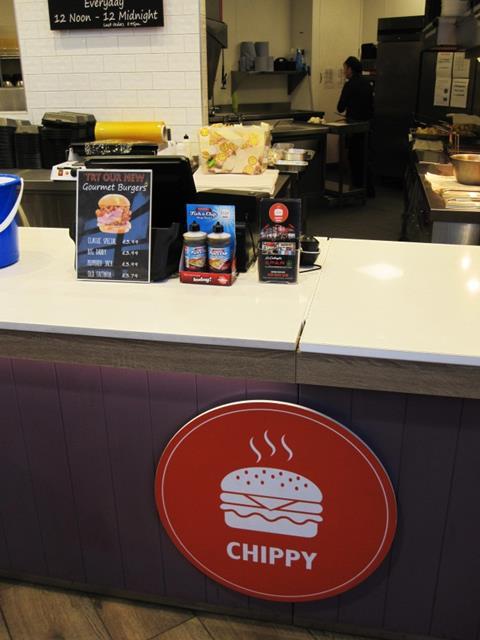 The Chippy brand was specially created for the store, selling gourmet burgers from 12 noon to midnight.
Budgens of Winchcombe, Gloucestershire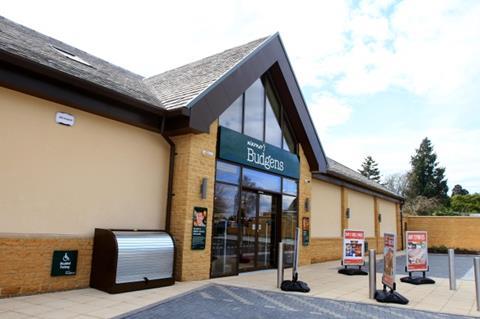 Last April, Guy Warner opened his sixth Warner's Budgens store in the small Cotswold town of Winchcombe. The 4,000sq ft store packs a punch with £64,000 average weekly turnover. According to Guy, the popularity of this 'beautiful' store is due to its wide range and the great communication the team has with local residents. The store is benefiting from the group's established Taste Club, in which shoppers get to enjoy exclusive events and promotions. More than 50% of its Taste Club members shop there at least once a week.
Creativity and community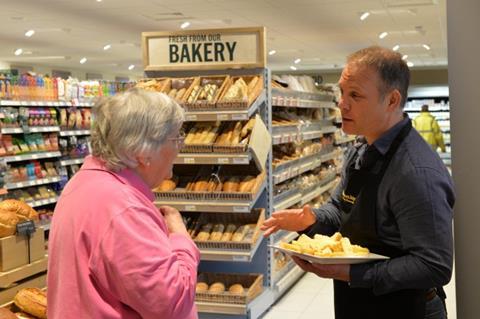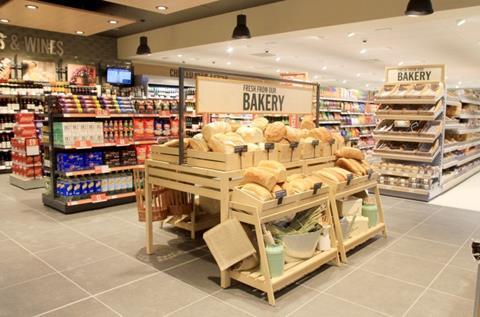 An impressive bakery display greets customers and a local supplier often offers tasters at the front door.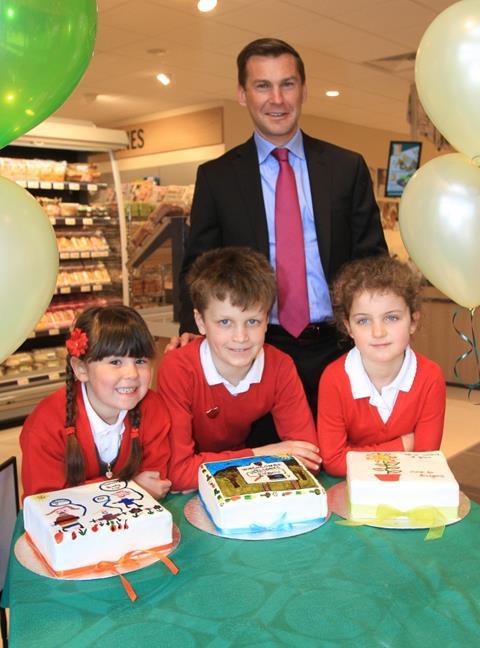 Local school children designed cakes for the opening and the local baker produced the winning designs.
Pictures and videos were posted on Facebook before opening to show the community how the building was taking shape.
Some 5,000 leaflets were sent out two weeks prior to opening, providing information on the store and vouchers. More were sent out in the months following.
Guy runs a Waitrose-style community-saving scheme to benefit local charities. It recently donated £650 to one group. Sponsorship also plays a big part in the company's marketing strategy.
Product mix
Media screens inform shoppers of special offers and local suppliers. The store sources about 1,000 products from local firms.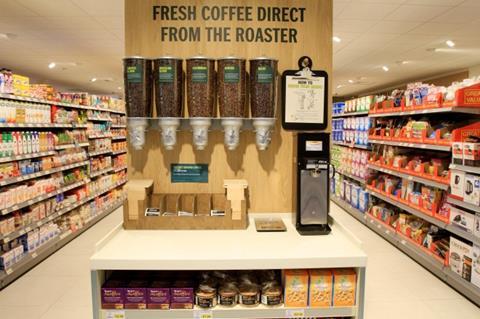 A bean-to-cup coffee stand allows shoppers to choose which coffee beans they want and then grind them as finely as they like.
The store has more than 10,000 SKUs, a range more suited to a 6,000sq ft store.
The main area caters for the top-up shopper, while food to go and CTN are at the front of the store. Here two separate tills ensure shoppers are served quickly.