The refitted Comiston Road store in the heart of Edinburgh has given the Margiotta family the chance to show off their Italian flair and build on local connections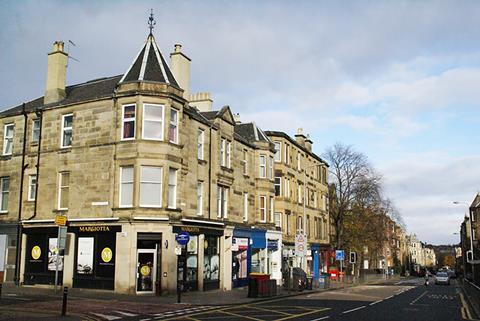 The Margiotta Food & Wine story started with a small sweets and ice cream shop just off the Royal Mile in Edinburgh in 1963. Fast forward 56 years and the Margiotta brand has propelled itself across the Scottish capital and now boasts seven stores across the city – each taking inspiration from the brand's Italian heritage.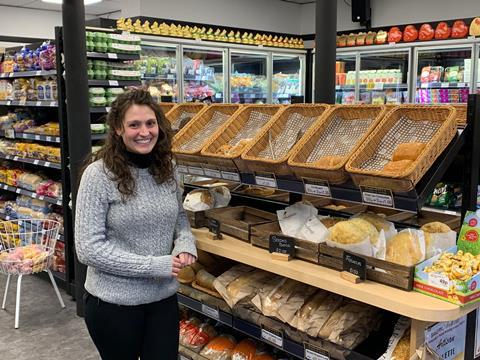 Elena Margiotta, merchandiser and operations manager assistant, is one of several members of the Margiotta family who work in the business, and who believes their success is all about keeping it in the family.
"My father has been running Margiotta Food & Wine for more than 50 years. He started it with my grandad and my uncle, and is still going strong to this day. He had a few random jobs when he first came to Scotland from Italy when he was young, just for money, but decided he wanted to work in retail. He loves it so much you won't get him to stop – it keeps him young," she says.
"My mum is the only person in my family who doesn't officially work for the Margiotta Food & Wine brand, but even she is still majorly involved. I have an older brother, an older sister and a younger sister who all work here. They are all based in the head offices and I'm on the shop floor. It really is run by a family."
Elena adds that with family members in management positions they all get a say in the decision-making, and one of the most recent has been to refit the 850sq ft Comiston Road branch, the second c-store to have been opened by Elena's father. Previously a franchise, a recent large investment in the store has resulted in an impressive sales lift, according to Elena.
"The other six stores are owned, but this store was a franchise," she explains. "It was let out to people under our brand, but we decided to take it back to have everything under the same name. The refit was partly so the store would look more like all the other stores, and it has worked wonders."
Since the refurbishment last October basket spend has gone up massively, she reveals. "Before the refit, this store served the purpose of just a grab-your-milk-and-go kind of store. Now you get a lot more people actually taking a basket and doing an evening shop," she says. "Sales have increased by 30% since the refurbishment and we've had a really positive customer reaction. I've not heard a single negative thing yet from a customer."
Shoppers are mostly locals, but Elena says the refit has lured passing trade, too. "We get the occasional drive, park up and shop customers, which we never would have before."
She adds: "Staff know most of the customers and will chat to them when they come in. It's nice to have that, as most of them have been coming here for years. This shop has been around for about 30 years, so there are people who have been coming here longer than me."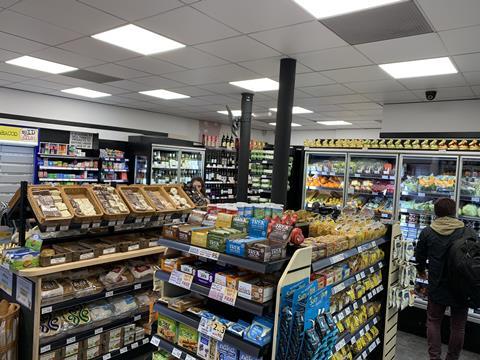 The store was closed for just over a week while the refurbishment was carried out. "The refit did take a lot of effort," Elena admits. "We were in here for weeks and weeks, and then the night before the re-opening we were here until past midnight, then back in at five trying to get everything done and open in time. It is nice that we are getting rewarded with customers liking it and people shopping more with us."
One of the biggest changes was to the store's chilled offer thanks to the installation of new Italian fridges. "Our chilled section has seen a very large increase in sales because we've put in a lot more range in the new fridges – everything from more of our own-brand range of pizzas, sandwiches and wraps that are made by Italian chefs at our Dundas Street store, to a variety of meat from Whitmuir, which is our top range."
The Whitmuir organic farm in West Linton supplies beef, pork and lamb reared on the farm and butchered at its on-site butchery. Says Elena: "We try to have as many organic and local suppliers as possible, and Whitmuir is a really big one for us and sells really well. The farm is about a 40-minute drive outside Edinburgh, but they deliver especially to us. Their meat is fantastic and we've been down there to visit their animals and they are all well kept."
Before the refit the store had just a single wall of fridges, "now they are all round the store, in the front, the back, the side".
Elena says the Arneg chillers with doors not only look a lot more attractive, but are a money saver and better for the environment. They have been such a hit that they have since been rolled out across all the six other Margiotta stores.
The environment and sustainability are areas the family care deeply about, and tackling the plastic problem remains at the forefront of the Margiotta brand mentality.
"Reducing plastic is a big thing for us here. We used to have plastic bags, but following the refit we have only brown paper bags on offer for bakery goods and our fruit and vegetable range," she adds.
"Our coffee cups are compostable and one of our suppliers is looking into more compostable packaging for us, while another is looking at compostable pots for yogurts, raisins and nuts. So, we are definitely looking at it more and more, but it'll take a while until we are fully there."
Their eco-friendly philosophy is not a new one for the family business, however. When the government implemented a compulsory 5p charge on all single-use plastic carrier bags in Scotland in 2014 in an attempt to discourage usage, Margiotta Food & Wine had already been running their own scheme for four years.
"We introduced a 5p charge on every carrier bag in our stores in 2010. Our motivation was purely environmental and to raise awareness among our customers of the damage plastic bags do," Elena says.
Proceeds from the scheme are donated to Save The Children, says Elena, who points out that their plastic bag levy is not the only charitable venture that Margiotta has embarked on.
"Staff from across all seven stores have taken part in The Great Scottish Walk over the years, with proceeds going to Save The Children, too. My father is a big supporter of Save The Children, so everything charity-wise goes to them," she says.
Another area in which the chain stands out from the competition is in its alcohol offer, which comprises well-known brands, local products and some hidden gems from Italy.
"The alcohol section is my father's little baby," Elena jokes. "He brings in an array of speciality lines from Italy and tries to get all of them at a really good price. He spends ages searching for the best quality at the best price. Then he messes with the displays all week across all the stores to get them looking perfect."
The wine display at Comiston Road is split into a chilled white wine section, ready for instant consumption, and a carefully orchestrated red wine section.
Following in her father's footsteps, Elena's older sister decided to take on her own challenge and redesign the greetings card display, leading to a noticeable sales increase.
"One thing that has seen an unprecedented rise in sales in recent times is our cards. My other sister looks after orders and displays for cards. Now they sell incredibly well here after she rejigged them and made them look good. They are right in the doorway when you first arrive, so it makes sense for them to have a nice look to them."
It's clear that with the Margiotta family firmly at the helm, Italian style is one area that the Comiston Road store will never be lacking in.
Margiotta Food & Wine, Comiston Road, Edinburgh
Store size: 850sq ft
Key products: Local produce, wide range of wine, chilled
Opening hours: Monday to Sunday 7am-11pm