Simply Fresh has started working with Deliveroo to expand the options for home delivery from member stores.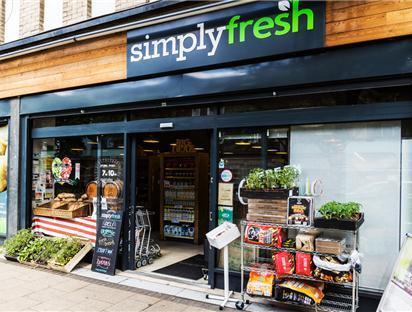 The symbol group started the new partnership in late April and the agreement offers what director Kash Khera describes as "special rates" for members.
"Deliveroo expressed their excitement at working with our stores, enabling more customers to get a wide range of products, specifically dietary-specific products that are so commonplace in our stores," Khera told C-Store.
"We see this as an important extension of our services and we hope to bring our products to more and more people. This strategic partnership is part of a growing list of initiatives put in place to ensure that Simply Fresh and Simply Local continue to deliver excellence in service, during this pandemic, and thereafter."
The new deal is in addition to the advice and guidance Simply Fresh has been offering to its retail members on setting up delivery services throughout the lockdown period.
"Having heard numerous stories from our retailers that have engaged with a home delivery service, with different ways of collating orders and delivering, I think it has become a vital part of the convenience business," continued Khera. "We understand that the climate has accelerated this move, but I do believe that it was always going to form a vital part of convenience. This feels like a natural definition of convenience, today and for the future.
"We have armed our retailers with a set of instructions on how to set up their tills with layaway functions and set up their terminals to take payments over the phone. A simple order form can emailed out to customers who express an interest or have heard about the services via social media channels.
"The elderly and vulnerable are the main focus of all new initiatives and those stores that already employed a delivery service have put in processes to push those that require delivery most to the front of the queue.
"We have also had retailers engage with a local set of volunteers to get their orders delivered. A true sense of community."