Online ordering accounted for 13% of all grocery spend in the UK in the four weeks ending 16 May, a record high, according new figures released by Nielsen.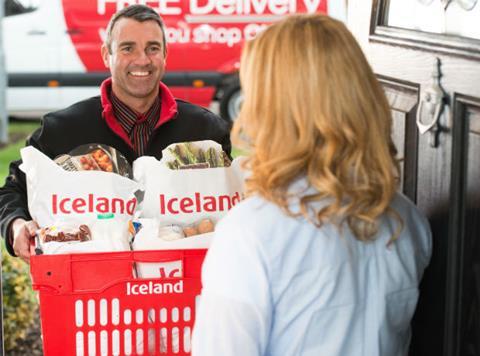 The share, equivalent to £1.2bn in value, is up from 7% at the same time last year and the previous record share of 10% recorded four weeks ago. Nielsen data shows that 7.9m UK households placed an online grocery order in the four week period, up from 4.8m during the same period last year, with 1.1m of these being new online shoppers in the last month.
Store visits across grocery as a whole were down by -24% in the last four weeks, but spend per visit was up by 45%1 compared to this time last year with an average basket value of £21.60, higher than at Christmas.
Total till sales in the last four weeks were up +13% year on year. As well as the +103% increase in online sales, there was +6.6% sales growth in bricks and mortar stores. Categories that performed well included beers, wines and spirits (+32%), frozen food (+31%), packaged grocery (+24%), and meat, fish and poultry (+19%).
In market share terms, Iceland (+23.7%) and the Co-op (+17.6%) made major gains in the past 12 weeks.
Mike Watkins, Nielsen's UK head of retailer and business insight, said: "Following over eight weeks in lockdown, UK shoppers are more accustomed to restricted living, and have adapted their grocery shopping habits to match. The extreme category growth experienced at the beginning of lockdown has started to ease as consumers become more confident in product availability. Online has been a clear winner over the lockdown period, as shoppers take advantage of retailers' increased delivery capacity."
He continued: "With social distancing continuing to be a way of life for the foreseeable future, online shopping will continue and shoppers will begin to add more discretionary treats and indulgences back into the weekly shop.
"We'll also continue to see an increase in basket sizes, as consumers focus on cooking their own meals whilst pubs and restaurants remain closed. More meals cooked at home will also boost grocery spend across major categories including frozen, fresh and chilled foods. The warm weather may even increase spend further as shoppers buy additional food and drink items, and households make the move to alfresco dining and treating themselves."