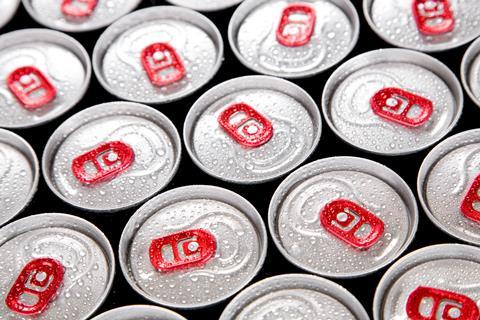 Energy drinks are no slouch when it comes to convenience, with the channel seeing value sales jump 14.7% to hit £757m (IRI).
This however creates a minefield for independent retailers. Given there is no age-restriction on the sale of energy drinks, the onus falls on the retailer to make a decision on whether or not to sell them to those under the age of 16. Major multiples have restrictions in place but they also have the resources to have security should a situation get out of hand.
With pressure on convenience store owners to have a policy in place to ensure that they are doing what is responsible for their customers and community, it can be tough to balance the demands of shoppers and doing the right thing.
The Association of Convenience Stores (ACS) has published a guide on the sub-category to help retailers manage the situation. Based on retailer suggestions, it put forwards potential policies when it comes to energy drinks sales.
Age Restrictions
• You may choose to restrict sale to those over a specified age. This could be 16 or it could be another age limit agreed locally.
Quantity Restrictions
• Some retailers have introduced limits on the number of energy drinks they sell in one transaction to a young person.
Schools
Where retailers are asked to engage with local schools they should try and agree an approach on energy drink sales, for
example:
• Not selling energy drinks to children in school uniform;
• Not selling energy drinks to children at agreed times.
Parents
• Retailers have responded to parents concerns about energy drinks by refusing to serve individual children
Advertising guidelines
While there are no restrictions on energy drinks from a retailer point of view, the British Soft Drinks Association (BSDA) has set out a code of practice when it comes to marketing the product. The code includes:
No marketing communications concerning energy drinks will be placed in any media with an audience of which more than 35% is under 16 years of age (in line with BCAP and Ofcom guidelines)
No commercial activity of any sort relating to energy drinks by BSDA members will be undertaken in primary or secondary schools
No static outdoor advertising of energy drinks will be placed within 100 metres of primary or secondary school main gates
Sampling activity will not deliberately be aimed at or specifically designed to appeal to under 16s
Marketing communications will not promote irresponsible or excessive consumption of energy drinks
Marketing communications will not suggest any association with illegal or anti-social behaviour