Craig Woodhams, manager of Costcutter Huntingdon in Cambridgeshire, is keeping his tills ringing by focusing on lines that locals can't do without and listening to their product requests.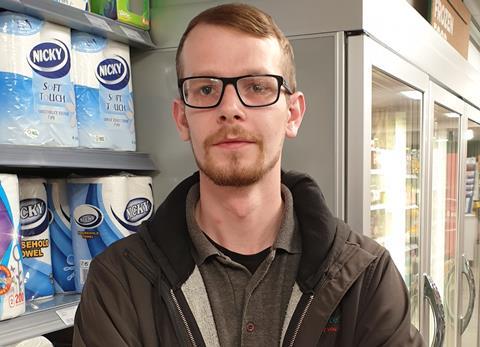 He says: "The sales in the store have been good for quite a while now. Our location helps because we are right in the middle of a housing estate and there are lots of schools nearby so people are always passing by.
"A lot of people that live close to the store don't speak much English and sometimes have to use Google Translate on their phone to speak with us.
"This is part of the reason why our world foods range is so important because many of our lines are printed in Polish and Romanian so customers can head to the back of the store and don't have to worry about not understanding them.
"We want to help our local customers and play our part in the surrounding community. For example, I've got one customer that comes in for this one type of pickled cucumbers. He uses it so often so we have to make sure it is always in stock.
"The standard of service and availability isn't something that other stores in the area can do as well and it is important for us to maintain our high standards. The store had a big refit two years ago so we want to keep everything looking nice.
"Simple things like making sure our chilled food-to-go is looking its best can really make a difference to sales. Our sandwiches and hot dogs are particularly popular right now and we have an equally strong range of bakery products from Country Choice.
"These kind of products are great for our type of store because we are all about offering people something convenient that they can grab quickly for lunch.
"The kids in our area are always in a hurry and like things that they can drink and eat on the go. This is part of the reason why we keep our slush machine out in the store at all times of the year because there is a real demand for it, even when the weather is bad."
Star performers: "At the moment, alcohol is by far our best category - we've just brought in a Unicorn pink gin that is made with edible glitter and it has sold in great numbers. Everything else is still doing well, particularly our vaping range."
Successful NPD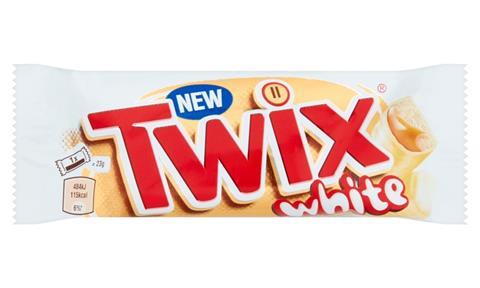 "A couple of products that we just can't keep on the shelf is the white chocolate versions of Twix and Snickers that we have at the tillpoint. Sometimes these types of lauches don't take off but these are a real hit!

"We've had them in for a few months and they have always sold well but since we moved the bars to the till pretty much everyone is picking one up when they pay for their shopping."
Twix White is a twist on the original Twix caramel chocolate bar and features a coating of white instead of milk chocolate. The product is sold in white and gold packaging and is available to all retailers and wholesalers in three formats: singles (rrp 61p) Xtra pack (rrp 76p) and multipack of nine (rrp £1.75)
Launched as a limited edition earlier this year, Snickers White is another white chocolate take on one of Mars' most popular chocolate bars. Sold in a single format (rrp 61p), the product is not a permanent sku so retailers can only stock the bar while stocks last.