Despite some changeable weather, Barrie Seymour, owner of Londis Littletown in West Yorkshire, says sales in his store are on the up and demand for dispensed drinks has been particularly strong.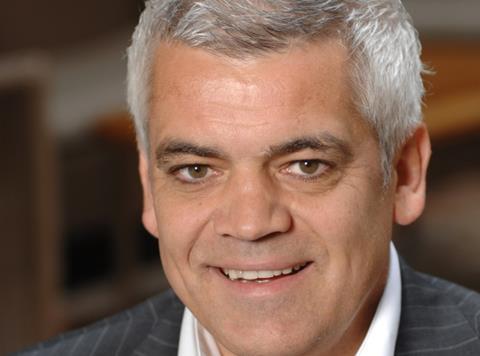 "We're 20% up on last year at the moment," he says. "We are hoping to have a good summer and the temperatures are meant to hit 30 degrees this weekend although it is supposed to go cold again next week. It's all been a bit up and down recently.
"We're still in the process of updating the look of the store and re-jigging the layout ready for the summer. We're bringing in another slush machine from Tango Ice Blast as well as a milkshake station from F'real to expand our range of dispensed drinks, which have done really well for us.
"The delivery of the machines should take place next week, matching up with all our orders so everything can get up and running as quickly as possible.
"I think we have done a good job on our promotion which seems to have increased sales and we've increased the number of deliveries we get to five a week. We don't have a huge warehouse so it pays for us to stock up regularly.
"Tidying the shop up a bit has helped sales too. It's really important in this business that you keep on driving sales because otherwise you are just going to be left behind.
"A shop quite close to us recently lost their licence after selling tobacco to an under-age customer. It was a stupid thing to do because the authorities took their licence away right on the spot and I think that has really hurt them.
"I always tell my team that is not worth losing everything as a result of selling restricted products to a minor. These people have to learn their lesson, especially when there is so much change going on with the Track and Trace legislation. No one seems to know what is going to happen with that!"
Star performers: "Sales of soft drinks have been good and we expect slush to do even better once we have the new machines in and ready to go."
Successful NPD
"The new Tango sugar free drinks have been going very good for us. The range has sold well alongside Lucozade's new Watermelon flavour. I tried to order 10 cases of them but they cut me back to two cases so they can manage demand."
In March, Britvic invested in its Tango brand with the introduction of three new sugar free flavours, a packaging redesign and a £2.2m marketing campaign.
New flavours: tropical; and strawberry & watermelon, rolled out alongside an improved recipe for the brand's sugar free Orange variant. The three-strong range is aimed at younger, more health conscious consumers and sports new look packaging.
The flavours are currently being supported by the biggest spend the Tango brand has seen in eight years, with a new TV ad, sampling, digital and in-store activation running throughout the summer.