Arjan Mehr is reaping the rewards of his new Costa Coffee machine and looking forward to attending the National Convenience Show (NCS) next month.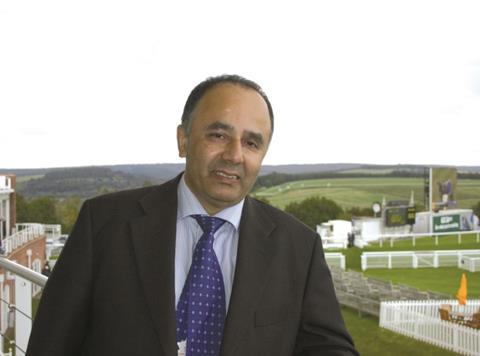 He says: "We are still in the process of changing our food-to-go offer and it is our main focus in the store at the moment. It has been a long project but hopefully we should have everything fully up and running soon.
"It has taken its time but we've brought Costa Coffee into the store through a new Express machine. We are selling between 55 and 60 cups a day so it has definitely been a good seller.
"I would also recommend Costa as a brand because they have been very good to work with and customers recognise their coffee. We have people now that come into the store just to buy Costa Coffee.
"I know footfall drivers come and go but coffee-to-go really seems like it is here to stay and works well for retailers. We are looking to install a milkshake machine alongside the coffee machine and are in talks with F'real to bring their offer into the store.
"Looking ahead to the summer, we might also look to add a soft ice cream station to the area. There are certainly plenty of options when it comes to food-to-go and it is now about a lot more than just hot food, sausage rolls and pasties.
"I know some retailers are concerned about margins but you have to weigh up whether you want to fill your store with high margin products that just sit there or whether you are prepared to take a hit and sell coffee and food-to-go products that are really popular.
"It is the same story with fresh and chilled products. These areas, alongside food-to-go, have really grown in recent years and our range with Booker is among the best of any symbol group.
"With Tesco coming on board in a greater capacity now, there is reason for us to be positive and take advantage of the range of products available to our store.
"I'm also planning to attend the National Convenience Show (NCS) this year. It's always an innovative event and it has definitely led the way on current market trends over recent years, particularly in food-to-go and other associated products."
Star performers: "Coffee-to-go is a real area of growth for us since the introduction of our new Costa machine."
Successful NPD
"The new Fanta Grape has been a good seller. Fanta used to be a brand that kind of fell into the background, even though it is part of Coca-Cola. However, the new flavour seems to have changed that and it has done really well."
Fanta Grape is the latest addition to be added to the Fanta soft drinks portfolio, following demand from consumers on social media.
Launched earlier this month, the new Fanta Grape zero added sugar variant is the brand's most highly requested flavour by its core young adult audience, and is the second most popular Fanta flavour in Coca-Cola European Partners' Freestyle foodservice vending machine range.
The new variant is made with natural flavours and is exempt from the soft drinks industry levy, and sold in 330ml cans, 500ml PET bottles plus a four x 330ml can multipack and 2ltr PET bottle.
The launch of Fanta Grape is being supported throughout 2019 with a £5m marketing investment, which includes social media, digital and out-of-home activations, as well as a nationwide consumer sampling campaign.