Bulk Powders' Macro Munch brand is showcasing a birthday cake flavoured protein bar at its NCS stand.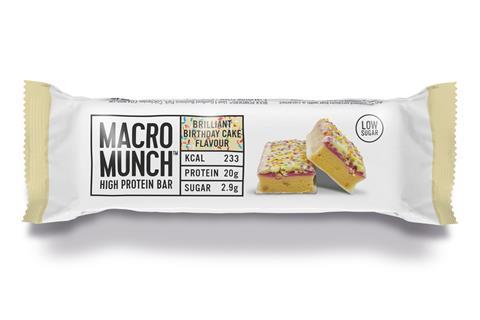 The Macro Munch Brilliant Birthday Cake product features a white chocolate coating, baked centre with protein crisps, and raspberry fondant layer - all topped off with multi-coloured sprinkles.
Macro Munch protein bars are made in the UK by brand owner Bulk Powders. Each of the 62g birthday cake bars contain 20g of protein with less than 3g of sugar.
You can find Macro Munch on Stand S111.