Euro Food Brands is bringing the Idahoan Perfect Mash range to the UK and NCS next month.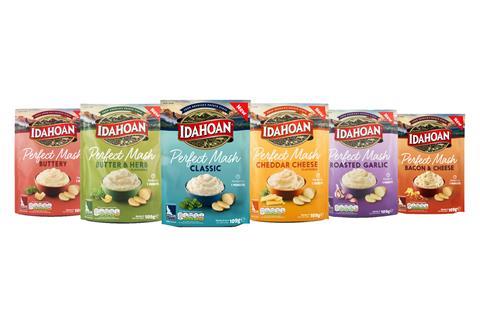 Inspired by the US state of Idaho, the range consists of six variants: buttery; buttery & herb; classic; cheddar cheese; roasted garlic and bacon & cheese. The full line-up will be on show in Birmingham.
Sold in 109g sachets, the products can be used to create mash in a minute. Consumers can add boiling water to a bowl, pour the Idahoan potato flakes on top, stir them in and 30 seconds later fluff them up with a fork.
You can find Idahoan on Stand S99.