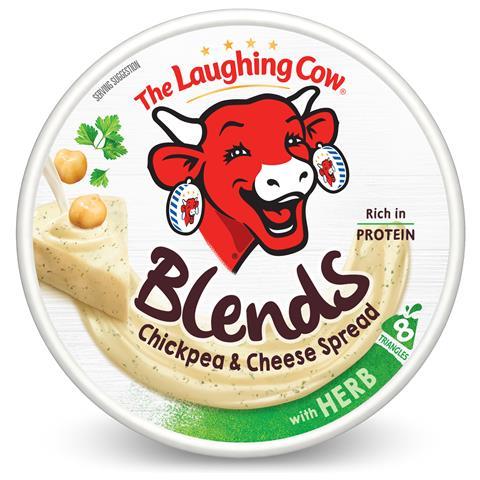 The Laughing Cow is expanding its range with the launch of The Laughing Cow Blends.
The Laughing Cow Blends is a creamy cheese spread blended with chickpeas & herbs, offering an opportunity for retailers by tapping into the key trends of health, protein and flavour exploration.
The new line is now available to retailers nationwide in cases of 12 with an rsp of £1.40 for 133gs/eight portions.
Senior brand manager at The Laughing Cow Emily Galazka said: "There's a really healthy appetite for The Laughing Cow Blends, with consumer research showing that over 1-in-2 consumers would like to try The Laughing Cow Blends and would buy it incrementally to the rest of the range. With 300 The Laughing Cow triangles already bought every minute in the UK, and 9m shoppers enjoying our product each year, this represents a huge sales opportunity."