Saputo Dairy has expanded its range of Cathedral City Cheddar Minis with a five-pack format.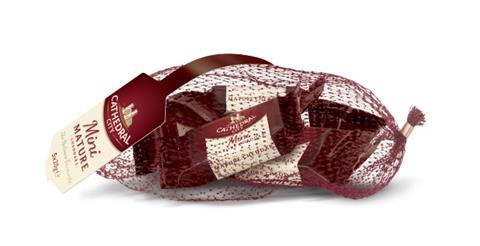 The netted five-pack snacking cheese are designed to enable smaller stores to meet growing consumer demand for take-home cheese snacks, with an accessibly priced SKU (rrp: £1) offering compelling value to convenience shoppers.
Cathedral City snacking senior brand manager for Anca Lazar said: "Snacking on cheese is becoming increasingly popular, as consumers become ever more mindful of the nutritional quality of their snacking choices. This is driving dynamic growth of cheese snacks, amongst which 'netted multipacks' are seeing the highest volume growth1.
"Our new Cathedral City Minis five–pack format has been developed to support convenience retailers in delivering value to their shoppers, permitting them to compete more effectively for a share of this 'planned snacking' growth. With the great taste and quality of Cathedral City that consumers know and love, at a reassuringly accessible recommended price point, Minis 5s are a nutritious lunchbox or in-home snack solution for all the family."
The Cheese Snack sector has seen volume growth of +4% in the latest year (IRI 52 weeks to 16 May 2020), supported by escalating consumer demand for convenient, naturally nutritious snacking solutions.
Saputo Dairy launched Cathedral City Sandwich Slices in April of this year with a view to offering a product more suited to lunchtime meals.