Unilever's Pot Pasta range has been given a refresh, boasting a new and improved recipe with each pot now a source of protein.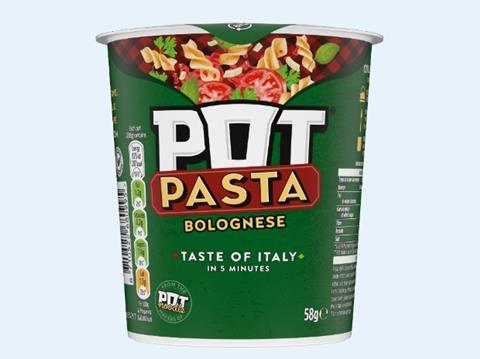 This will roll out across its core flavours including Spicy Arrabbiata, Bolognese, Tomatoey Mozzarella and Creamy Carbonara.
The updated range is available nationwide across grocery, convenience and independent stores now with an RRP of £1.19. The relaunch will also introduce Priced Marked Packs to the Creamy Carbonara and Tomatoey Mozzarella variants.
The range refresh has been designed to tap into the growing demand for snacks with protein.