Bipin Haria, owner of Seaford News in Sussex, has adapted his product range and added new lines to meet the higher levels of demand driven by the coronavirus pandemic.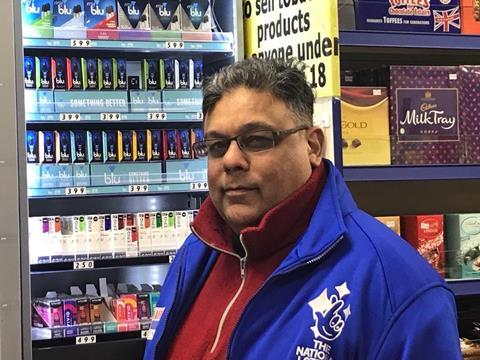 "We have traditionally traded as a CTN store but the current situation has led us to adapt our range somewhat to better cater for the increased footfall and demand that we are currently experiencing.
"With local shoppers favouring small stores over large supermarkets where they can still face long queues, we have started to sell many more grocery lines, such as tea, coffee, sugar, flour to cater for that.
"Biscuits in particular have become a huge seller. As a CTN we didn't really stock packs of biscuits, but since lockdown began consumer requests for biscuits has gone through the roof. I guess it's being driven by all the new homeworkers looking for accompaniments to their in-home tea and coffee breaks!
"The last week of sale before the menthol ban on 20 May also saw a rise in sales of menthol cigarettes, including capsule products. Lots of my regular customers chose to bulk-buy menthol products in the run up to the ban and it will certainly be interesting to see what the majority do now that it is in force. I expect most of them to switch to non-menthol variants of their current cigarette brands but time will tell.
"Tobacco sales generally have been high in recent weeks as regular smokers who might usually buy from the supermarkets have been avoiding the queues and shopping with us instead. Some customers have been buying 100 cigarettes at a time."